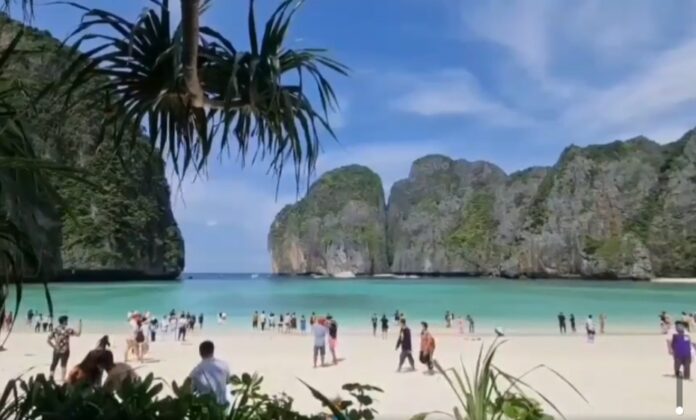 Here is a look at the top NATIONAL stories, chosen by our Pattaya News/TPN National team, from last week, December 26th, 2021 to January 1, 2022, with some commentary. They are not in any particular level of importance but are listed in the order of date of publication.
1. Thailand's corrections department deny accusations of coercion and forced labor by the foreign press
This drew a lot of attention on social media last week.
Thailand's Department of Corrections responds to allegations about coercion and forced labor in Thai prisons, following report made by Thomson Reuters Foundation
2.  Koh Samui wants to be a Sandbox, asks for the government to consider them
This was in response to Phuket being reduced temporarily in response to Omicron in late December to being the only "Sandbox" in Thailand, which is a program allowing tourists to enter Thailand, stay at a qualified hotel with regular Covid-19 testing, and freely travel the local area. Pattaya also requested this earlier in December, both requests have seemingly not even been acknowledged by the Center for Covid-19 Situation Administration, or CCSA, as of press time. Both Pattaya and Koh Samui, like Phuket, are nearly entirely reliant on tourism for their income.
Koh Samui business entrepreneurs urge Thai government to reconsider suspension of the "Test&Go" program, Samui not being a "Sandbox"
3.  Head of CCSA restrictions panel says no national lockdowns for Omicron, but won't rule out regional/local action
This was in response to growing social media "rumors" about an impending lockdown as Omicron cases rise, despite the vast majority of cases, according to the Ministry of Public Health, being mild or asymptomatic.
Thai Covid Center's general in charge of day to day operations says no national Covid-19 lockdown after New Year
4. Maya Bay reopens after almost a three-year closure
It's been a long time, and you can't go swimming due to protecting marine wildlife, but the Bay has reopened, a popular tourist attraction in Thailand/Krabi.
Maya Bay in Krabi reopens for the first day after roughly a three-year closure
5.  A look at the 7 deadly days of driving campaign in Thailand
Here is a look, as of the end of last week, where Thailand stood on their yearly driving campaign to lessen deaths and road accidents during New Year's. As of today, we are now on day 5.
More than 500 road accidents reported with 65 deaths in Thailand on the third day of 'New Year's Seven Days of Danger'
And, that is all for this week. We wish you all a great start to the new year! Thank you as always for reading the Pattaya News/TPN News!
Psst….want to see more? Check out our TikTok here