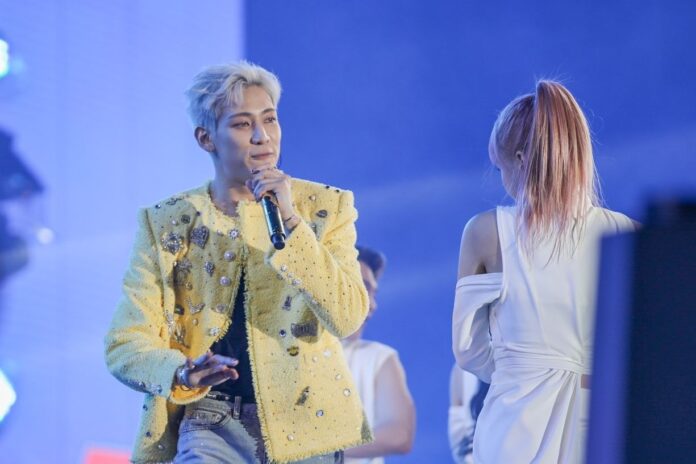 Pattaya, Thailand-
2021 is now in the rear-view mirror and Pattaya celebrated it with flair, with fireworks, concerts, markets, temples, and more full of people marking the end of what had been an incredibly difficult year for Pattaya and indeed much of the world.
Although there were plenty of Covid-19 precautions last night, such as requirements at official events at Bali Hai Pier for being fully vaccinated AND recently tested, the many that went out still appeared to make the best of the situation.
The biggest countdown event was at Bali Hai and the biggest star was BamBam, a Thai-born Korean Boy Band/Thai Hip-hop star from the famous Korean Boy band Got7, which had hundreds of fans lined up and waiting for roughly sixteen hours before the event even began! We are aware that the English-speaking audience may not be aware of him or follow K-pop or Thai hip-hop, however, so will give a little bit of his background.
BamBam, 24, whose name is actually derived from BamBam from the Flintstones, is known for his rapping, dancing, and being a significant fashion influencer with Vogue Thailand recently selecting him as one of the top 100 influencers.
His high-energy set had the crowd, many of who were teenage girls and had waited the entire day to see him, screaming, waving, and even jumping out of their seats. A highlight of the event was BamBam singing a brand new, previously unreleased track called "Skrrt" with F-Hero, who came on stage as a special guest appearance. F-Hero is one of Thailand's most well-known and beloved rappers and celebrities.
BamBam is scheduled to do a press tour and fan appearances in Bangkok over the next several days which is also expected to attract significant attention. He has been in South Korea during most of the pandemic and the performance in Thailand on New Year's was his first live appearance in Thailand since before Covid-19.
Meanwhile, Thai law enforcement reported that the New Year's celebrations in Pattaya and Chonburi went off without any major problems or incidents.
Have a safe and Happy New Year!
Photo credit PRPattaya. This article originally appeared on our sister website, Pattaya Unplugged.