Bor Thong –
A 61-year-old Thai man has been arrested for killing a pregnant wild elephant in the Bor Thong district.
The Bor Thong police reported that the wild elephant was found dead on Saturday (December 11th) near a canal near the Sala Kaew Temple in the Pluang Thong sub-district. The area is outside a wildlife sanctuary. The elephant was heavily pregnant.
The Bor Thong Police arrested the suspect, Mr. Amphon Samrej, 61, yesterday (December 12th). He was arrested at a house in same area where the elephant was found dead.
Mr. Amphon told police, "I found the elephant was eating bananas on my property not far from my house. I tried to chase her away but the elephant chased after me instead and I feared she was going to attack me. I had to shoot her to protect myself. After I realized she was dead I called law enforcement officers to report the death. I did not attempt to cover up or hide the incident and it was not my intention to kill the elephant but this was a matter of self-defense."
Amphon is facing charges of illegal possession of firearms and ammunition without a permit and hunting a protected animal. Seized from him were a rifle and two bullets. Amphon has been cooperative with police, according to Bor Thong law enforcement statements.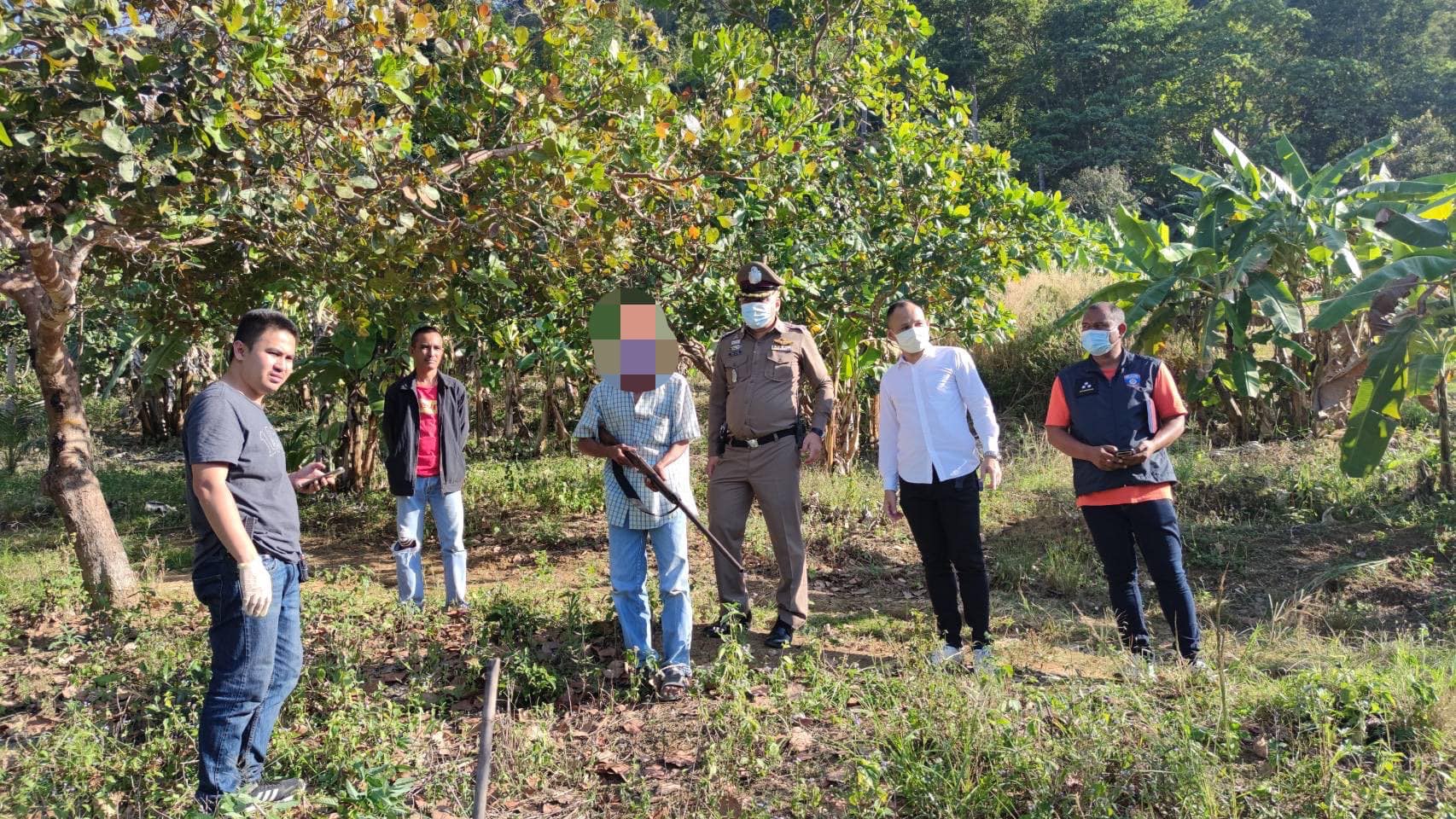 =-=-=-=-=-=-=-=-=-=-=-=-=-=–=–=–=–==-
Follow us on Facebook, Twitter, Google News, Instagram, Tiktok, Youtube, Pinterest, Flipboard, or Tumblr