Pattaya, Thailand-
  The Rotary Club of Pattaya, Pattaya's oldest club founded in 1972, successfully held the previously long-delayed Rotary Peace Concert on December 3rd last weekend to a full house of guests for charity!
-=-=-=-=-=-=-=-
  First, learn more about the Peace Art Exhibition that is part of the Peace Concert and was held earlier this year just before Covid-19 restrictions and measures essentially shut down all events and gatherings for about six months.
Click here for those details.
-=-=-=-=-=-=-=-=-
The concert included a 3-course set menu gala dinner and was held at the "Head of State Chamber" ballroom at the Grand Building on the 2nd floor of the Royal Cliff in Pattaya.
-=-=-=-=-==-=-===-=
The program included: Sixties acoustic hippie period music from a variety of artists, presentation of prizes to the winner and runners up of the 'Peace Painting Competition', A charity raffle with great prizes, a 'Best dressed Hippies competition', the President's thank you speech and presentation of Certificates of Appreciation to sponsors and performers.
Also featured a 'Beatlemania concert' and live bands/DJ!
Participants were also excited to find that literally minutes from the start of the event the Chonburi Governor lifted an eight-month ban on alcohol sales due to Covid-19 concerns at restaurants and hotels with proper certification, allowing the SHA+ certified Royal Cliff to legally sell adult beverages for those attending!
-=-=-=-=-=-=-=-=-==-=-
A thank you to the major sponsors for the event:
Now, for some photos from the event (masks were briefly removed for photos and eating/drinking):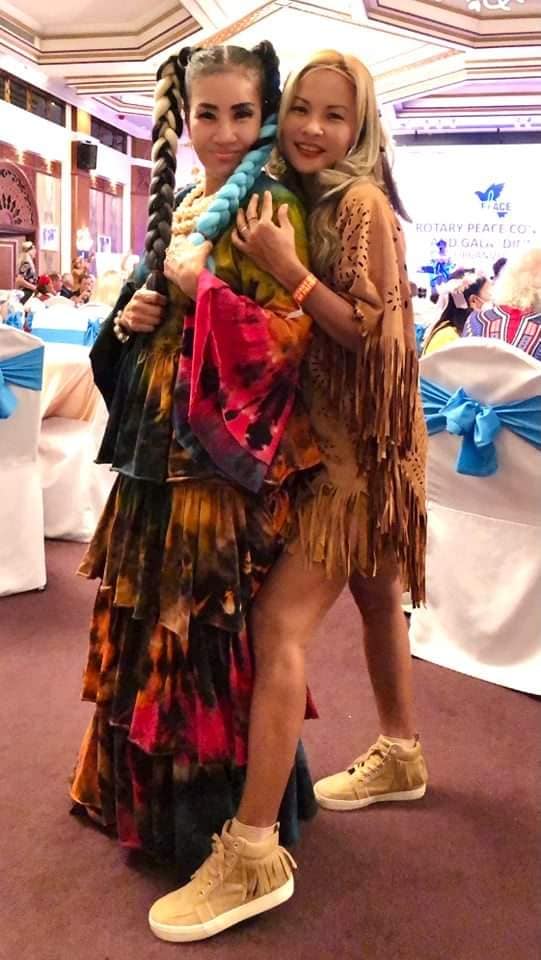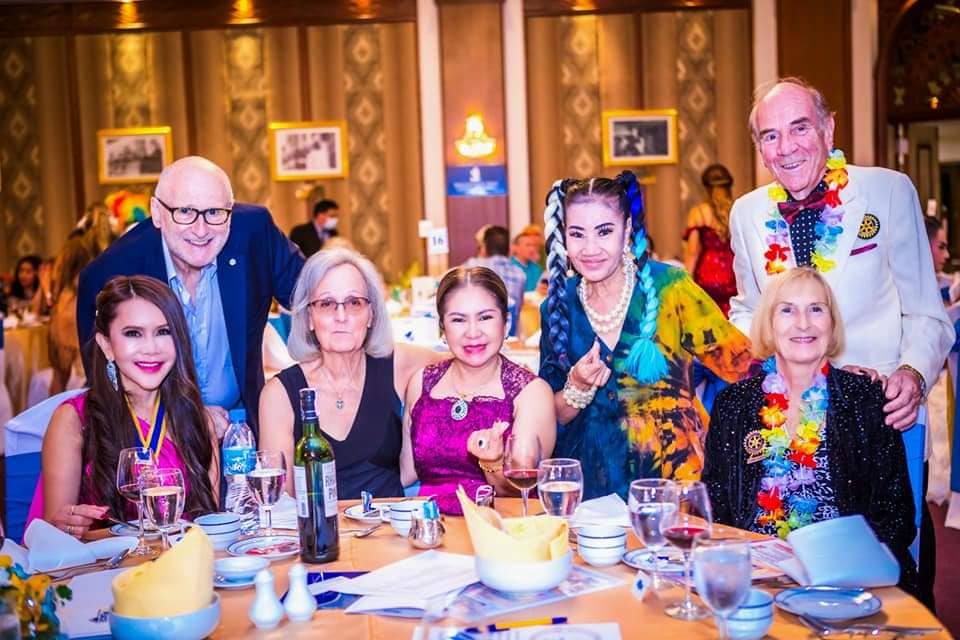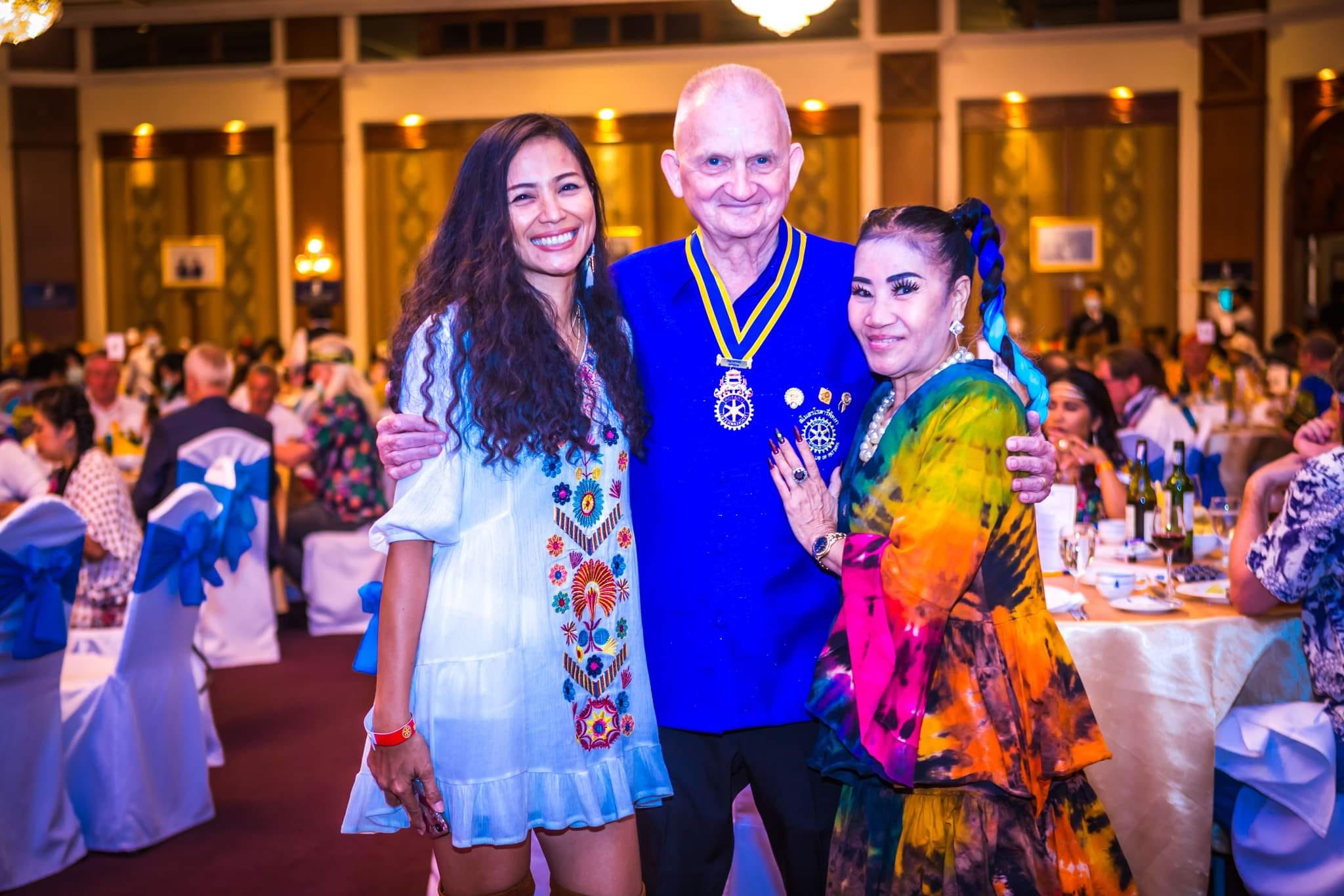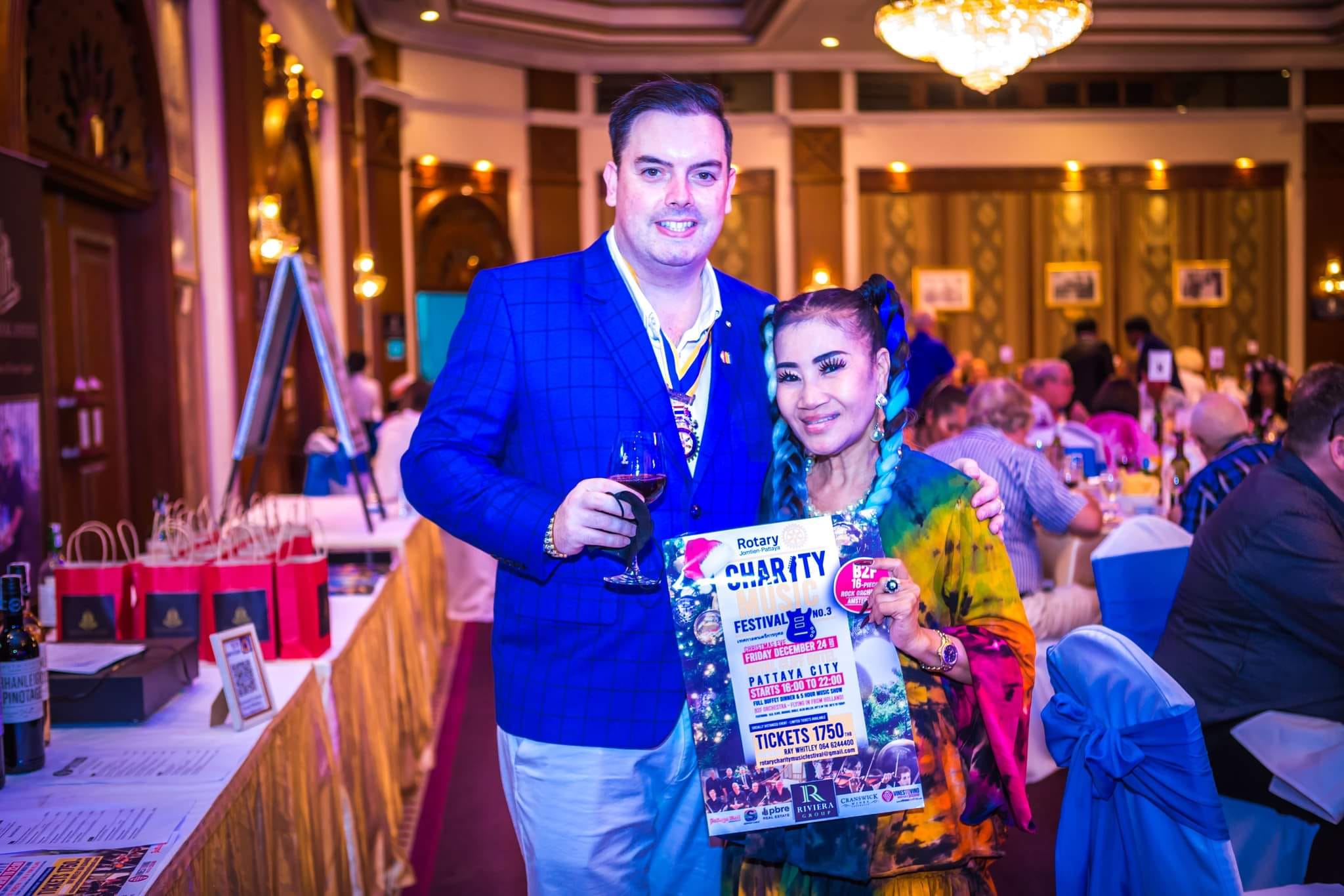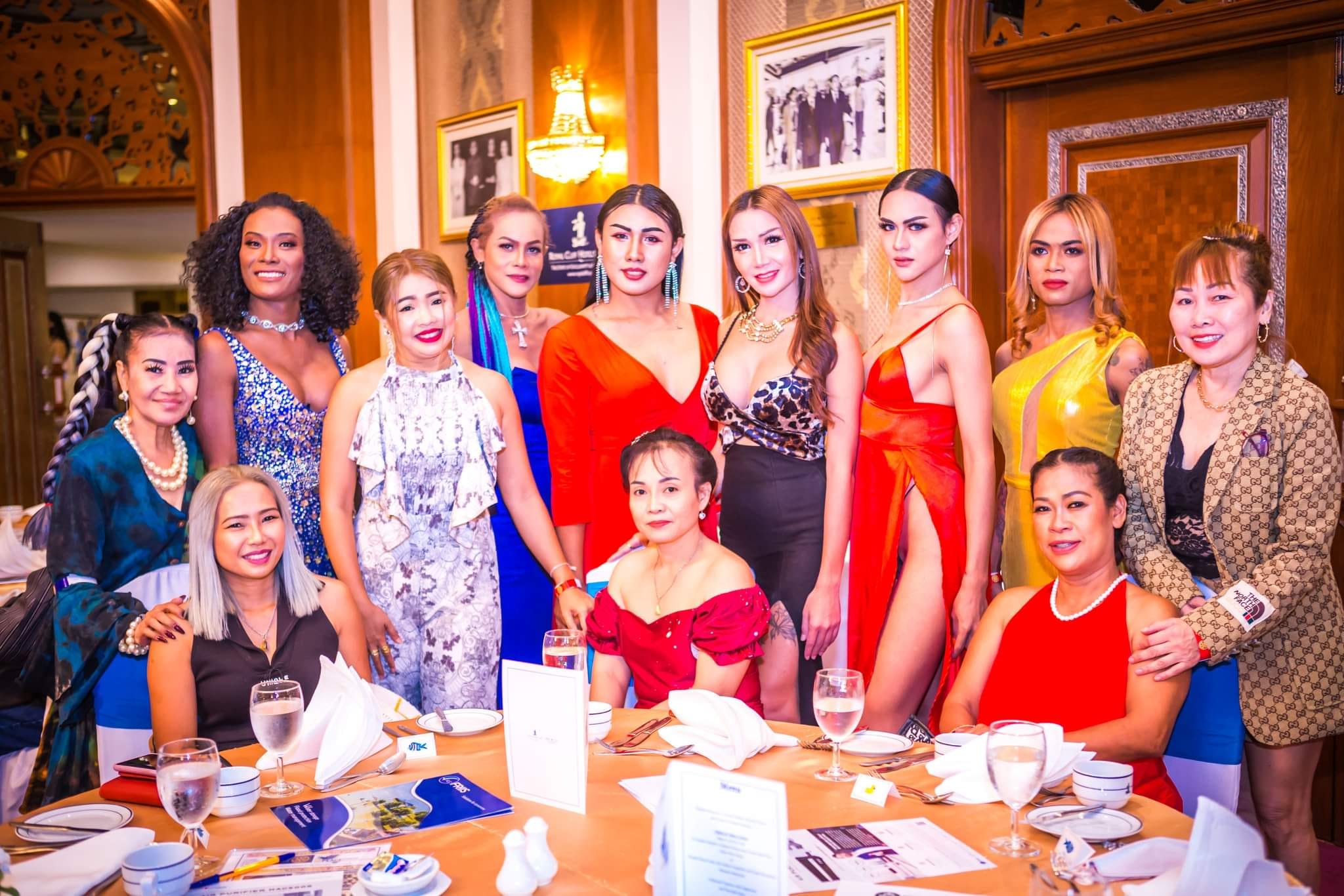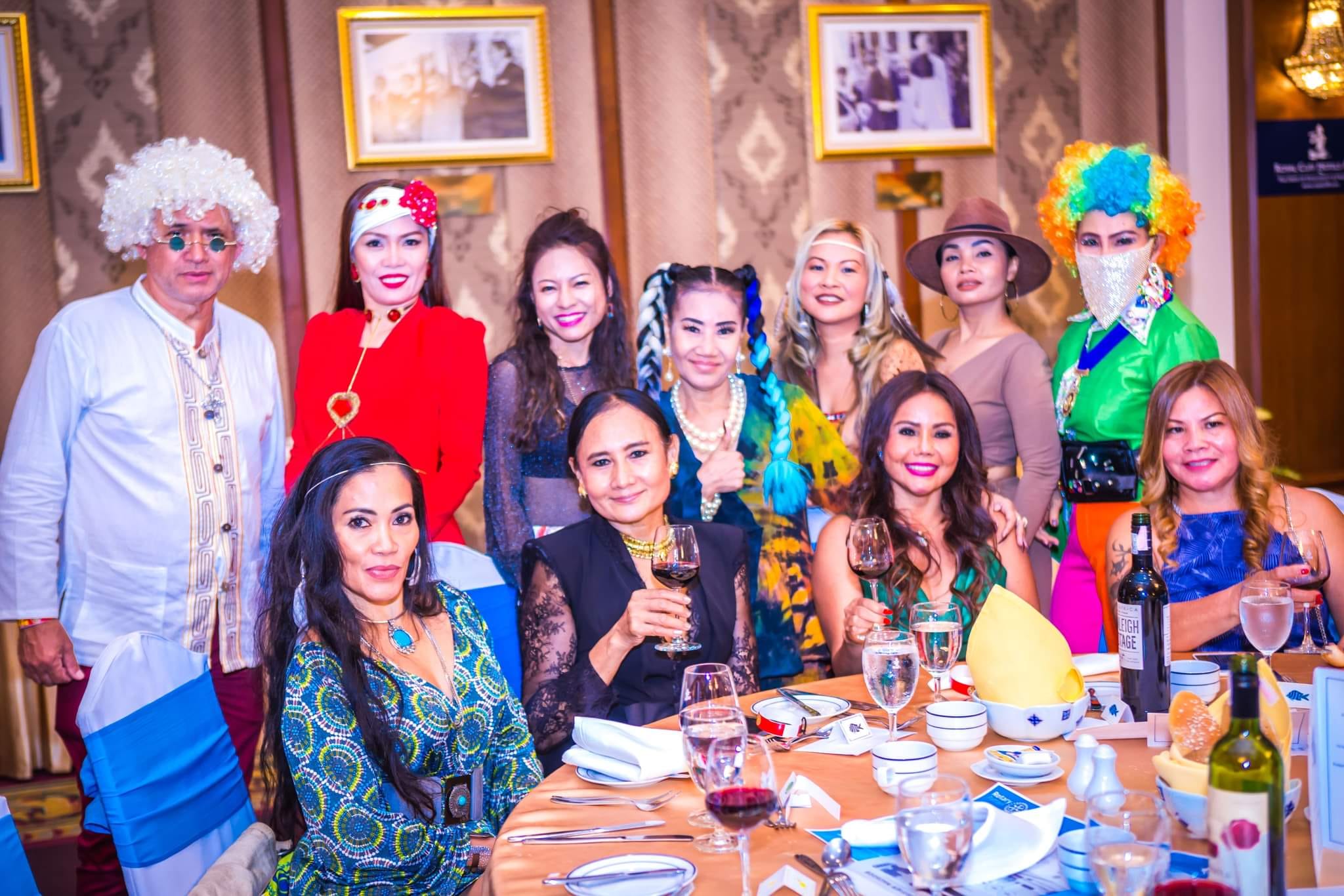 For dozens of more photos from the event as there are far too many for one article, please click here.
–=-=-=-=-=-=-=-=-=-==-=-=-=-
About the Rotary Club of Pattaya
For more information on the Rotary Club of Pattaya, 
please click here. This is a link to the club's fairly new website and detailed information for those interested!
In their own words here is a brief overview of what Rotary does for the community:
Rotary is a global network of 1.2 million neighbors, friends, leaders, and problem-solvers who see a world where people unite and take action to create lasting change – across the globe, in our communities, and in ourselves.
The club has its regular meetings on Mondays twice a month at the 5-star Royal Cliff Beach Resort in Pattaya at 19.00 pm. (Fellowship starts at 18.30 pm). Guests are welcome if you wish to hear how you can help out in the local community or inquire about joining the Rotary Club of Pattaya.
Due to Covid-19, the numbers of people attending are still limited, so making reservations in advance is suggested at this time. Contact person: President Niels Colov: 08-9911-1199
The upcoming meetings are: The regular meetings according to the By-Laws of the club for the 'Rotary Club of Pattaya', for the second half of the Rotary year (from 1. January to 30. June 2022) will be the following Mondays: 3/1, 17/1, 7/2, 21/2, 7/3, 21/3, 4/4, 18/4, 2/5, 16/5, 6/6 and 20/6.
Facebook Notice for EU! You need to login to view and post FB Comments!