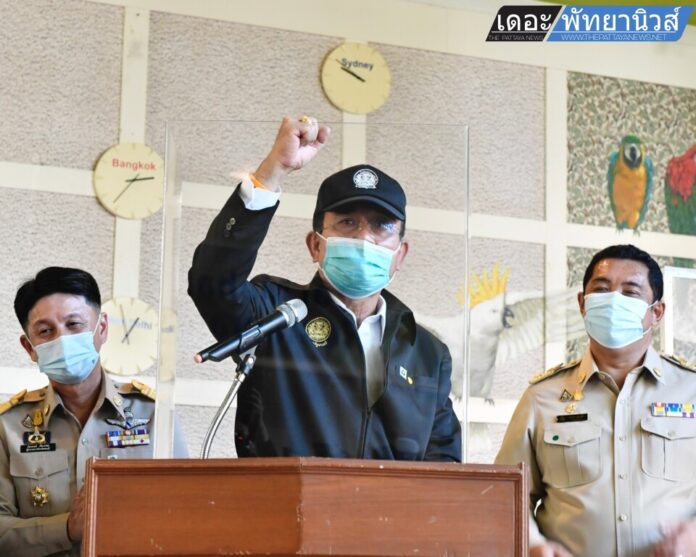 Thailand-
The following is a weekly feature article looking at this same time period LAST year in Pattaya and Thailand news.
This weekly feature takes a look back at news from the same period last year (and sometimes different time windows, such as six months or three months) to see how things have changed, following up on the progression of stories, as well as look at potentially broken promises or things that didn't take place as promised in Pattaya and Thailand.
As we publish dozens of stories a week this is a quick way for people to take a look at what the biggest stories were a year ago, as chosen by our editorial team, and how they impact us today and relate to current news. They are in no particular order of importance, however, are roughly in order of publication.
This week, we cover the first week of December 2020, from Sunday, November 29th, 2020 to Saturday, December 5th, 2020.
1.  Protests continue in Bangkok outskirts
This year, the protests have quieted significantly, primarily because many of the leaders are in jail or awaiting various charges, but also due to Covid-19 restrictions and rules. Last year this week was a major constitutional court hearing on the Prime Minister staying in military housing, which ended up ruling in his favor, much to the anger of protesters.
Crowd of Pro-democracy protesters gather at Bangkok outskirts yesterday, second consecutive day of political protests
Constitutional Court's verdict on Thai Prime Minister approaching, pro-democracy protesters to witness court decision this Wednesday
RECAP: Pro-democracy protesters rally outside the Royal guard barracks yesterday to symbolically show peaceful resistance against the military and government
2.  Prime Minister of Thailand found not guilty in Constitutional court verdict on military housing
As noted above, this major ruling led to more protests from pro-democracy groups who disagreed with the ruling.
Today is "D-Day" for Thai Prime Minister Prayut Chan O'Cha, court decision on military housing case due this afternoon
Prime Minister of Thailand found not guilty in case involving alleged misuse of military housing
Recap: Pro-democracy protesters gathered at busy Ladprao Intersection, outraged over "not guilty" verdict against Thai Prime Minister
3.  Thai Cabinet approves raising speed limits on highways
This led to some interesting discussions on social media.
Thai cabinet approves raising vehicle speed limits on highways nationwide to increase traffic flow
4.  Jomtien Beach expansion project continues
It continues this year as well, after months of delays this year due to both Covid-19 and reported issues with contractors. The expensive project is set to take several years.
586 million baht project to expand Jomtien Beach to solve erosion issues continues
5.  "No lockdowns or bans on entertainment venues due to Covid-19 cases found in the North of Thailand." says Health Minister.
Only a few weeks later, with the horrific timing of New Year's celebrations, much of the country locked down again for five weeks as Covid-19 cases rose, for the second time in less than a year.
Thai Minister of Public Health says No lockdowns or bans on concerts, entertainment venues in response to Covid-19 concerns in North Thailand