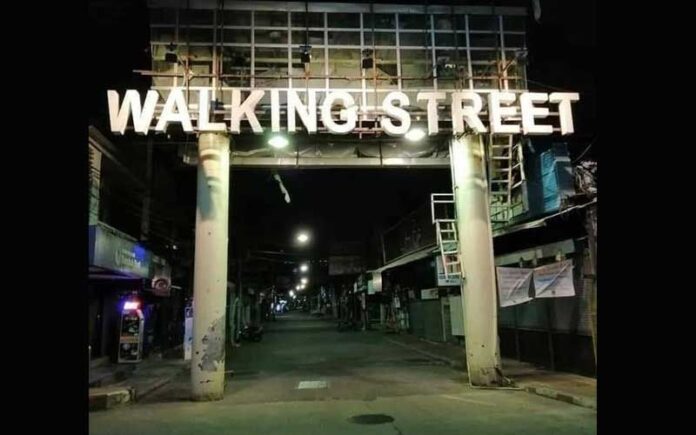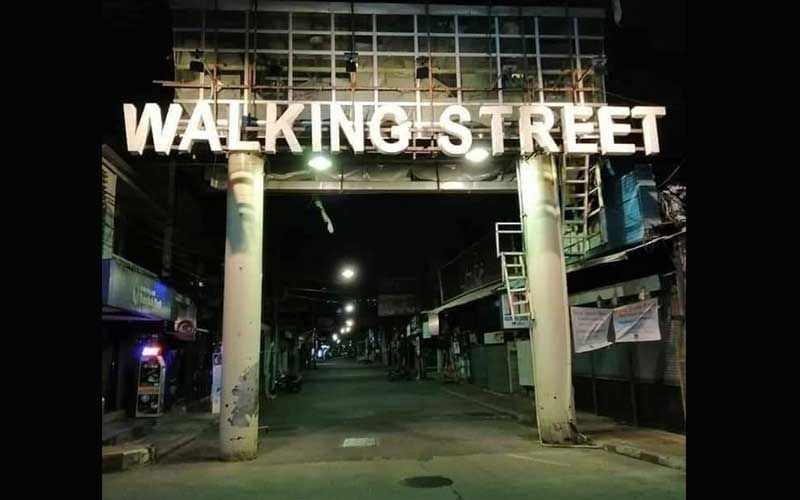 Pattaya –
This is despite places like Bangkok and Phuket extending their drinking hours at "restaurants" (In reality, many bars are open with temporary licenses or Thai stop Covid passes) and more popular tourist destinations like Cha-am and Ayutthaya allowing drinking at restaurants. Pattaya, the third most visited tourism destination in Thailand (and in 2019 with nearly ten million visitors, the 19th in the world), world-famous for its nightlife, remains under a widely unpopular alcohol ban, hurting thousands of restaurant and hotel sales and keeping hundreds of bars and nightlife venues closed, keeping an estimated 40,000 people out of work according to local tourism associations. Pattaya isn't alone, Hua Hin and Chiang Mai have also remained under legal bans on alcohol as well, despite being fellow tourist zones, and have faced similar protests from business owners.
Mr. Sinchai Wattanasart, a hotel operator in Pattaya who has been part of several major meetings with dozens of upset major hotel, tourism, and restaurant operators in Pattaya, told the associated Thai press, "We need to be allowed alcohol sales in this tourism "high season" (December) as many foreign and domestic tourists are still visiting Pattaya. However, tourists are surprised to find alcohol sales are not legal here in any hotel, restaurant, or bar except for 7-11 and supermarkets. Bars and nightlife remain closed in Pattaya which is famous for its nighttime economy, driving many people to other cities and provinces that have had "exceptions" like Bangkok, Samui, Krabi, and Phuket. We have not been given a reason for Pattaya, highly reliant on nightlife and entertainment, for not being granted the same exception despite many please for a logical, sensible reason why the closure remains. Pattaya's mayor estimated the city at around 85% fully vaccinated against Covid-19 recently, there is no reason vaccination wise we are not ready to open."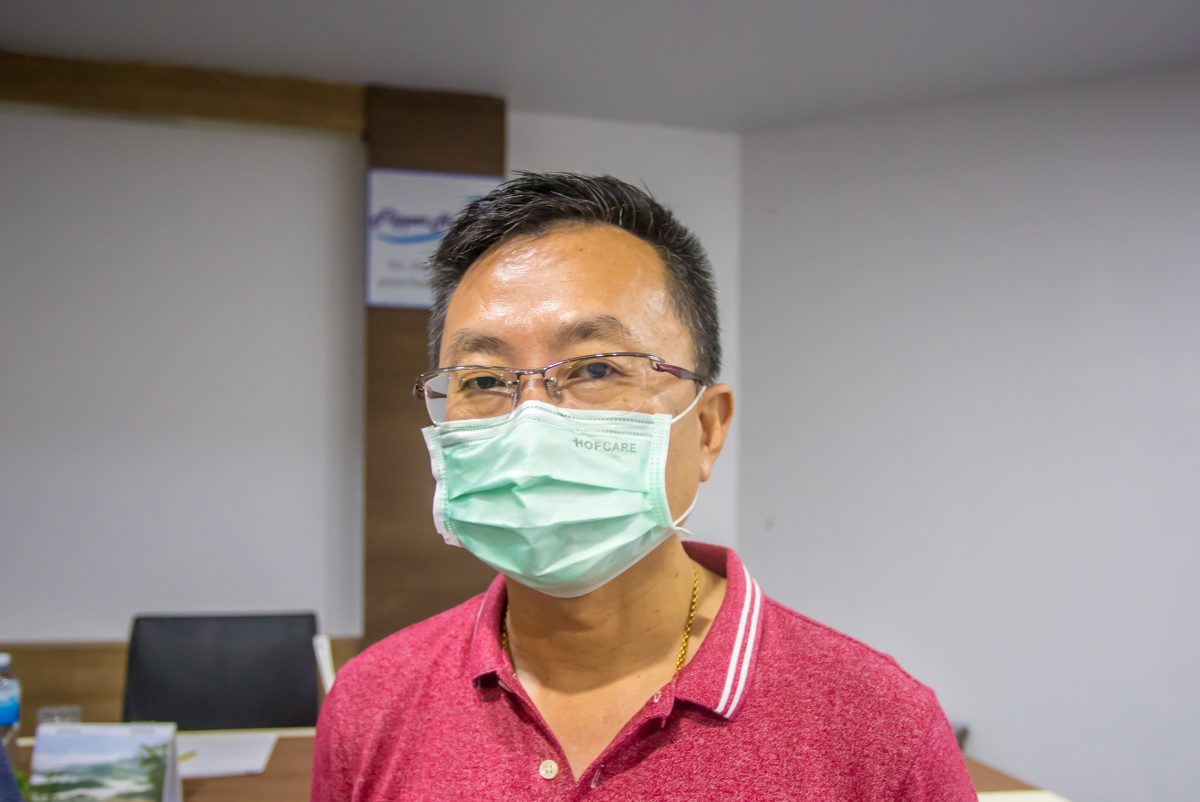 "The current rules are not fair when restaurants are not allowed to serve alcohol while shops outside are allowed to sell alcohol. During recent festivals, many restaurants watched thousands of people purchasing alcohol from convenience stores and drinking in public areas because we could not sell to them legally at our licensed, safe venues with fully vaccinated staff and many health measures. We do not agree with the order that does not allow alcohol sale in restaurants and the government is not giving financial aid for this ban and closure at this time."
"We are finding our way to push for this issue and we will keep pushing on this until we are allowed or given a sensible, logical, reason why Pattaya remains banned. We understand concerns on giant nightlife venues like nightclubs from the government, but why punish every single sector over this? Why not make sensible separations allowing restaurants and hotels to sell as a start and move forward from there? The current ban is hurting EVERY sector in Pattaya, not just bars. This isn't about the red-light district or nightlife. Complete bans on alcohol are causing tourists to skip the entire city and stay in Bangkok, Phuket, or elsewhere that has an exception to sell, which hurts all business owners, even those who don't sell alcohol, in Pattaya." Sinchai explained.
Mr. Damrongkiet Pinitkan, secretary of the Pattaya Entertainment and Tourism Association, told TPN media, "We need to reopen the entertainment sector legally in Pattaya before the Christmas and New Year festival to attract more Thai and foreign tourists."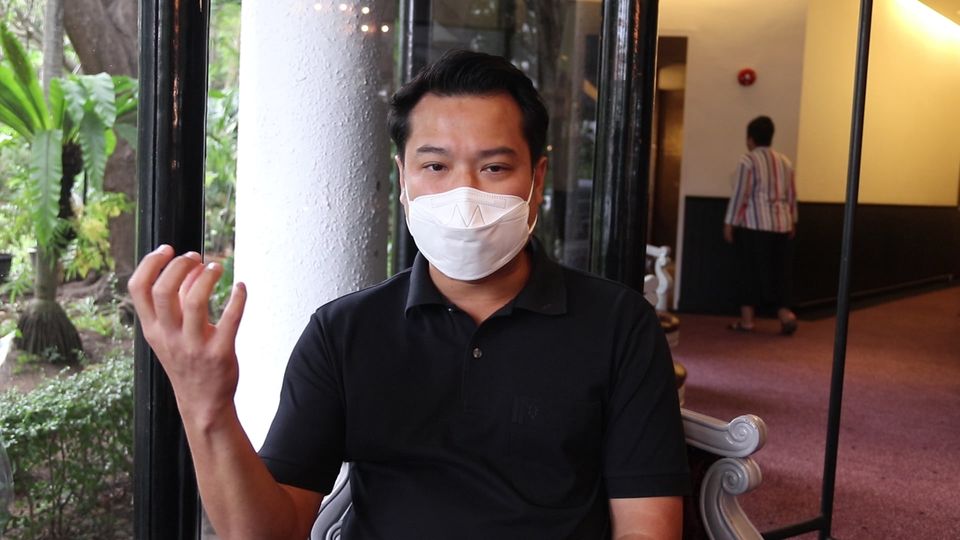 "We are sure that Pattaya is safe from Covid -19 as more than 80 percent of people have been vaccinated, according to the city. The number of Covid – 19 new and confirmed cases has continued to decrease. The Covid-19 situation is still under control locally. Yet we continue to have this ban and numerous proposals given by business owners, such as plans similar to Khao San Road in Bangkok or Bangla Road in Phuket, which are open with rules on vaccination status and hours of operation, have not been granted." Damrongkiet explained.
"We understand that entertainment venues, like large nightclubs, are the most difficult sectors for the government to reopen. However, we need alcohol sales to be allowed in restaurants like Phuket, Krabi, Bangkok, Cha-am, and many more. The current ban hurts everyone, not just bar owners, and confuses tourists." Damrongkiet concluded.
TPN media notes that several groups are reportedly planning more major protests over the ban in the near future and more meetings with officials and leaders have been scheduled, including today. The Chonburi government has not officially released or given a reason for Pattaya not being granted an exception, although the Pattaya Mayor has repeatedly stated he supports lifting the ban and allowing a similar exception for the bars and nightlife sector as Phuket has. However, the decision is not his alone and is currently that of the Chonburi Communicable Disease Committee and Center for Covid-19 Situation Administration (CCSA), which has many members.
=-=-=-=-=-=-=-=-=-=-=-=-=-=–=–=–=–==-
Don't forget to subscribe to our newsletter and get all our news delivered to you in one spam-free daily e-mail Click here! OR, enter your e-mail below!