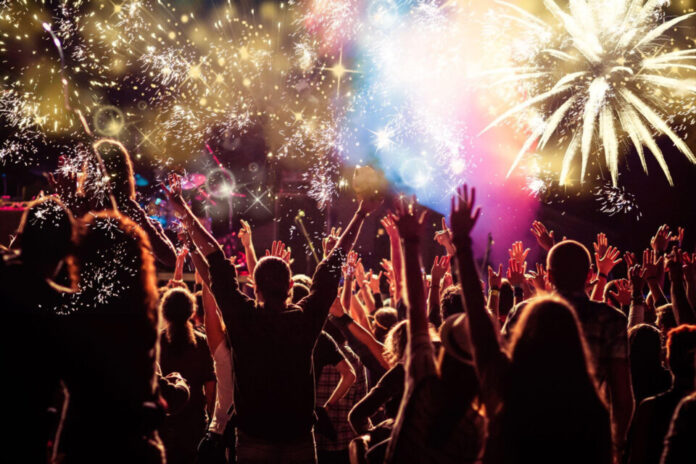 The following is our exclusive weekly feature in which we ask our readers a news topical question and then give you a week to answer it on our various channels, compiling a diverse range of answers and opinions to present to you, our valued readers. Here are the results from our last question…
Last week, we asked you the following:
The context around the question was the following:
What are your general feelings going into 2022? Are you optimistic? Pessimistic? We aren't specifically referring to Thailand, or Covid-19, or anything other than your personal thoughts going into 2022.
Here is what you, our readers, had to say as our editors selected some of the most diverse responses to highlight different points of view. Obviously, we can't post everyone's opinion here so selected a variety of the most diverse opinions. As always, the opinions and statements below are the reader's own and may not reflect those of TPN media. There have been minor edits for spelling and grammar only:
-=-=-=-=—=–===–=
Denny P-No, not with less than 50% of the population vaccinated.
-=-=-=-=–=—=-=-
Yaron M-I am always optimistic but it is very simple if he opens bars and clubs we will come as every year if he continues to be closed we will go to another country
-=-=-=-=-==-=-
Khun S-The problem is once you give the government your rights and freedoms then you won't get them back. So expect more virus BS and a ramped-up climate change hoax agenda. 1984 will be here again before you know it.
-=-==-=-=–=-=
Steve S-No I am not. When the country does open up again we will naturally get a rise in virus cases. The government will panic and lockdown again. We are not going to stop the virus from spreading through the country regardless of vaccination status. See Israel, Iceland Gibraltar, etc. Manage the spread and accept rises in cases. Protect the at risk with vaccination and lockdown. Let the remaining 95% establish herd immunity. Once that is achieved the country will be a better happier place. Just doubt that will happen and we may drag this out for many years to come
-=-=-==-=-
BenBen J-Let the people earn and have a high season so they can support themselves all year because there will be more lockdown and better to have money going into summer lockdown than having no money going into summer lockdown
-=-=-=-=–=-=
Dani B-As there will be never ever again a "normal" everywhere on this planet, a slightly Yes
-=-=-==-=-==
Terry T-I think Thailand is slowly getting a more positive attitude to the future. I wish I could feel similar confidence in the future with covid in the UK.
-=-=-=–=-=-
Richard R-It is not going to start well if they don't reappraise this disastrous , nonsensical, pointless no alcohol BS which now includes Xmas and New Year
-=-=-=-=-=-=
Fraser H-I think better soon !!!
–=-=-=-=-=-
K.R.-I am, as I work in an industry that highly benefits from the pandemic and continued lockdowns, restrictions, etc. As for those in hospitality, travel, tourism, retail…no, you are in for another tough year, or at least eight months.
-=-=-=-=-=-=
Tim I-Not sure. I'm a glass-half-empty guy normally but even for me the fact this has gone on for two years and we are STILL doing restrictions, border closures, variant scares, etc. is showing me this has even more length to it.
-=-=-=–=–=-
Ryan-I am going to answer this in a way I am sure most readers won't, taking Covid-19 out of the question and focusing only on my circumstances. Yes, I am optimistic. I am set to get married next spring, my first child is on the way, I will be moving into my first real home and my work field is doing well. I hope you can have a good year as well!
-=-=-==-=-=
That is it for this week! Stay tuned for another reader Talkback VERY soon! We appreciate EVERYONE's feedback and thoughts! If you didn't get a chance to answer, Tell us on our social media channels, in the comments below, or if you prefer your comment to be private mail us at Pattayanewseditor@gmail.com.