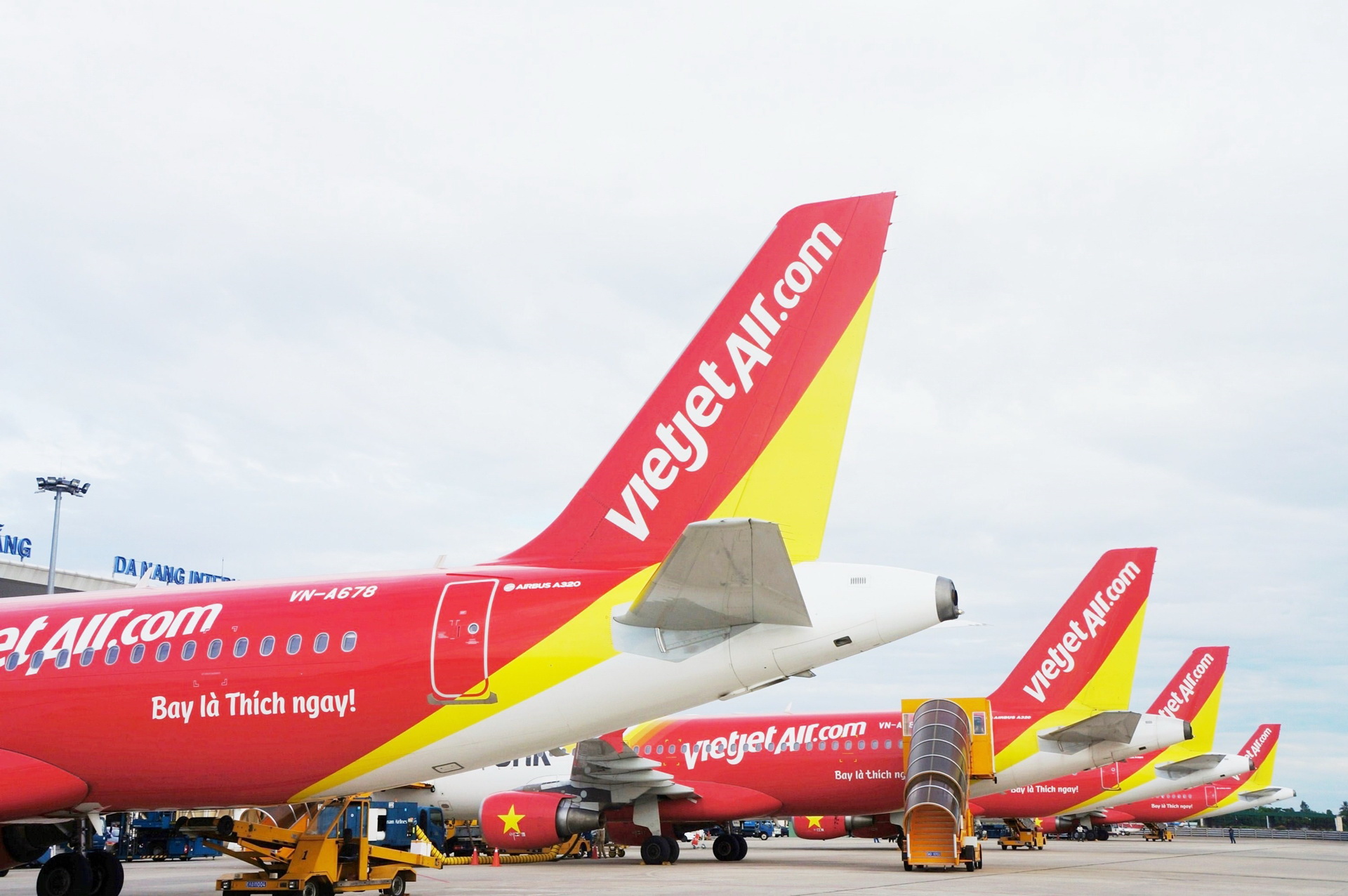 Bangkok-
Thai Vietjet has become Thailand's industry leader in both passengers and cargo carried, according to the Civil Aviation Authority of Thailand (CAAT)'s quarterly transportation statistic report of the year 2021.
With 25.6% of passenger share in Q3/2021, Thai Vietjet placed first among all six Thai-registered carriers. In addition, Thai Vietjet also obtained 42.2% share of domestic air freight transportation in the same quarter, making the airline win the top share of both passengers and cargo for the first time.
Despite the pandemic going on for almost two years, Thai Vietjet has steadily advanced to the top of the industry in Q3 2021 from 2nd place in 2020. In addition, the airline has proactively managed to become the domestic air travel market recovery leader, with leading capacity and more new routes opened during the year 2021, offering passengers more choices & flexibility and also helping stimulate tourism and travel demand to return at a faster pace.
In early November, the airline commemorated its 10 millionth passengers, marking another significant milestone of the airline after its 5th-anniversary celebration in mid-September 2021.
Thai Vietjet launched its first commercial scheduled flight on September 15, 2016, and up until today has expanded its young and modern fleet to 16 aircraft. The airline has been providing leading capacity to passengers with the highest level of safety for travel during the Covid-19 outbreak. The carrier also strictly performs aircraft disinfection throughout its fleet in compliance with the Thai Ministry of Public Health and CAAT's directives, to reduce potential risk to the health of passengers and its staff.
###
About Vietjet:
The new–age carrier Vietjet has not only revolutionized the aviation industry in Vietnam but has also been a pioneering airline across the region and around the world. With a focus on cost management ability, effective operations, and performance, Vietjet offers flying opportunities with cost–saving and flexible fares as well as diversified services to meet customers' demands.
Vietjet is a fully–fledged member of the International Air Transport Association (IATA) with the IATA Operational Safety Audit (IOSA) certificate. As Vietnam's largest private carrier, the airline was awarded the highest ranking for safety with 7 stars in 2018, 2019, and 2020 by the world's only safety and product rating website airlineratings.com and listed as one of the world's 50 best airlines for healthy financing and operations by Airfinance Journal in 2018 and 2019. The airline has also been named as Best Low–Cost Carrier by renowned organizations such as Skytrax, CAPA, Airline Ratings, and many others.
Thai Vietjet is cooperating with Vietjet to extend its flight network and provide more opportunities for travelers in the world to discover Thailand and many other countries. Currently, the airline operates 14 domestic routes from Bangkok (Suvarnabhumi) to Chiang Mai, Chiang Rai, Phuket, Krabi, Udon Thani, Hat Yai, Khon Kaen, Nakhon Si Thammarat, Ubon Ratchathani, and Surat Thani, cross-regional flights from Phuket to Chiang Rai, Chiang Mai, and Udon Thani, also direct flights from Hat Yai to Chiang Rai, 8 routes connecting Thailand and Vietnam such as Bangkok to Da Lat/ Da Nang, and more international routes from Thailand to mainland China.
The preceding is a press release published with full permission and authorization by the organization(s) listed in the PR material and TPN media. The statements, thoughts, and opinions of the organization involved in the press release are entirely their own and may not necessarily represent those of TPN media and its staff.