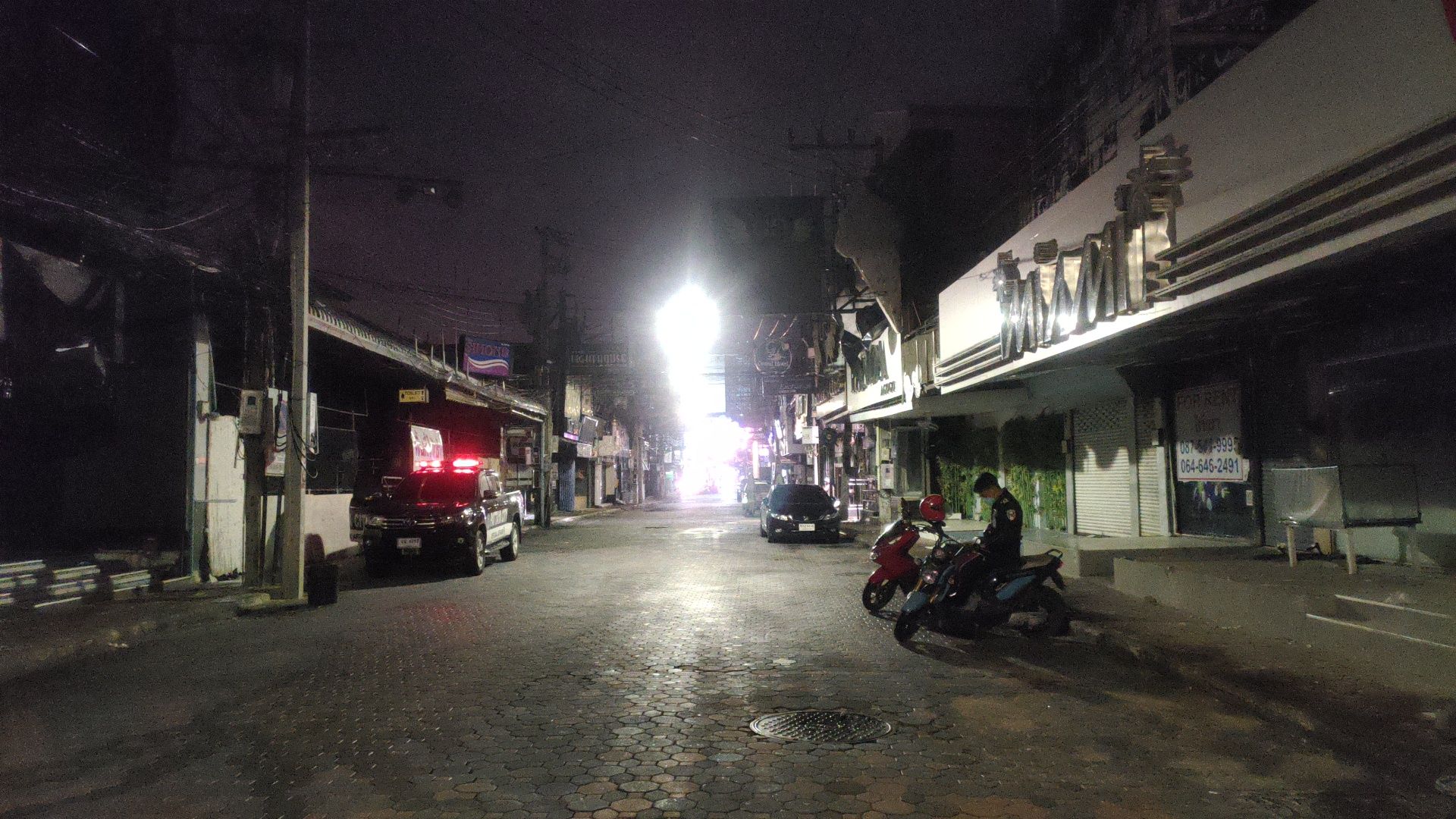 Pattaya –
The Pattaya City Mayor, Sontaya Kunplome, said yesterday, November 24th, 2021, that he is pushing to allow alcohol sales in restaurants and for bars and entertainment venues to legally reopen before New Year's after numerous groups of business operators and associations from many sectors had filed letters, petitions, and protests over the past week.
First, as a reference, some of our prior coverage:
Pattaya Walking Street operators plan to officially file a letter to the Pattaya City Mayor, Governor, health department, Covid center, and other relevant agencies formally requesting for reopening in some manner before the New Year festival.
Pattaya Walking Street business owners hold meeting, officially request an opening plan before New Year's Eve
Now, our main article:
Pattaya City Mayor Sontaya Kunplome told The Pattaya News, "Pattaya is one of the currently designated 17 main tourist zones in Thailand. However, only four provinces in Thailand are currently being allowed to sell alcohol in restaurants which are Bangkok, Samui, Phang Nga and Phuket. This has caused a lot of anger and problems in other areas, especially here in Pattaya, which is largely reliant on the nightlife and entertainment industry."
TPN media notes that this "exception" was also extended to a few other islands and areas and although in technical terms, only allowed "restaurants" to open, it actually also has basically opened the gates in some places, like Khaosan Road in Bangkok and Bangla Road in Phuket to sell alcohol at bars that have been given "temporary" restaurant licenses, without food or kitchens, according to those on the ground. Pattaya business owners, as a tourist-reliant city and the third most vaccinated and visited place in Thailand, have been seeking a similar "exception" from a national ban on bars and entertainment venues opening for weeks. In 2019, Pattaya was the 19th most visited city in the world with just shy of 10 million visitors, with many analysts largely attributing this to the entertainment and nightlife sector that is currently closed.
Bars, nightlife, entertainment venues, and indeed the entire nighttime economy in Thailand have been closed nationally in Thailand since April of this year, approaching almost eight months, due to Covid-19 measures, and remains virtually the only business sector still closed by the Thai government with what owners claim is little to no financial aid or support. Restaurants in most of the country, as previously mentioned, cannot even legally sell alcohol due to authorities' concerns of patrons essentially using restaurants as bars. Thai authorities have continued to attribute gatherings around alcohol as a primary spreader of Covid-19.
"More than 80 percent of people in Pattaya have been vaccinated as well as the nearby area. Pattaya currently only allows alcohol sales in supermarkets and local groceries but not in hotels, bars, clubs, and restaurants. Many people think this is not fair because people are buying from shops and drinking in public areas like streets and beaches and food courts every night. Pattaya has festivals every weekend currently to attract tourists to the city and business operators continue to complain about these, stating they are bringing thousands of tourists to the city who are purchasing from convenience stores and drinking in public areas but cannot legally go to a restaurant or bar and drink. We planned these festivals months in advance and did not expect the alcohol ban, set by the central government and the Center for Covid-19 Situation Administration, or CCSA, to be still in place at this time. We understand where business owners are coming from and why they are so frustrated, leading to many petitions, protests, and pleas to open over the past few weeks." Mayor Sonthaya Khunplume explained.
"We have tried to request an exception multiple times from the Chonburi governor, the Chonburi Health Department, the CCSA, and the government. The decision to reopen Pattaya's nightlife, bar and entertainment industry is not mine alone but rests with multiple agencies and departments. It is likely that entertainment venues will be allowed to open earlier around the start of December based on current feedback we have. The CCSA is set to meet this week on Friday, November 26th, and they are well aware of the situation in Pattaya and have stated it will be a major discussion point. However, no promises or guarantees can be made." The mayor concluded.
Meanwhile entertainment venue operators in Soi Buakhao also filed an official letter pleading for reopening earlier this week.
On Tuesday, (November 23rd), Mrs. Romchale Kranes, the representative from the 'Save us' group (Bar Owners Pattaya) which is 46 bars in the Soi Buakhao area, filed a letter to Pattaya City. They are requesting for the reopening of their bars by this December after having been closed for almost eight months in a row, and five months total previously since the Covid-19 pandemic began. This is only the latest group to request reopening as nine separate associations and at least four bar groups have submitted similar petitions and letters over the past two weeks, notes TPN media.
City leaders have told bar and nightlife owners repeatedly that they are working on the problem and that they are well aware of the difficult situation bar owners are in, as well as the residual effects that keeping the popular nightlife sector entirely closed in Pattaya is having on tourism in the city overall. TPN media adds that many of the associations currently asking for the lifting of the alcohol ban in Pattaya are not directly involved in the bar industry, such as retail, general tourism, and hotels but are concerned that by keeping Pattaya's famous nightlife and bars shut every other industry will suffer as tourists will choose other destinations.
TPN media will be closely following the CCSA meeting later this week and will be providing updates to our readers.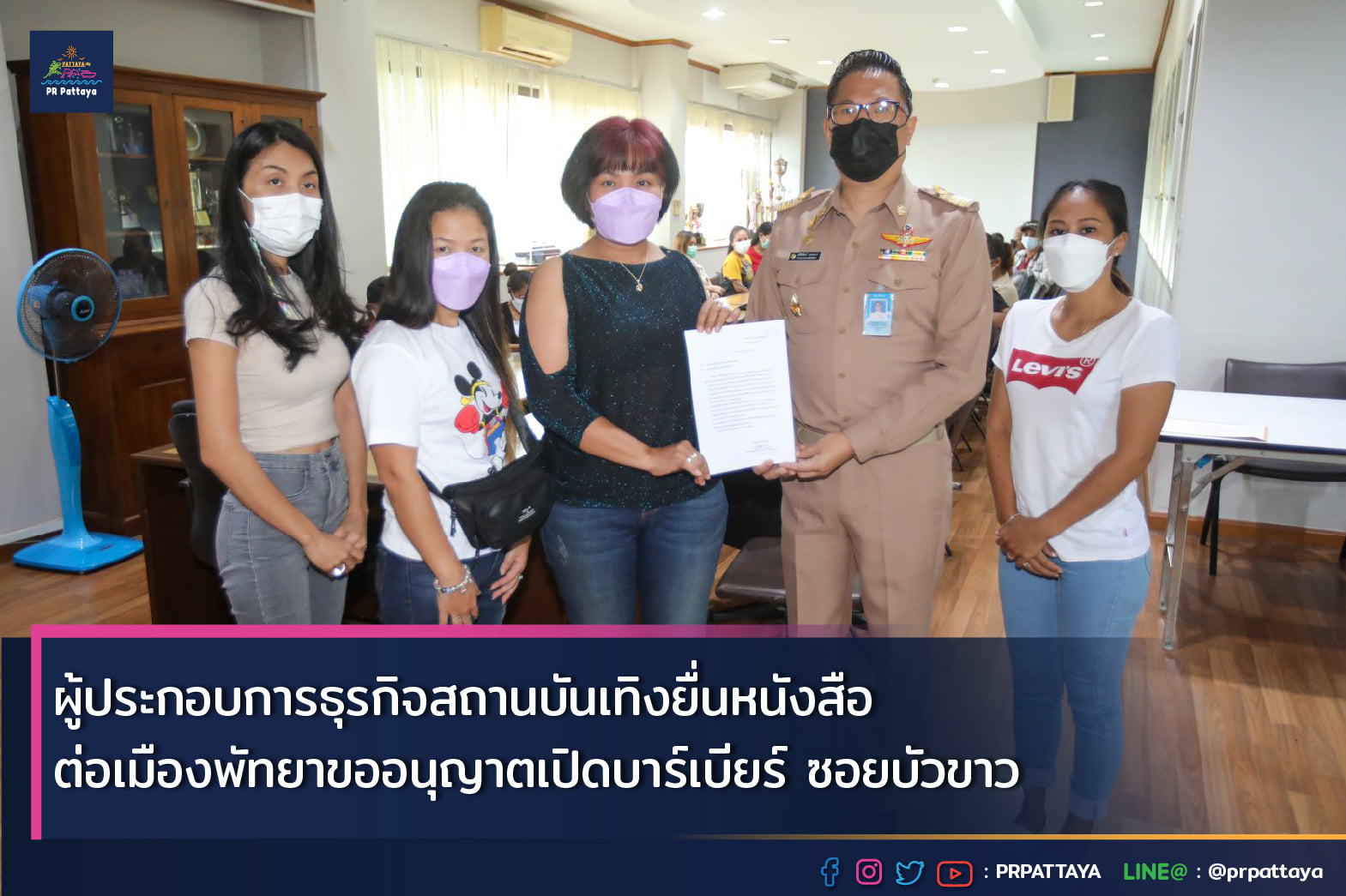 =-=-=-=-=-=-=-=-=-=-=-=-=-=–=–=–=–==-
Don't forget to subscribe to our newsletter and get all our news delivered to you in one spam-free daily e-mail Click here! OR, enter your e-mail below!