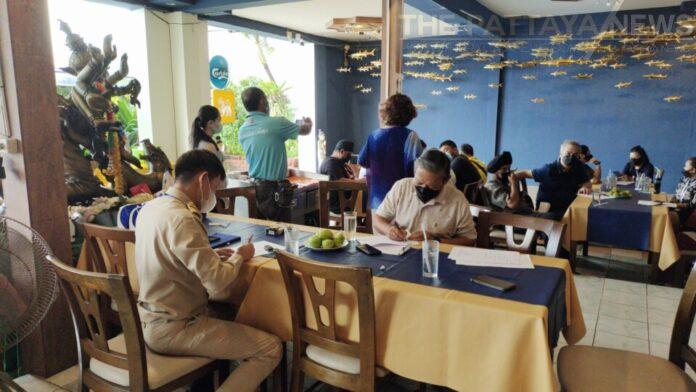 Pattaya –
Pattaya Walking Street operators plan to officially file a letter to the Pattaya City Mayor, Governor, health department, Covid center, and other relevant agencies formally requesting for reopening in some manner before the New Year festival.
First, as a reference to their request, our prior coverage around the current alcohol sales ban at venues and closures in Pattaya, which has led to hundreds of local business owners protesting the decision to keep them closed:
Prominent Pattaya business operators in the nightlife, entertainment, and bar sector have continued to call for support from local, regional, and national Thai government leaders after their businesses have been essentially frozen by the Center for Covid-19 Situation Administration, or CCSA, after previous announcements that the nightlife, bar, and entertainment sector would not be allowed to open until after the holiday season in 2022.
Prominent Pattaya business owners continue to call for Pattaya to get a "Phuket Style" exemption, ending Pattaya alcohol sales ban at restaurants
Now, for an update:
A meeting between Pattaya Walking Street operators, law enforcement, and government officials was held yesterday (November 22nd) at King Café and was led by Mr. Naris Petcharat the president of the Pattaya Walking Street Association, which represents dozens of business owners, many in the nightlife and entertainment industry, but also in the hotel, retail, and restaurant industry. Nearly every venue on the street is currently closed, most by government mandate shutting bars and entertainment venues but some due to the lack of traffic and customers caused by the shutdown of the nightlife venues.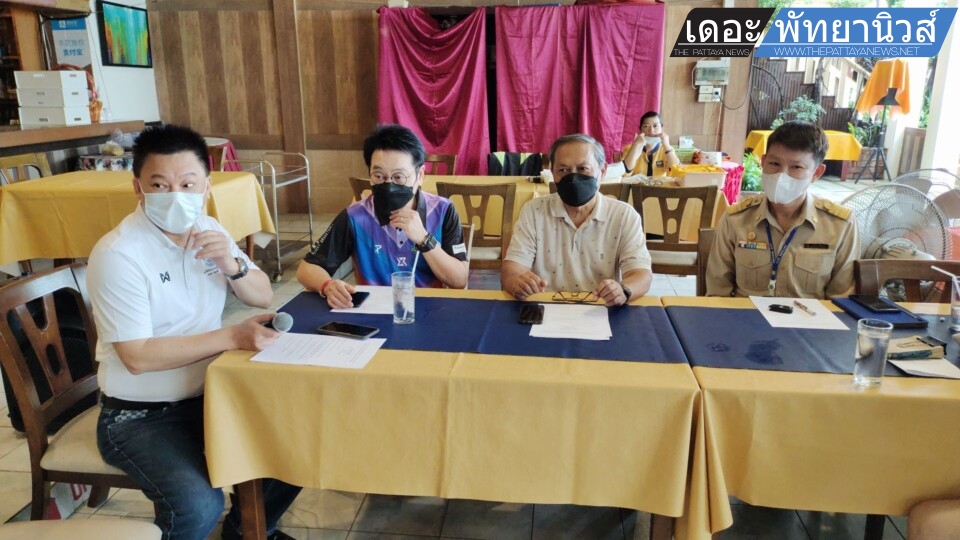 Mr. Naris told the roughly two dozen people at the meeting, "Our businesses have been closed for about eight months currently straight, and five months prior to this since March of 2020. We don't have any income but we still have expenses. Thousands of people are unemployed in the nightlife and entertainment industry still and much more are indirectly affected in Pattaya with this sector closed. The government continues to keep us shut without significant, or in some cases any, financial aid for the ongoing closures."
"Meanwhile, other tourist-reliant areas like Bangkok's Khaosan Road or Phuket's Bangla Road have been allowed to reopen their venues with rules or as "restaurants". Pattaya, according to the Department of Public Health, is over 85% vaccinated against Covid-19 and Chonburi is the third-highest vaccinated place in Thailand. We want to know why has Pattaya not been given the same exception that Phuket, Krabi, Bangkok, Samui, and a few other places have? Why does Pattaya continue to be enforced harder by law enforcement than most of the country despite the city being just as reliant on tourists as Phuket or Samui? We simply want the same type of exception given to Walking Street and Pattaya and allow people to start returning to work, and welcoming tourists back to Pattaya who are skipping the city in large numbers to go to Phuket or Bangkok instead." Naris stated.
"Pattaya Walking Street needs to have some activities to attract tourists during the Pattaya Countdown 2565 festival on December 29th to December 31st." Naris continued.
"We want to open our businesses on or by December 15th, 2021. We are ready to strictly follow Covid -19 measurements and have given multiple reasonable proposals to officials for how to open our venues. Many tourists are coming to Pattaya for the countdown, but also the city is having festivals every single weekend welcoming thousands of tourists…but our venues remain ordered shut. These festivals are supposed to be helping the local economy, however, how can this help us when we continue to be told to close with no options for a reasonable middle ground, such as allowing smaller venues or outdoor venues to open, setting capacity limits, making venues less crowded and well-lit, etc." Naris explained.
"We are going to file a letter to the Pattaya City Mayor and other relevant officials again to request for the reopening before the New Year festival. This letter will contain detailed proposals and plans, similar to those in other provinces, to open. If the request is denied, we want officials to give us a reasonable, logical, in-depth explanation of why we continue to keep Pattaya's entertainment industry closed but allow other places to open, including those even with fewer vaccination numbers." Naris concluded.
TPN media notes this is only the latest in many voices calling for Pattaya to be reopened in terms of its world-famous nightlife and entertainment industry that was in 2019 the 19th most visited city in the world, with almost 10 million visitors. This was just slightly behind Phuket which was the 2nd most visited place in Thailand. Bangkok was first. Both Bangkok and Phuket have been given exceptions to sell alcohol at restaurants, which Pattaya has not, which has opened the door for exceptions to the industry.
Meanwhile, the Center for Covid-19 Situation Administration, or CCSA, is due to hold a major meeting at the end of this week and a proposal to consider opening entertainment venues earlier than next year is on the agenda.
=-=-=-=-=-=-=-=-=-=-=-=-=-=–=–=–=–==-
Don't forget to subscribe to our newsletter and get all our news delivered to you in one spam-free daily e-mail Click here! OR, enter your e-mail below!
Help support The Pattaya News in 2021!