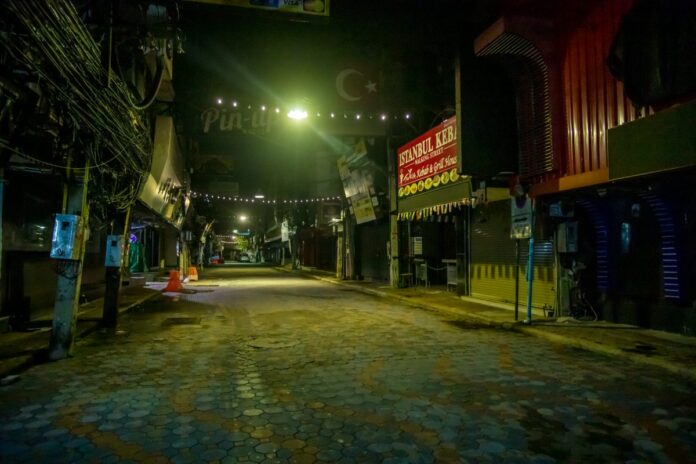 Pattaya –
Prominent Pattaya business operators in the nightlife, entertainment, and bar sector have continued to call for support from local, regional, and national Thai government leaders after their businesses have been essentially frozen by the Center for Covid-19 Situation Administration, or CCSA, after previous announcements that the nightlife, bar, and entertainment sector would not be allowed to open until after the holiday season in 2022.
Currently, even restaurants are forbidden from selling alcohol in Chonburi and Pattaya and the nightlife, bar, and entertainment sector, a main attraction of Pattaya, has been shuttered for almost eight months. This is despite some places, such as Koh Samui, Bangkok, and Phuket, having been granted exceptions for selling alcohol by the CCSA while other popular tourist places, like Pattaya, Chiang Mai, and Hua Hin remain dry.
Mr. Komkrit Prasitnarits from the Pattaya Walking Street & Tourism Association, who also has been an advisor for Pattaya City and the Pattaya City Council, stated on social media earlier this week, "Entertainment venues have essentially been closed for 13 months since March of 2020, and this year have only been allowed to open for about two months in February and March before being shuttered again. A recent announcement, seen here, that they would continue to be shut in Pattaya for at least two more months has further frustrated and upset business owners, staff, and even customers in the area. For coming on two years this sector has been the most disrupted and the first to close and last to open."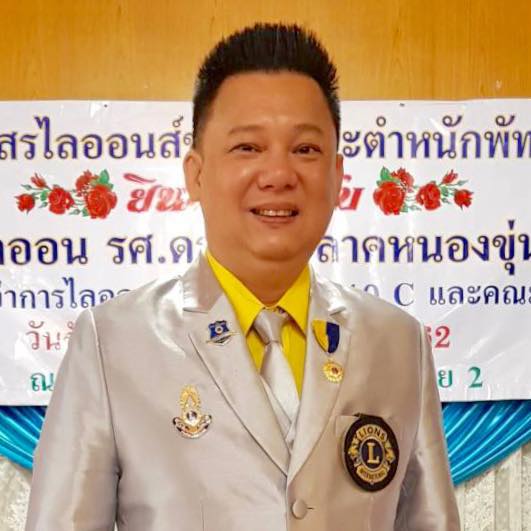 "The truth is, in Chonburi, most of the Covid -19 confirmed cases are found in factories, military camps, markets, and small communities. Many cases are transfers from other provinces with less hospital capacity and attributed to Chonburi. These places are now opened as normal while entertainment venues remain closed and alcohol remains banned from being sold at restaurants in Chonburi." Komkrit continued.
"No business sector should just be frozen like this because of fear. The government should work with the sector on measurements to prevent or control the spread of the virus in order to let entertainment and nightlife venues open, versus just continually close them, especially over the most festive and important time of the year." Komkrit stated.
"Many "quality" tourists who go to tourist attractions, beaches, islands, temples, shopping, and other places in the daytime still enjoy going to nightlife after a day of sightseeing. To claim, as some have in the government, that they don't is false. Keeping Pattaya's famous nightlife shuttered, and especially even blocking restaurants from selling alcohol, hurts everyone and every industry in the city as many tourists are skipping the city entirely to go to Phuket or Bangkok." Komkrit continued.
"I know entertainment businesses are not seen as important by many, however, they are what I call a 'Magnet' business that attracts foreign tourists to Pattaya which benefits every other industry and the overall tourism supply chain. Without this "magnet" attraction, every other business suffers. A compromise and solution need to be found between the various parties." Komkrit concluded.
TPN media notes these statements have been part of a week of growing frustration from Chonburi and Pattaya business owners, and not just those directly in the bar and nightlife sector. As tourism associations have recently revealed, Pattaya is not seeing any significant rise from foreign tourists since the country eased its quarantine and entry rules on November 1st. The acting president of the Chonburi tourism council, Thanet Suparashasrangsi, attributed the lack of tourists to both overly complex entry rules still and the continued ban on entertainment and nightlife.
Thanet also noted that some areas, like Phuket and Bangkok, have been granted exceptions to sell alcohol at restaurants and many foreign tourists are choosing to go to these areas instead of Pattaya, which is normally heavily reliant on nightlife and entertainment. Thanet and seven other major tourism associations have urged the Thai government and provincial leaders to allow Pattaya to have a "Phuket Style" exception for tourism, in which "restaurants" are allowed to sell alcohol. In reality, TPN notes, this has led to hundreds of bars reopening in Bangkok and Phuket as "restaurants" with better lighting and spacing, but allowing owners to make a living.
Hundreds of local Pattaya business owners in the bar sector also signed and presented a petition to the Chonburi Governor's office and Mayor earlier this week, also asking for either opening or being given financial support, something they state there has been little to none of despite the over a year of mandated closures. They also stressed that data from the Ministry of Public Health shows that Chonburi is the third most vaccinated place in the country, and according to the Pattaya mayor Pattaya is roughly 85% fully vaccinated against Covid-19, leaving them similar to Phuket which has been allowed to ease restrictions. They also noted the city is having festivals every weekend that welcomes thousands of domestic tourists but even the smallest open-air bar is not allowed to open or a glass of beer legally sold at a small restaurant.
So far, only the Mayor of Pattaya, Sonthaya Khunplume, has spoken openly about the pleas to open or reach an agreement by stating that ongoing discussions behind the scenes had been and continue to take place between the CCSA, Pattaya leaders, and Chonburi leaders and that the situation was complex, but he felt positive movement was taking place and possible further announcements could be made by the end of the month. There were, however, no promises.
Pattaya is far from the only area with business owners pleading for a reprieve or exception to reopen their business, with Chiang Mai business owners also pushing for change.
Reference articles below:
Pattaya was still fairly quiet on the first few nights of the 'reopening' for foreign vaccinated tourists from low-risk countries that started from November 1st this month.
Pattaya business owners continue to ask why the city remains "dry" with no booze sales, meeting scheduled with officials for later this week
Business operators in Pattaya and Jomtien have formally handed letters and petitions to the Chonburi Governor and the Pattaya City Mayor, which will also reportedly be presented to the Center for Covid-19 Situation Administration, asking to allow alcohol sales in restaurants before the New Year and for Pattaya to be allowed a similar program to Phuket or Bangkok which currently allow sales and have seen many venues spring back to life.
Hundreds of Pattaya business owners file formal request to Chonburi Governor, Pattaya Mayor, and the CCSA to allow alcohol sales at venues
Chonburi tourism council president says Pattaya "very quiet" for foreign tourism since Thailand "reopened", blames bar and nightlife closures and complex entry rules
=-=-=-=-=-=-=-=-=-=-=-=-=-=–=–=–=–==-
Don't forget to subscribe to our newsletter and get all our news delivered to you in one spam-free daily e-mail Click here! OR, enter your e-mail below!