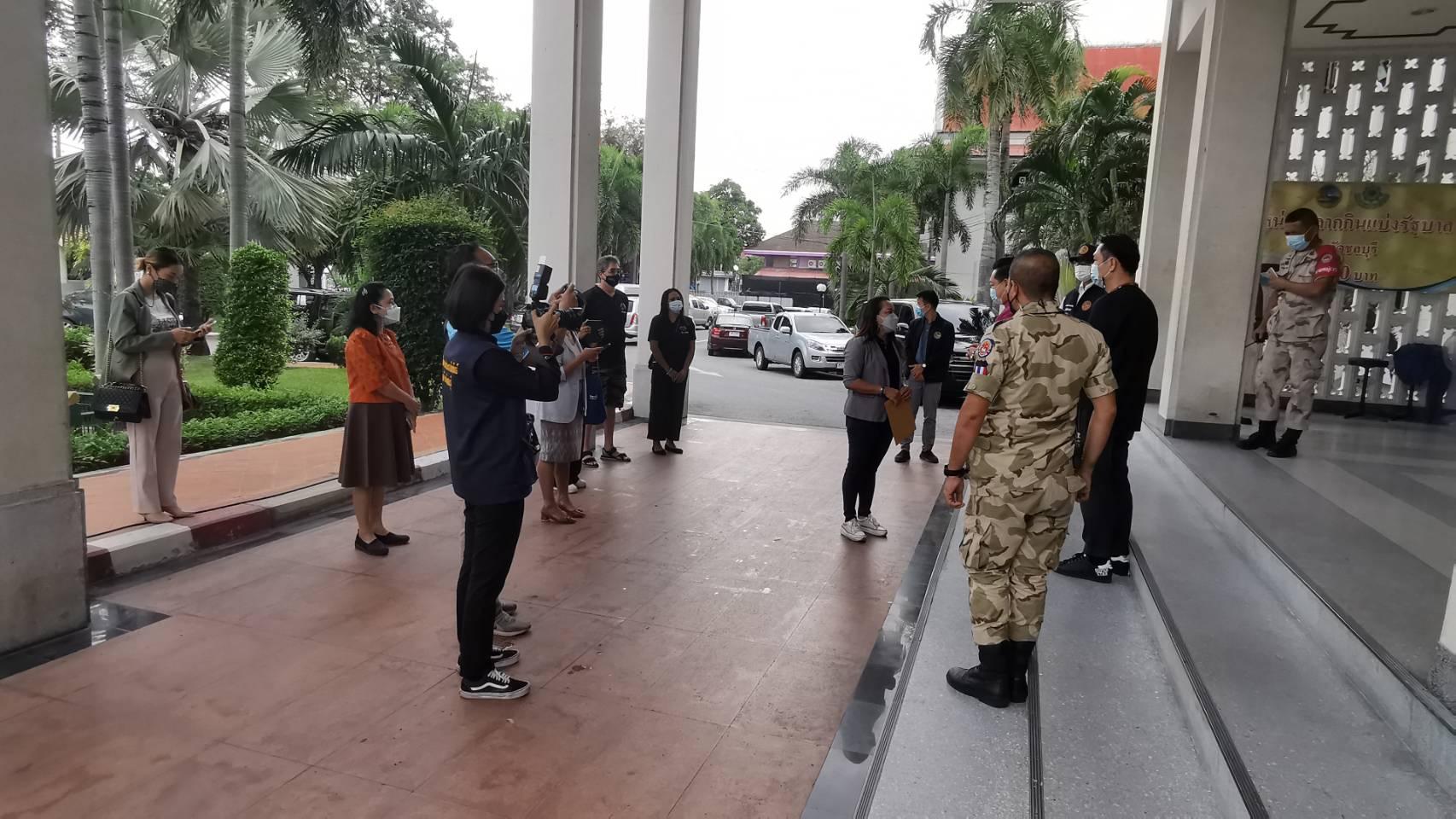 Pattaya –
Business operators in Pattaya and Jomtien have formally handed letters and petitions to the Chonburi Governor and the Pattaya City Mayor, which will also reportedly be presented to the Center for Covid-19 Situation Administration, asking to allow alcohol sales in restaurants before the New Year and for Pattaya to be allowed a similar program to Phuket or Bangkok which currently allow sales and have seen many venues spring back to life.
Today (November 16th) business operators representing nearly 400 business owners from the hospitality, hotel, restaurant, bar, entertainment, and nightlife industry went to the Chonburi Provincial Hall and The Pattaya City Hall and handed formal letters to Chonburi Governor Phakarathorn Teanchai and the Pattaya City Mayor Sonthaya Khunplome.
The letter states they are requesting to allow the Banglamung district to lift the ban on alcohol sales like Bangkok, Phuket, Krabi and Phang Nga before New Year. The lifting of this ban would, in theory, allow many venues to open as "restaurants" like in Phuket or Bangkok if the Thai Stop Covid Plus certification was allowed or similar plans being used in other provinces as "exemptions" were permitted locally.
The letter includes close to 400 names of various business operators and owners in Banglamung who have signed the letter. The business owners are only calling for Pattaya, reported by the Mayor to be the third most vaccinated place in the country in terms of the province and city, to be allowed to sell alcohol and lift the almost eight-month ban, replicating programs in Bangkok, Phuket, and other places that have seen a revival of business since lifting their own respective bans. The business owners stressed that they are willing to comply with all Covid measures and have many proposals and ideas for safely opening their venues while providing thousands with employment.
A representative of the Chonburi governor, the Administrative Chief Mr. Chawanin Wongsatitjirakan, and Pattaya Mayor Sonthaya Khunplume received the letters from business operators.
Meanwhile, all entertainment venues like bars, nightclubs, karaoke lounges, etc. will remain closed nationally until at least January 15th, 2022. TPN media notes, however, that if the alcohol ban is lifted locally it would "open the doors" so to speak for "grey areas" in allowing many closed businesses to reopen like is currently happening in Phuket and Bangkok. 
Thailand's Covid-19 center holds major meeting: Bars and nightlife opening postponed officially until next year nationally, Covid-19 recap, zone changes
Mrs. Lisa Hamilton, who along with Mrs. Punnipa Flowers helped arrange the petition, told the media and the Pattaya Mayor, "Please help us. We have many expenses but no income. Business operators are not getting any financial support for the continued closures. There are many events in Pattaya which is bringing many tourists to the city, meant to help the economy, but it doesn't help us at all if our shops are mandated closed and alcohol is banned. Additionally, having the alcohol ban discourages many tourists from coming to Pattaya, who would now rather go to Bangkok or Phuket, hurting all local business owners and the city overall. Our entertainment venues have been closed for a long time (Roughly eight months in a row, plus five months previously). We can only watch other shops sell alcohol in other provinces and places like Khaosan Road in Bangkok or Bangla Road in Phuket. How is this fair to us? Pattaya is famous for its nightlife and entertainment sector."
Pattaya Mayor Sonthaya Khunplume stated that the city will be working with the Center for Covid-19 Situation Administration in Bangkok, or the CCSA, which he said creates the current rules and proposals to lift the ban. He mentioned that eight major business associations recently also formally submitted a request to the CCSA as well to get the ban lifted by December and put Pattaya on even footing with Phuket and Bangkok.
Mayor Khunplume stated that the city and province had already had several small-scale meetings with the CCSA and relevant officials and allowing Pattaya to sell alcohol was expected to be presented at the next large-scale meeting for the CCSA, set for the end of the month. Mayor Khunplume was optimistic that the city, known as the third-most visited place in Thailand (behind Phuket and Bangkok) and known internationally for its hospitality industry would be granted a similar exemption to Phuket by December. He also promised to help business owners get their business open and said he fully supported their cause.
TPN will continue to closely follow this story, arguably the most commented and discussed news in the city locally based on a review of our social media and e-mails sent. Two recent informal polls conducted by TPN media on our Facebook and Youtube channels showed that roughly 80% of readers supported lifting the ban and allowing businesses to open.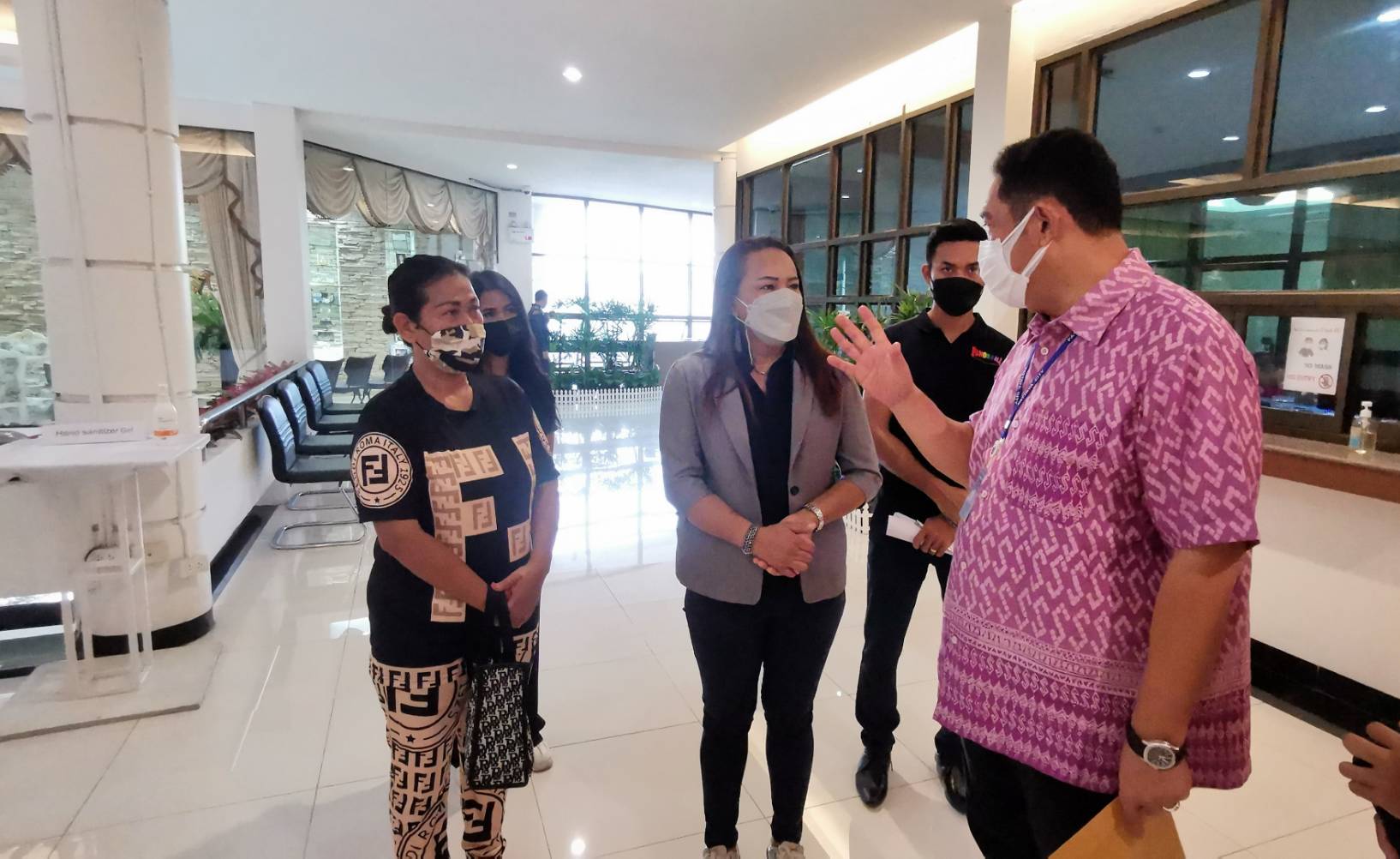 =-=-=-=-=-=-=-=-=-=-=-=-=-=–=–=–=–==-