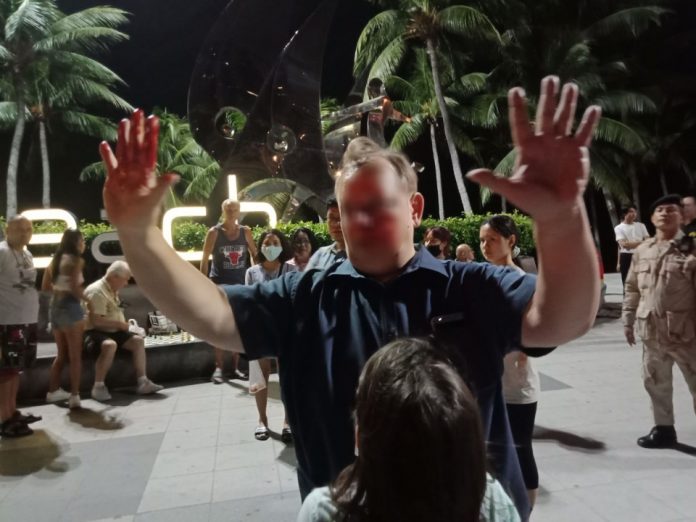 Thailand-
The following is a weekly feature article looking at this same time period LAST year in Pattaya and Thailand news.
This weekly feature takes a look back at news from the same period last year (and sometimes different time windows, such as six months or three months) to see how things have changed, following up on the progression of stories, as well as look at potentially broken promises or things that didn't take place as promised in Pattaya and Thailand.
As we publish dozens of stories a week this is a quick way for people to take a look at what the biggest stories were a year ago, as chosen by our editorial team, and how they impact us today and relate to current news. They are in no particular order of importance, however, are roughly in order of publication.
This week, we cover the second week of November 2020, from Sunday, November 8th, 2020 to Saturday, November 14th, 2020.
Let's begin:
1.  Pattaya pro-democracy protester headbutts foreigner in front of his family at a protest on Jomtien Beach
This incident made national press and was a major flashpoint with people debating their opinions on social media. Even the Prime Minister commented on the incident as seen below.
You can relive the incident for yourself here:
Pattaya Pro-Democracy protester appears to headbutt a Russian foreigner next to his young daughter and wife at rally following verbal disagreement – VIDEO
Prime Minister of Thailand comments on protester/foreigner incident in Pattaya: Hurts the good image of Thailand
2.  Man shoots and kills husband and wife after being angry at their barking dog
This was another highly controversial incident this week last year that drew lots of discussions.
Man allegedly shoots and kills husband and wife in Chonburi after being upset about their barking dog – VIDEO
3. Pattaya authorities set their eyes on 58 structures and resorts allegedly encroaching on the ocean on Koh Larn
A year later, this debate is still ongoing.
Pattaya authorities set their eyes on 58 structures and resorts allegedly encroaching on the ocean on Koh Larn
4.  Thai Deputy Prime Minister pledges to wipe out all fake news
You can guess how this is going a year later.
5.  Monk kills 91-year-old elderly man at a temple for "looking at him wrong"
It was a week of controversial news last year, to say the least, as this final story, compiled with the protester and dog story, also led to many comments. See for yourself here.
Monk arrested after killing 91 year old elder in Chonburi temple, claims the victim looked at him "wrong"
That is it for this week's recap. Stay safe and see you next week!