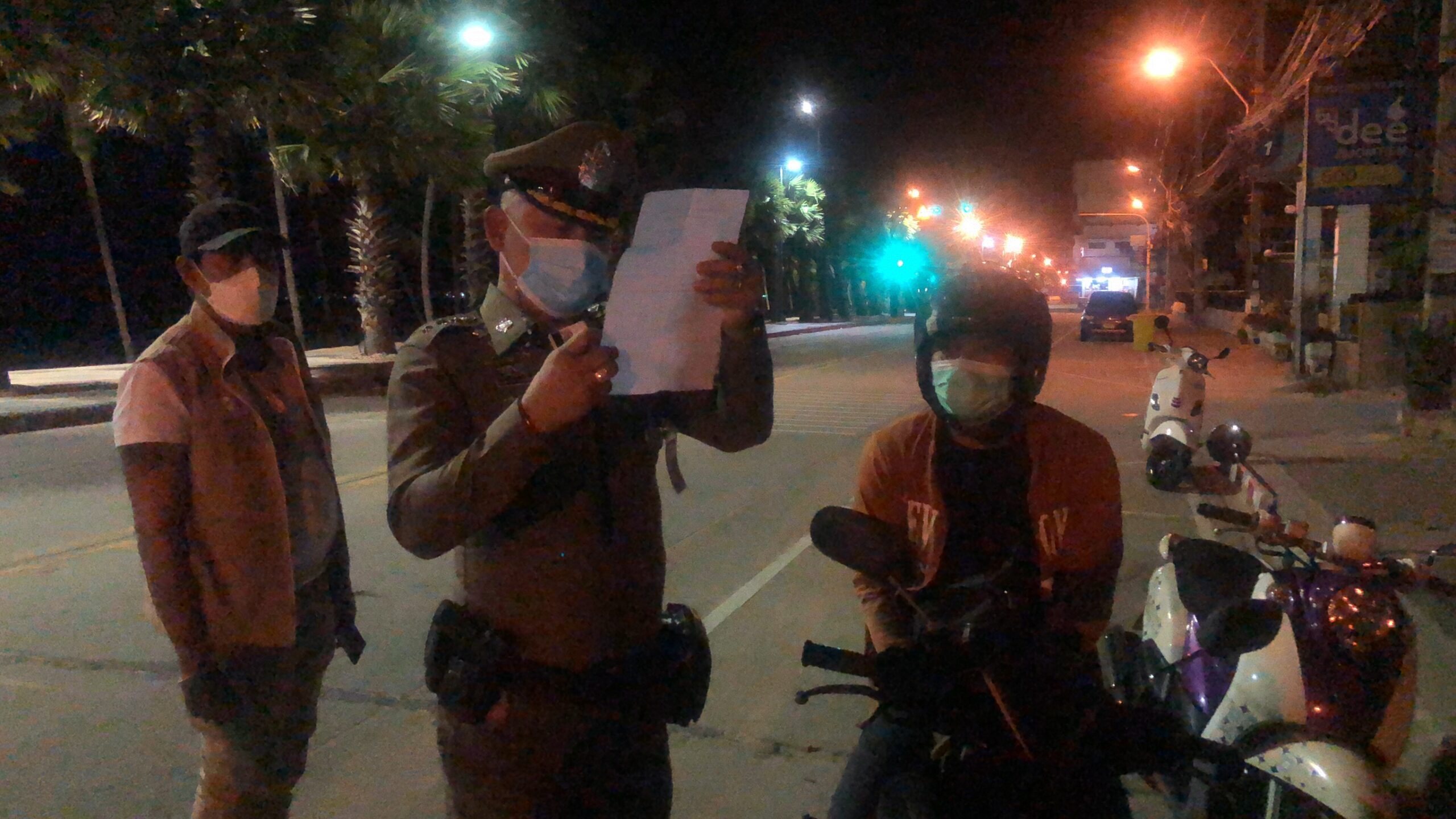 Chonburi/Pattaya-
The Chonburi Public Relations Facebook Page confirmed this afternoon that curfew in Chonburi, which includes the popular tourist city of Pattaya, will officially end on Sunday, October 31st, 2021.
The last full night of curfew will be Saturday, October 30th, 2021 from 11:00 P.M. to 3:00 A.M.
The curfew, in place in some form for over three months, has been nearly universally criticized at least on our social media forums and comments. Officials stated the purpose of the curfew was to stop illegal gatherings and parties overnight and had been successful in this regard. The curfew, however, has decided to be ended for tourism BLUE (Business, Leisure, Ultimate Experience) zones that will let in foreign vaccinated tourists from November.
Speaking of parties, however, despite Pattaya's "reopening" to vaccinated foreign tourists from November 1st, there is still no concrete word on if bars, entertainment venues, and nightlife will be allowed to reopen in November. Previously, officials with the Center for Covid-19 Situation Administration (CCSA) had only said they would "consider" opening these places by December 1st. However, CCSA officials have also recently stated they would be discussing the rules for these venues by Halloween, without promising an opening.
Importantly, BLUE zones CAN file for exceptions and exemptions to these bans with the CCSA, as Phuket and Samui did with successfully asking for alcohol sales in restaurants. It is expected that Pattaya will do the same, although it has not yet been officially announced.
Here is what we know about the reopening plan for Pattaya at this time:
Many official details on Thailand "reopening" in November to low-risk vaccinated foreign tourists published overnight