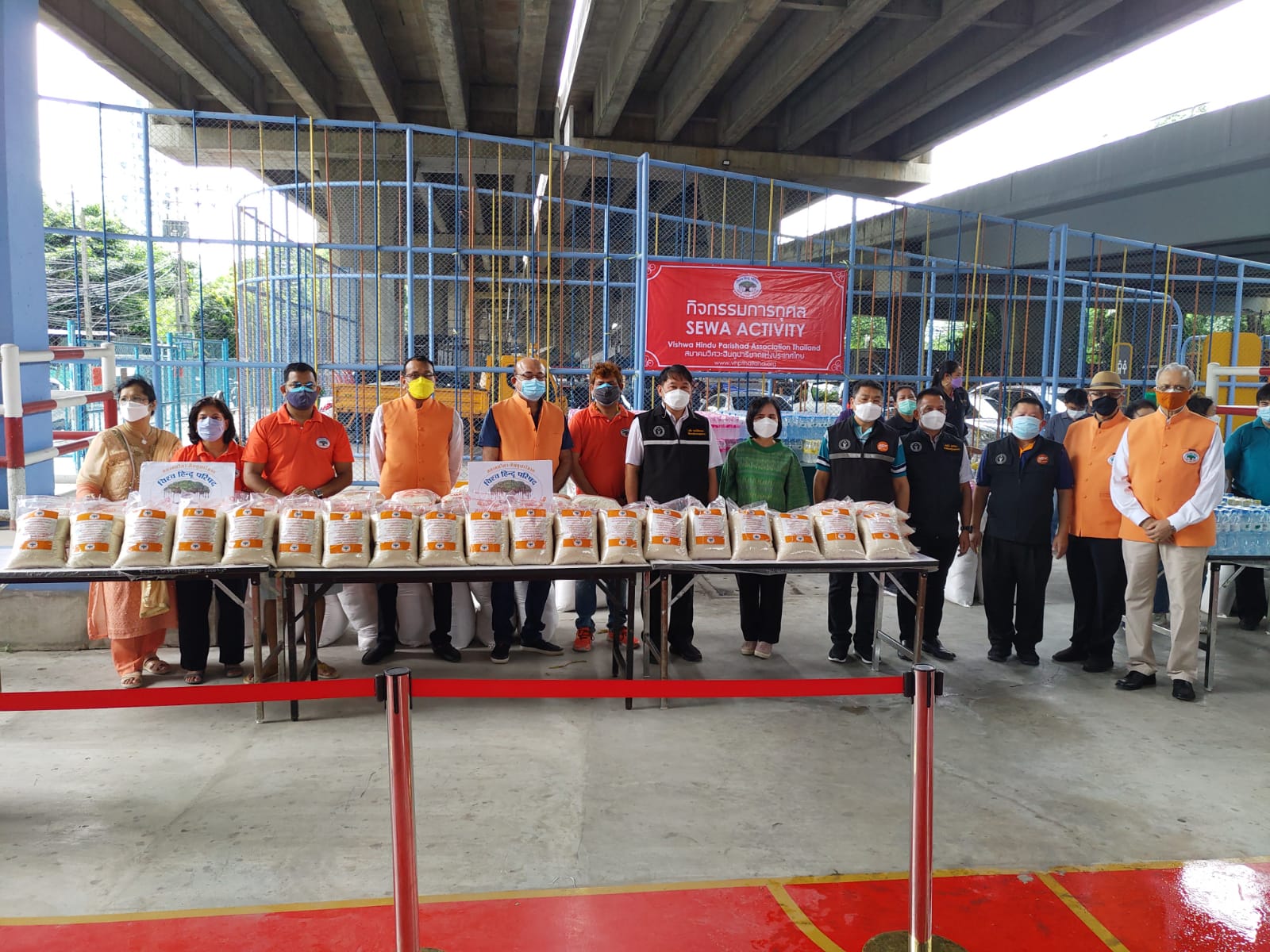 Bangkok, Thailand-
  The Vishwa Hindu Parishad Association Thailand came together the past weekend to help those in need in Bangkok and perform SEWA, which means selfless service performed without any expectation of result or award for performing it and is well known in the Hindu Religion.
The charity event took place during Navratri, which is a Hindu festival that spans nine nights and is celebrated every year in the autumn. According to the organizers of the event, the time period selected was also in remembrance of his late Majesty  Bhumibol Adulyadej the Great, who passed away five years ago in 2016 on October 13th at the age of 88.
VHP SEWA Vibhag distributed 530 rice sacks 5 (5 Kg each) to less privileged families who needed support during this time of the current Covid-19 pandemic which has still seen millions affected. Although many restrictions on business closures have been eased, not all have been (especially the entertainment sector) and for the most part, children remain out of in-person school. Therefore, many need assistance, and VHP Thailand was happy to do so.
The event took place on Saturday, the 9th of October 2021, at 10:30 am. at Khet Watthana.
A group of senior committee members with other VHP Thailand members were present to distribute the rice sacks.
VHP Thailand thanks all those who helped to support the charity efforts and information on how you can do so in future events, if you wish, is below the pictures.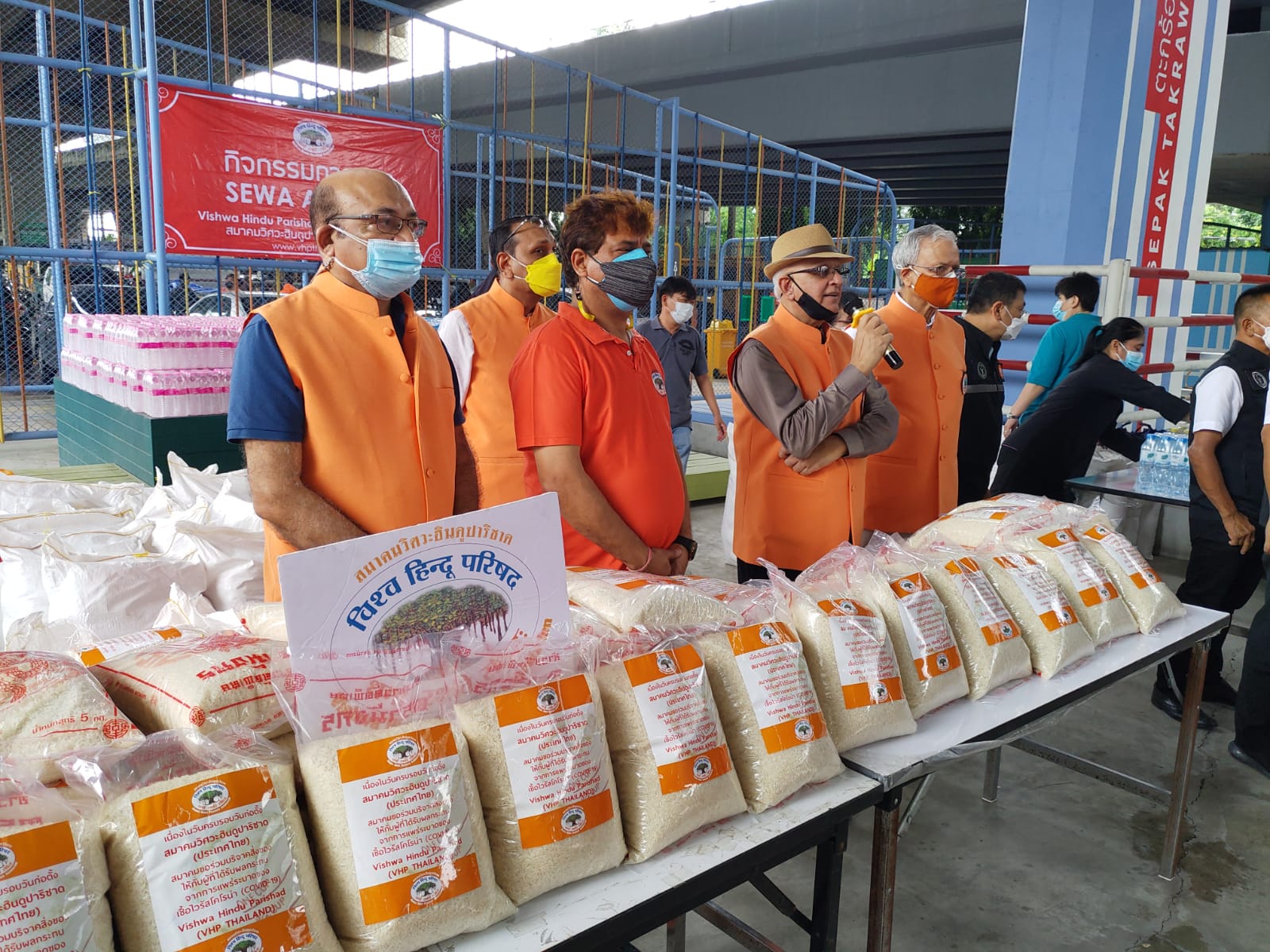 -=-=-=-=-=-=-=-=-=-=-=–
Money can be transferred to the following Bank Account of Vishwa Hindu Parishad Association. After transfer, please fax the transfer slip to +66 2 236 1918 or email it to vhp@vhpthailand.org 
VHP THAILAND ACCOUNT DETAILS 
Account Name: Vishwa Hindu Parishad Association
Bank and Branch: Kasikornbank, Jewelry Trade Center Branch
Account Number : 634-2-04321-4
Account Type: Savings Account
Thank you for your support and contribution.
VISHWA HINDU PARISHAD ASSOCIATION THAILAND 
*VISION*
United, vibrant, and prosperous Hindu society inspired by the eternal values of Dharma to spread the message of Vasudhaiva Kutumbakm.
 *MISSION*
To promote Hindu-Buddhist fellowship and raise awareness of Dharmic values among the younger generation.
 *Theme: United Communities, Stronger Thailand*
Email: vhp@vhpthailand.org  / Web: www.vhpthailand.org  / contact: +66-81-890-6227 / Facebook / Twitter  / YouTube / Instagram