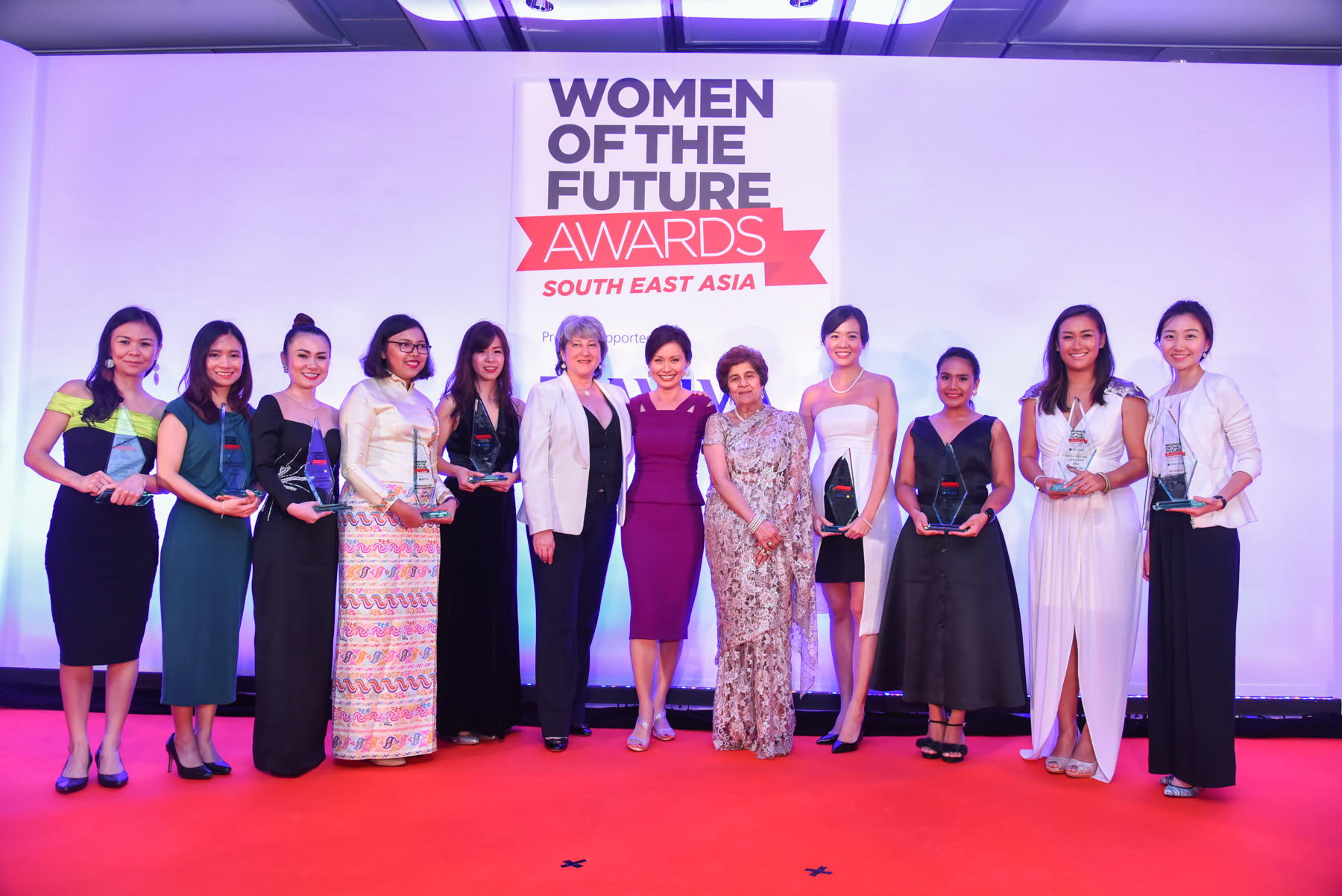 The fourth annual Women of the Future Awards Southeast Asia – the only movement of its kind to recognize and nurture the pipeline of young female talent across the region – in association with NTT, announced 12 winners across the region via a virtual ceremony held live online for the public last week.
The winners from each category are:
Arts & Culture
Nandini Balakrishnan – Lead Producer SAYS, REV Media Group, Media Prime (Malaysia)
Business
Sarah Voon – General Manager, theAsianparent Malaysia (Malaysia)
Community Spirit & Public Service              
Ruby* – Survivor Leader, International Justice Mission (Philippines)
Entrepreneur
Abetina Valenzuela – Chief Executive Officer & Founder, Equilife Medical (Philippines)
Media & Communications
Panha Theng – Producer, 606 Digital (Cambodia)
Mentor
Mikaela Luisa Teves – Executive Director, Spark! Philippines, (Philippines)
Professions
Busayapa Srisompong – Human Rights Lawyer & Founder of SHero Thailand (Thailand)
Property, Construction & Infrastructure
Mei Tan – Executive Director, Asia Green Group (Malaysia)
Science, Tech & Digital
Nur Adlyka Ainul Annuar – Astrophysicist/Associate Professor, Universiti Kebangsaan Malaysia (Malaysia)
Social Entrepreneur
Huong Dang – Founder & Chief Executive Officer, HopeBox (Vietnam)
Sports
Huyền Bùi Thanh – Kim Boi Area Manager, Kim Boi Project Management Board (Vietnam)
AND
Nicole Tiamzon – Founder & Managing Director, Spike and Serve Philippines (Philippines)
The awards ceremony began with a keynote speech from Ms. Indranee Rajah, Singapore's Minister in the Prime Minister's Office and Second Minister for Finance and National Development, on inspiring female talent and empowering women in the region.
Other special guests who presented included Former Australian Prime Minister, Julia Gillard, famed shoe designer Jimmy Choo, DBS Group CEO, Piyush Gupta, and British High Commissioner to Australia, Vicki Treadell.
Pinky Lilani CBE DL, Founder, Women of the Future (WOF) Programme said: "It never ceases to amaze us how year after year these boundary-pushing young women keep proving what we've always known – that female talent in the region is deserving of recognition for their incredible achievements and the key role they play in spearheading change."
"Collectively, the judges had a very difficult time in determining the winners this year, as so many of the 61 shortlisted candidates had achieved significant and ground-breaking progress in their career journeys to date. What was made clear to us all was that despite the immeasurable challenges these women have faced during the pandemic, there is a groundswell of talent who are here to make a difference and can influence, encourage and motivate other young women in the future to do the same," she added.
The preceding was disseminated on behalf of The Women of the Future Awards Southeast Asia with full permission. Their statements are their own.