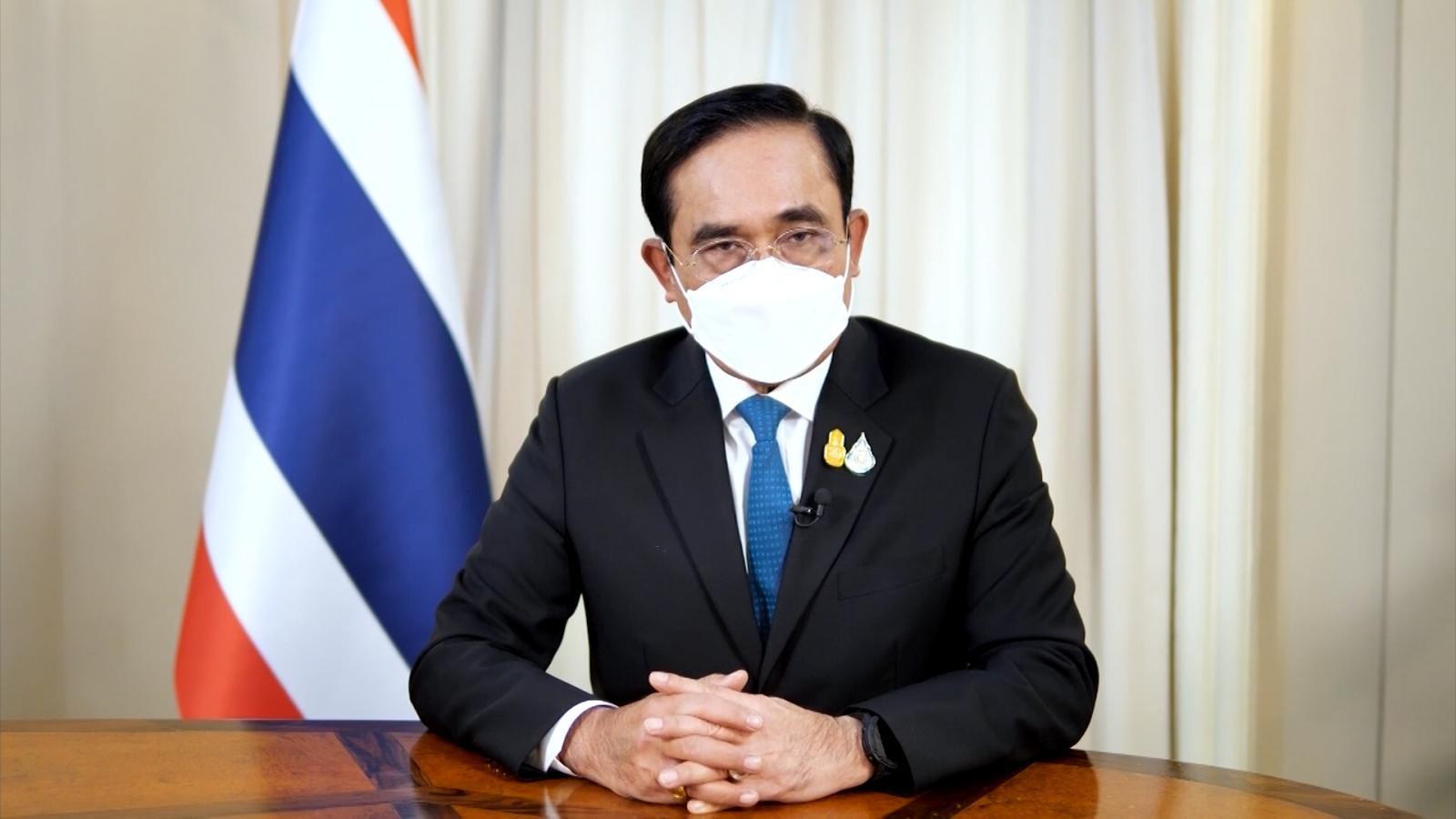 National –
   Things to know:
Ten low-risk countries to be let in without any quarantine or zone quarantine starting from November 1st, full list to be decided by CCSA later this week

Entertainment venues to be "considered" for opening by December 1st

The country must learn to live with Covid-19, it will become endemic
Thai Prime Minister Prayut Chan-O'Cha has announced this evening, October 11th, in a nationally televised speech the country reopening for fully vaccinated foreign tourists from low-risk countries without quarantine by November 1st.
The consumption of alcoholic beverages in restaurants as well as the operation of entertainment venues nationwide, such as bars and nightclubs, will also be considered by December 1st.
According to the announcement, travelers from initially 10 low-risk countries, including the United Kingdom, Singapore, Germany, China, and the United States, can enter the country without mandatory quarantine as of November 1st. However, they are required to present their vaccination documents, paperwork, and the RT-PCR test results. The complete list will NOT be available until later this week according to Natapanu Nopakun, the English-speaking Covid-19 spokesperson for Thailand. This is because the final list needs to be evaluated by the Center for Covid-19 Situation Administration, or CCSA, and given final approval. This is expected to be on Thursday, October 14th, 2021.
The Prime Minister stated: "All that visitors from low-risk countries will need to do is to show that they are COVID-free at their time of travel with an RT-PCR test undertaken before they leave their home country, and do a test in Thailand, after which they will be free to move around Thailand in the same way that any Thai citizen can do."
"Visitors from countries not on the list, will, of course, still be much welcomed, but with quarantine and other requirements." The Prime Minister added.
Although not specifically stated in the PM's speech, required paperwork such as COE and mandatory insurance will, at least for now, likely stay as a requirement even for low-risk countries although this is also being reportedly looked at regularly by the CCSA. The biggest advantage to the announcement for low-risk countries, notes TPN media, is that one does not need to stay at a hotel or a "Sandbox" zone for seven days or more, does not have to take multiple Covid-19 tests in Thailand, does not have to have mandatory tracking, and does not have to stay at only certain approved hotels. For instance, one could stay at their own residence if they wished if they are a resident or "snowbird".
The lists of low-risk countries will be considered to be enlarged by December 1st and moved to a very extensive list by the 1st of January, according to the Prime Minister.
Additionally, by 1st December, the government will also consider the approval of the consumption of alcoholic beverages in restaurants as well as the operation of entertainment venues like bars and nightclubs nationwide. The word "consider" was specifically used and not the word "guaranteed" or a promise that they would be allowed to open by or on December 1st. The announcement also referred to nationwide and not individual "sandbox" zones which appear to still be going forward for tourists not from "low-risk" countries. For instance, Phuket, Samui, and Khao Lak have been given special permission to serve alcohol at restaurants as "Sandbox" zones for tourists and it is possible future sandbox zones, like Pattaya, could also be given special permission notes TPN media. This is, of course, not guaranteed.
However, this matter will be further discussed by the CCSA as it must be carefully operated under appropriate health precautions to support the revitalization of the tourism and leisure sectors, especially as the country approaches the new year period, according to the Prime Minister.
"Our country was one of the first in the world to move quickly and decisively to confront the pandemic. With the collaboration of all sectors of society, and with everyone joining hands to face this crisis together, we have been among the most successful countries in the world in saving lives," he concluded.
The Prime Minister also stated that Covid-19 would become endemic, based on opinions from the Public Health Ministry, and that Thailand HAD to live with Covid-19 and could not continue to put forward policies and procedures that hurt livelihoods. The PM stated that he had very difficult decisions to make but that saving lives and protecting livelihoods are, according to him, mutually exclusive.
The PM also brought up that although the plan carries risk, it is essential to be able to open up as much as possible during the "high season" and ensure that business owners and millions of employees are able to make a living and not face further hardship in industries badly affected by the closure of borders and Covid-19 restrictions such as hospitality, entertainment, and the hotel industry.
The Prime Minister closed by stating that the virus had surprised and outwitted people several times and that although they were moving forward the CCSA and government would continue to make sure that further variants or mutations of the virus did not happen and cause a possible blip in their plan to reopen the country.
-=-=-=-=-=-=-=-=-=-=-=-=-=-=–=–=–=–==-
Follow us on Facebook,
Join us on LINE for breaking alerts!