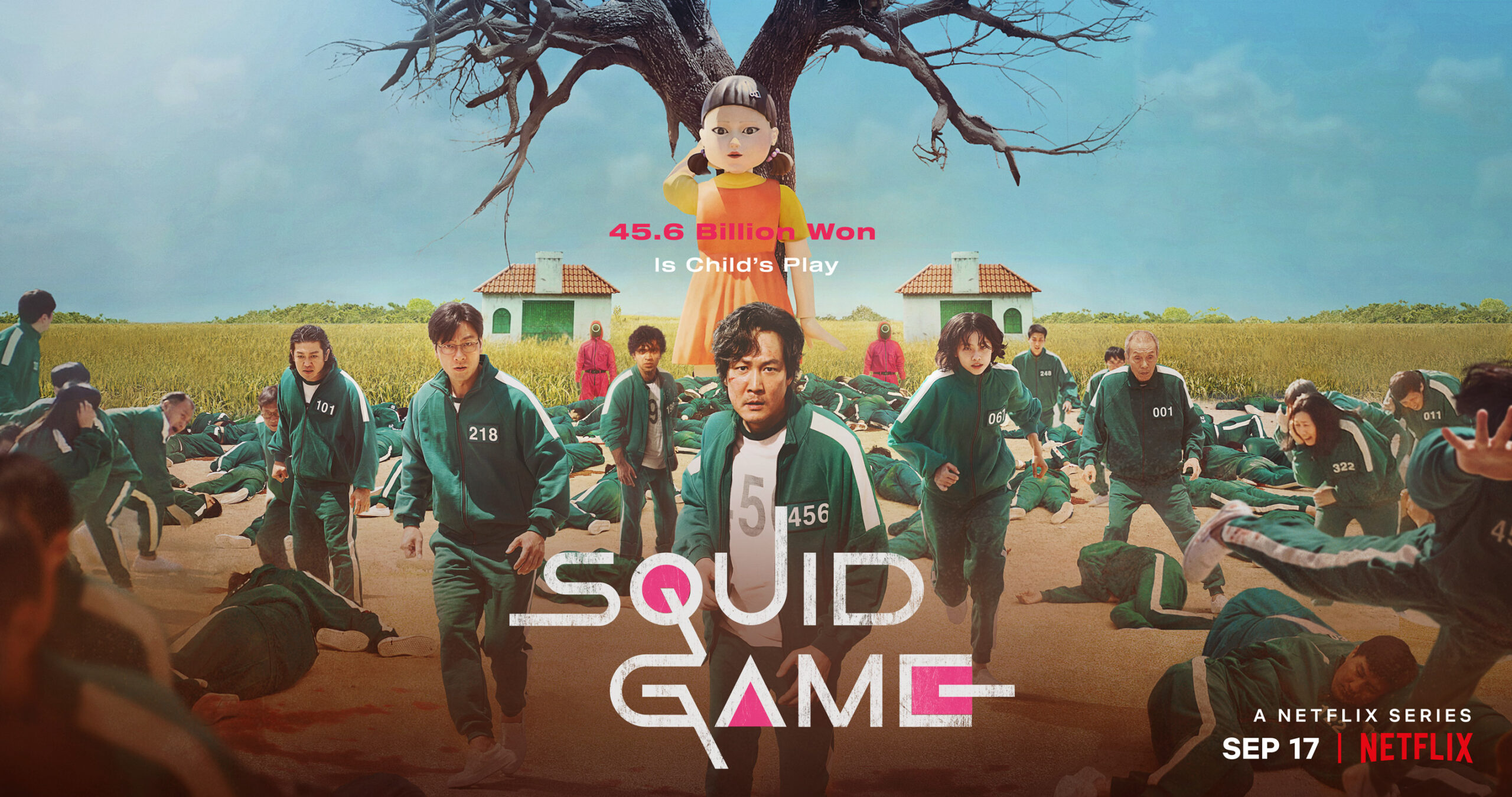 Bangkok –
Police Colonel Kritsana Pattanacharoen, the Deputy Spokesman of the Royal Thai Police, has warned the public, especially Thai youth, not to imitate violent games from the famous Netflix Korean series "Squid Game" as it may lead to more crime and disturbance in Thai society.
According to the deputy spokesperson, the semi-lockdown measures to prevent the spread of Covid-19 Coronavirus have indirectly forced people to stay at home and spend more time on social media and entertainment. Watching movies and series on online platforms is also one of the most popular activities to do in their spare time.
However, there might be some dramas or movies with inappropriate content or excessive violent behaviors such as, according to Colonel Kritsana, today's very popular online series "Squid Game" that is classified for audiences aged 18 and over. With its violent and gruesome scenes in every episode, the police were concerned that it may lead to youth imitating the games, causing the audience to behave violently or to overimagine that they are in similar games as in the series.
Kritsana stated at a press conference yesterday afternoon, Sunday, October 10th: "The imitation, especially in children or young people, may lead to crime that affects the life, body, and property of others. Parents, therefore, have to closely supervise the use of social media and entertainment content of their children to create a proper understanding and a selection of media."
Police General Suwat Jangyodsuk, Commissioner of the Royal Thai Police, added that the authorities were aware of dangers and problems arising from the media during the stay-home period and were trying to create public awareness.
"All departments of the Royal Thai Police were informed and would create social awareness to the public. Meanwhile, family members should closely observe children's behaviors and give them advice on the matters," the Commissioner concluded.
Squid Game has been the number one series in the world, according to Netflix, for several weeks and may become their most-watched show of all time. The series has also dominated Tiktok with thousands of videos and memes, including many in Thai. The popular online game Roblox has also seen many imitation games set up by players that have become enormously popular over the past several weeks, including with Thai nationals.
The series is about a group of hundreds of contestants down on their luck and finances who agree to compete in a series of children's games for a massive cash prize. However, if they are eliminated from the games, they are killed.
Reactions on social media to the Thai police's announcement regarding their criticism of Squid Game have been met with nearly universal criticism of the police from "netizens", notes TPN media. Many commenters brought up what they alleged to be violent abuse of force of police breaking up recent protests and arresting minors, claiming this was hypocrisy while criticizing Squid Game.