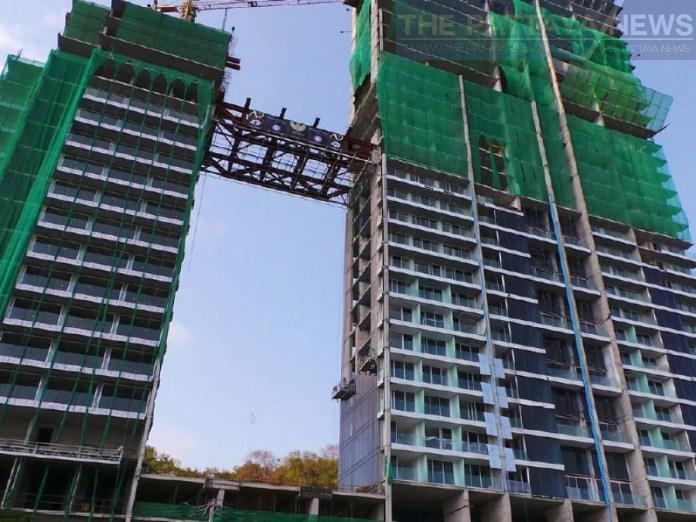 Thailand-
The following is our weekly feature in which we ask our readers a news topical question and get their insight and opinions. We then share their feedback a week later and pick a variety of diverse and interesting responses.
This week, we want to hear what our readers think, in their opinion, should happen to the Waterfront Condo, long under construction and tied up in literally dozens of lawsuits and countersuits over its development at Bali Hai Pier.
What do YOU think should happen?  It has been about seven years since the building "paused" construction in 2014 and the legal drama between tenants, environmental groups, private citizens, government agencies, and the owners of the condo began.
Do you think it should be allowed to resume? Do you think it should be torn down entirely? Do you think the building should be modified to avoid offending environmental groups upset about the blockage of the Pattaya Viewpoint and a statue of Admiral and Royal Prince, Abhakara Kiartivongse, looking out to the sea, and perhaps have all parties reach an agreement? At this point, seven years later, is it even possible to resume construction safely? Or, do you have other thoughts?
We look forward to hearing from you! Tell us on our social media channels, in the comments below, or if you prefer your comment to be private mail us at Pattayanewseditor@gmail.com. We will publish the results and select a variety of diverse responses early next week, as always!