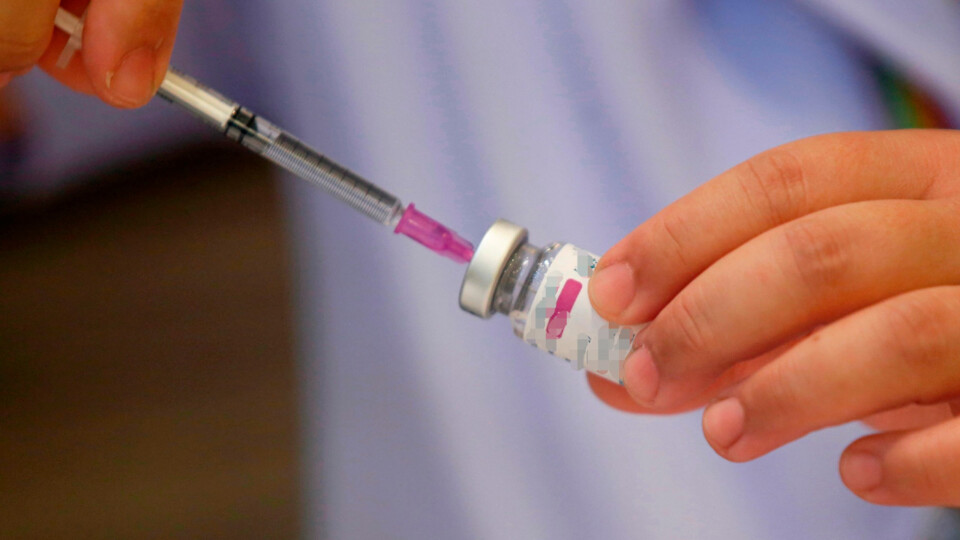 The following is our exclusive weekly feature in which we ask our readers a news topical question and then give you a week to answer it on our various channels, compiling a diverse range of answers and opinions to present to you, our valued readers. Here are the results from our last question…
Last week, we asked you the following:
Do you think "Vaccine Green Zones" like in Koh Samui could work in Pattaya for bars and alcohol-related venues?
The context around the proposal was the following:
Do you think this plan could work, even as a temporary way to allow businesses to reopen or serve alcohol after half a year of closure and bans? Or do you think Pattaya should copy Phuket and just allow all restaurants to serve as a start (knowing full well that many bars will "pretend" to be restaurants, similar to Phuket.) Or should officials just finally bite the bullet and allow opening with some precautions and rules overall, perhaps starting with capacity limits, outdoor and smaller venues, and bars? Do you think bars will follow the rules? Keep in mind Pattaya/Jomtien/Naklua has thousands of restaurants, hotels, and bars that serve alcohol, many more than Koh Samui, to keep track of….could this even work in principle?
Here is what you, our readers, had to say as our editors selected some of the most diverse responses to highlight different points of view. Obviously, we can't post everyone's opinion here so selected a variety of the most diverse opinions. As always, the opinions and statements below are the reader's own and may not reflect those of TPN media. There have been minor edits for spelling and grammar only:
-=-=-=-===-=-=-=-
Per E:
They should stop the charade.
Follow the logic of the Scandinavian countries.
Either you lock down or you open up and live with it.
Then maybe not stress the heck out of the population.
But maybe that's the real agenda.
Stress out to submission
-=–=-=-=-==–=-=
Paul Y-In reality, they have no choice but to open. Every day they prolong opening the longer the recovery…We all have to live and protect ourselves from this bug… currently no viable solution.
-=-=-=-=-=-=-=-=-=
Fred J-The plan would work but not the implementation…
-=-=-=-=-=-=-=-=-=
Niel I-If you think business owners are going to turn down business or not work with police locally to allow it, I have beachfront property at the North Pole to sell you.
-=-=-=-=-=-=-=-=-=
John S-This COVID thing is crazy in Thailand now. They need to get back to a normal lifestyle.
-=-=-=-=-=-
Zachary S-I think get the hell over it zones would be best
-=-=-=-=-=-
James R-The onus would be put on the staff to police it so not ideal and possibly some owners desperate for business would turn a blind eye.
-=-=-=-=-=-
Stefan T-The only thing that will work if Thailand wants to get back the tourists is bringing things back to normal but for vaccinated people. FFS it's a holiday. It's a very little hassle that's acceptable and there are plenty of other countries to pick from.
-=-=-=-==–=
Toni L-At least a step forward in this Thailands madness game. Is just unbelievable how they are missing the point of this all. After we vaccinated twice, no more u can do! Take away restrictions and let us live. Do it already!
=-=-==-=-
Matt M-We need to learn to live with the corona cold/flu. That's it. Every year there is flu.
=–=-==-=
Arild H-No as didnt work there either
-=-=-=-=-
Dan R-No, because the venue owners and their staff won't have the discipline or the desire to uphold the rules.
-=-=-=-=-=-
Editor's note: We had over a dozen quick "No" answers, showing that the vast majority of our readers feel this plan would never work in Pattaya.
That is all for this week, as usual, we will have another Reader Talkback question early this week. Thank you as always for your insight, it helps us communicate with local authorities and create editorials and opinions. If you didn't get the chance to chime in e-mail us at Pattayanewseditor@gmail.com or post your thoughts in the comments below!