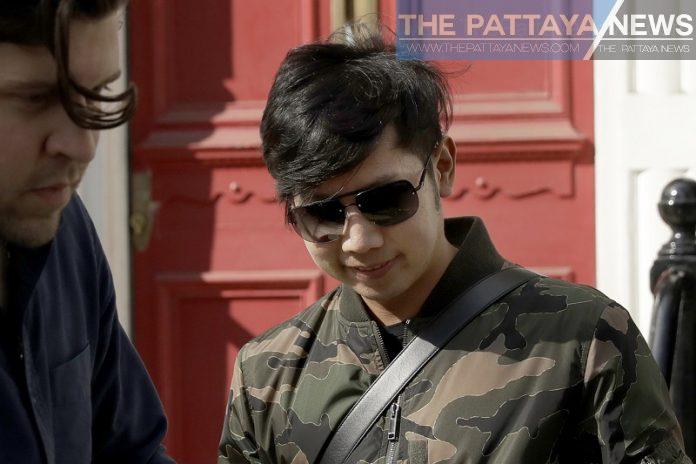 Thailand-
The following is a weekly feature article looking at this same time period LAST year in Pattaya and Thailand news.
This weekly feature takes a look back at news from the same period last year (and sometimes different time windows, such as six months or three months) to see how things have changed, following up on the progression of stories, as well as look at potentially broken promises or things that didn't take place as promised in Pattaya and Thailand.
As we publish dozens of stories a week this is a quick way for people to take a look at what the biggest stories were a year ago, as chosen by our editorial team, and how they impact us today and relate to current news. They are in no particular order of importance, however, are roughly in order of publication.
This week, we cover the second week of October 2020, from Sunday, October 4th, 2020 to Saturday, October 10th, 2020.
1.  Pattaya City works to repair beaches damaged by recent storms
Yes, this is really a headline from one year ago and not the past few weeks. Yes, it is still going on. Yes, the city is still saying they will figure it out.
Pattaya City works to repair beaches damaged after storms, says temporary plan is working as intended
2.  Thai Police announce new Interpol red notice, an arrest warrant for Red Bull heir regarding manslaughter charges over the hit-and-run death of a police officer on September 3, 2012
One year later, and police have still not caught him. Our regular readers are likely not surprised about this outcome either.
New Interpol Red Notice for arrest of fugitive Red Bull heir officially issued, assistant national police commissioner announces today
3.  Six students were injured after being allegedly attacked by stray dogs in Chonburi
This article drew a lot of attention to stray dogs in the area whose population has significantly increased since the Covid-19 lockdowns and lack of tourists in March of 2020. The population remains high locally, however, there has not been any recent news of any incidents locally with aggressive dogs. A plan to continue to sterilize, vaccinate, spay and neuter stray animals continue.
A second attack took place only a day later, also making a lot of media attention.
Six students injured after reportedly being attacked by two stray dogs trespassing at their school in Chonburi
Four-year-old girl attacked by stray dog in Pattaya area, second Chonburi attack this week, officials investigating
4. Student returns 50,000 baht in cash to owner of car after finding the money left behind in vehicle
It's not always bad news, a nice reminder there are honest people here in Pattaya.
Student returns 50,000 baht in cash to owner of car after finding the money left behind in vehicle
That is all for this week, it was a fairly quiet week last year in Thailand news.