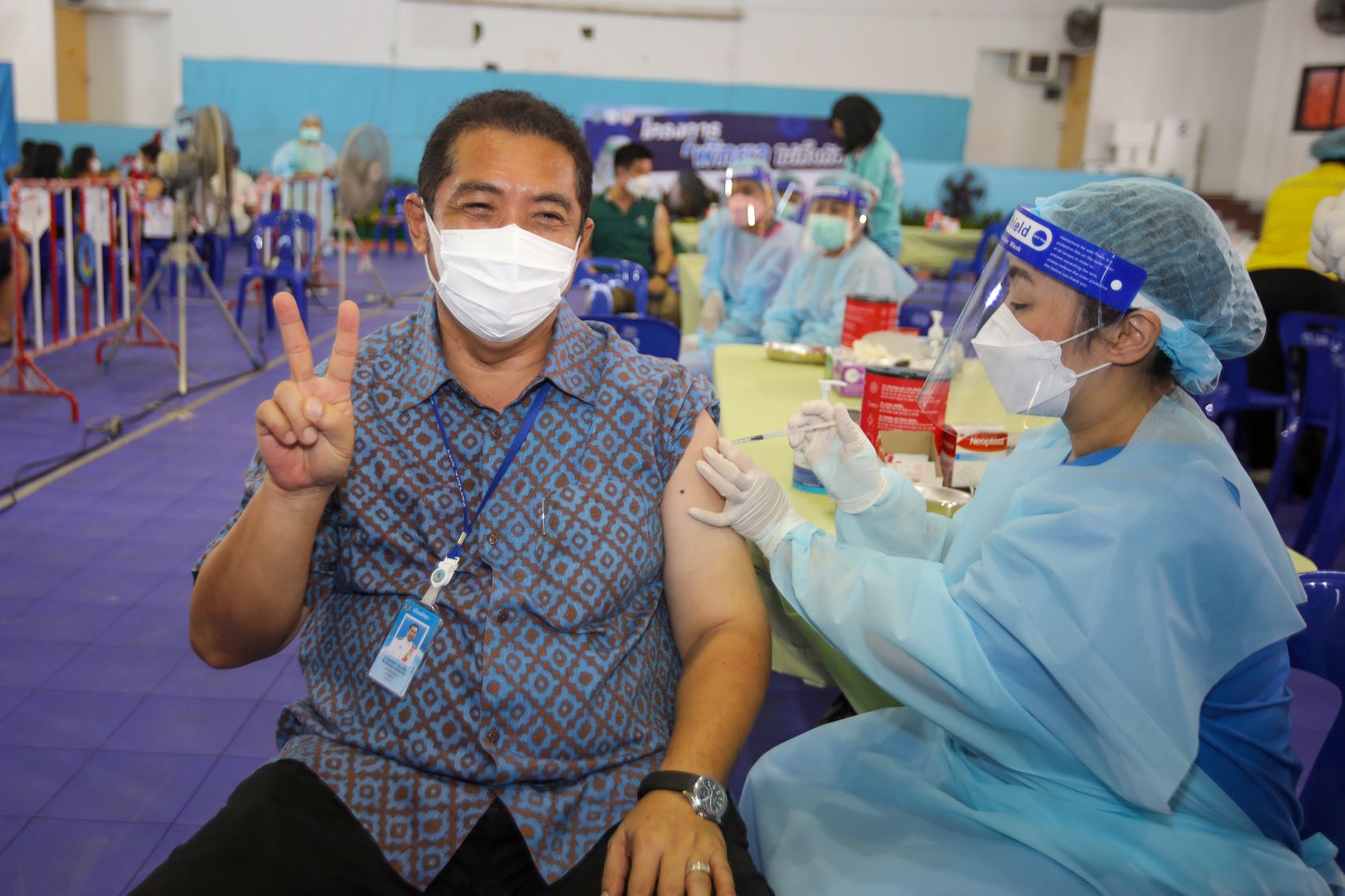 Pattaya –
The Pattaya City Mayor and Pattaya residents got their third dose of the AstraZeneca Covid-19 vaccine shot as a booster.
The vaccination campaign yesterday (October 7th) was at the Pattaya City 2 School in Pattaya City.
The campaign today was for the third dose of a Covid-19 vaccine shot using the AstraZeneca Covid-19 vaccine booster. Some of those attending also were getting a second vaccine from Sinopharm.
The Pattaya City Mayor Sonthaya Khunplome told Pattaya News reporters, "I have already received two doses of Sinovac Vaccine before, however, this was early in the year and as we are preparing to open for vaccinated foreign tourists I wanted to increase my personal protection and be an example for the community, showing that our vaccines are safe and effective."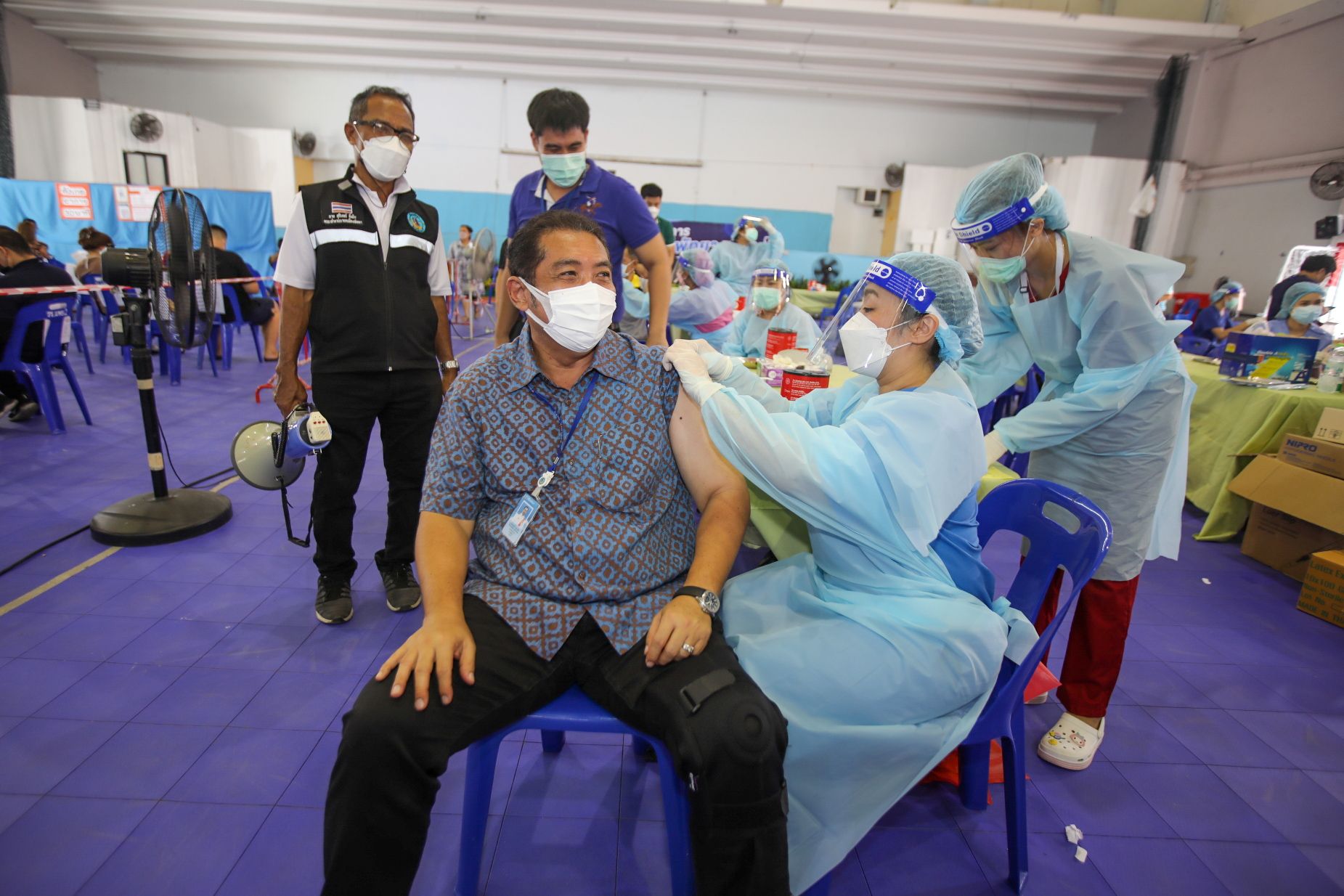 "I inspected the vaccination campaign as well to ensure it was going smoothly first and then got the third dose booster for myself." The mayor continued.
"We are trying to vaccinate residents as fast as possible to reach our current goal of 80 percent of the population of Pattaya and Banglamung vaccinated with at least a second dose of Covid-19, and a third dose for the elderly, vulnerable, and early adopters of the vaccine." The mayor added.
"We are trying to get Pattaya city clear of Covid -19 prior to our plans to reopen and have increased community testing recently. We have to keep up our testing and vaccination campaign to drive the city, tourism, and the economy. We are getting ready for the November 1st planned opening to vaccinated foreign tourists without a strict quarantine. We are on pace to hit 80% of our local population (based on housing registration and permanent residents) fully vaccinated by this date and we will be ready to open." The mayor concluded.
Reference article:
Almost half of the residents on Koh Larn, one of Pattaya's biggest tourist attractions, are officially now getting a third Covid-19 vaccine shot as a booster. The island is being targeted by Chonburi officials to be what they call a 'BLUE Village for tourists' with zero Covid-19.
Third dose of Covid-19 vaccine boosters for Koh Larn residents has started, island to become a "BLUE" zone for tourists
=-=-=-=-=-=-=-=-=-=-=-=-=-=–=–=–=–==-