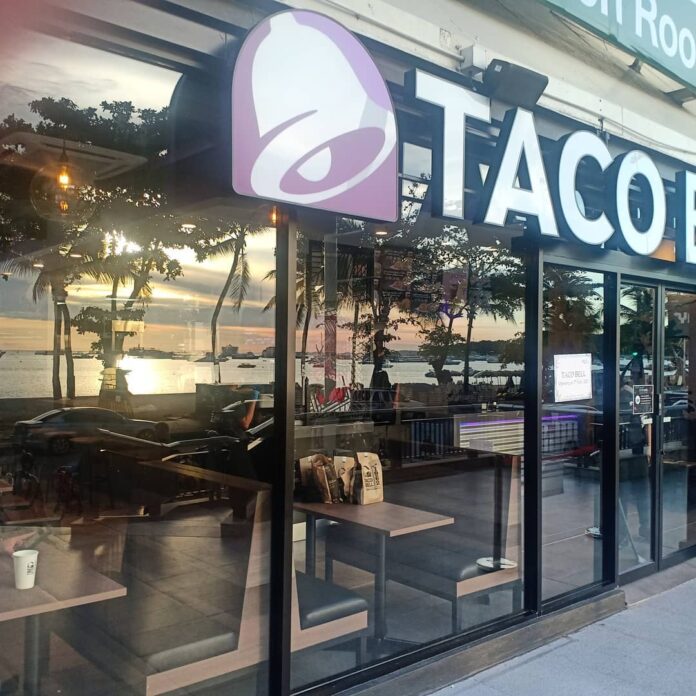 The following is a press release from Taco Bell. Their thoughts and statements are their own.
Bangkok, Thailand October 4, 2021 – National Taco Day is a day where taco lovers across the world come together and celebrate their love for tacos. To celebrate this special day on Oct 4, Taco Bell Thailand, the Californian quick-service restaurant chain will start releasing its first collection of creative NFTaco digital art. Customers will also be able to get a free taco during this campaign, which shall run from Oct 4, 2021, to Oct 26, 2021. National Taco Day celebrations will take place in more than 24 markets across the globe at participating restaurants.
Taco Bell always strives to be at the digital forefront and Taco Bell Thailand is excited to participate in the NFT (Non-Fungible Token) conversation online. Inspired by NFTs, Taco Bell has created a series of unique artworks, putting tacos front and centre in them. Taco Bell's NFTacos are exclusive with a limited amount available. Each person will get a unique digital artwork – so no two pieces of artwork will be the same. The brand is also collaborating with local artists who will design their own NFTaco digital works of art for taco fans.
Mr. Chalermchai Mahagitsiri, President and CEO of TTA and Director of Siam Taco Co., Ltd., said "We are introducing Taco Bell brand as one of the world's most inspiring digital lifestyle brands in Thailand. Using the visual nature of NFTaco will help consumers get familiarized with Taco Bell's famous tacos and drive awareness around them."
It is easy for consumers to enjoy collecting the NF-Taco and their free taco from Taco Bell:
Add @tacobellthai to their LINE account
Type TACO or the taco emoji  to receive a unique and exclusive NFTaco
Automatically, get a free taco coupon which can be redeemed at any Taco Bell restaurant in Thailand every Taco Tuesday, subject to terms and conditions.
Start collecting Taco Bell's NFTaco today and find your nearest Taco Bell restaurant here to redeem.
For more information about Taco Bell Thailand, visit our website. You can also stay up to date on all things Taco Bell by following us on Facebook and Instagram. For offer details and T&Cs please visit https://tacobell.co.th.
###
About Taco Bell
Taco Bell Corp., a subsidiary of Yum! Brands, Inc., is a world-famous Mexican-inspired restaurant chain serving customizable tacos, burritos and other specialties with bold flavors, quality ingredients, breakthrough value, and best-in-class customer service to over 42 million customers weekly across the globe. Taco Bell operates over 7000 restaurants in more than 30 markets including the United States, with the expansion continuing across the globe.