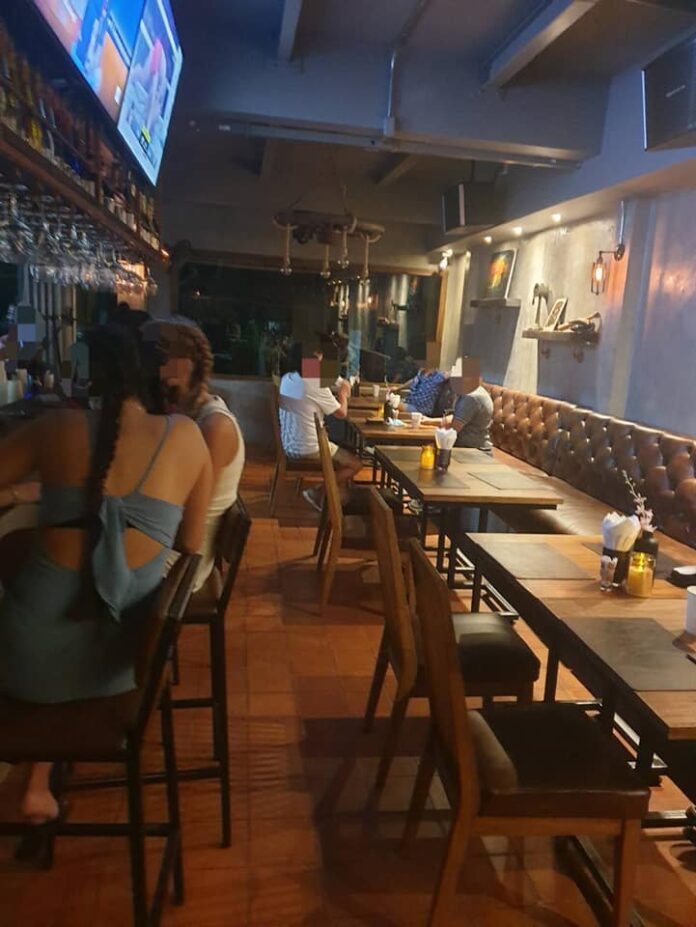 Bangkok, Thailand-
Representatives from the Center for Covid-19 Situation Administration (CCSA) have stated that even as Thailand eases some restrictions effective today, October 1st, around Covid-19 that they plan to take another look in close to two weeks.
First, if you have not been following, here are the eased restrictions as of today in Chonburi, home of Pattaya.
Although of great relief to both customers and employees of venues like gyms, spas, and cinemas, Pattaya's so-called "bread and butter" entertainment and nightlife industry remains shuttered, closing in on six months straight as of October 10th. Indeed, the city is still under a 10:00 PM to 4:00 AM curfew to "discourage" parties and gatherings.
Additionally, alcohol remains banned at restaurants locally, for the same amount of time, and the recent relaxing of Phuket for Sandbox tourists has irked many business owners who normally depend on the extra profit and margin from alcohol to make significant revenue. The Thai Restaurant Association has been pushing for some time now to lift the ban on alcohol in restaurants, but the CCSA has held off, citing low vaccination levels and concerns about people treating restaurants as bars or bars pretending to be restaurants.
Pattaya (and Sattahip) is planned to open to foreign vaccinated tourists in November if the current plan proceeds forward (although it is important to note it is not yet final.) This of course has begun to drive renewed pressure from the entertainment, restaurant, and alcohol industry to allow their venues to open in time for foreign tourists, let alone domestic tourists. Many Pattaya business owners have been approaching city hall and the Mayor's office according to city house representatives, presenting plans and ideas for opening and sets of rules they claim they would follow. However, the ultimate decision on opening Pattaya's nightlife and entertainment industry rests with the CCSA and not with local or even regional leaders.
Indeed, domestic tourism has already begun to increase nearly every weekend as you can see from this article here. This is only further making local business owners continue to plead with the powers that can be for any chance to open, even if the rules are extremely strict.
Pattaya is also planning a series of major events from November which will be bringing even more domestic tourists to the city-and if entertainment owners are not allowed to open their venues under any set of rules will cost them even more money after, combined, close to a year of closures. (Last year, entertainment venues were closed almost four months, this year they were closed for all of January and now for six months straight. This has been with, according to multiple business owners, little to no financial aid or support for the mandated no-opt-out closures.)
It remains to be seen and is not guaranteed if the CCSA will allow entertainment venues, even perhaps just alcohol at restaurants or open-air bars, allowed when the city "opens" in November. The CCSA has continually shown to be overly cautious around alcohol-related gatherings and has on several occasions placed the blame on super-spreader events, whether warranted or not, on the nightlife industry. Additionally, at about 27% percent nationally double vaccinated as of today, October 1st, the country has a long way to go. However, Pattaya proper is around 70% and the Mayor says will be at 80% by the time the city reopens. Bangkok, where a majority of the domestic tourists come from, is expected to be not far behind.
That being said, based on comments on social media, many regular foreign Pattaya tourists, although pleased that they could wander anywhere in the city and not be stuck in a hotel, would find it unacceptable if the nightlife and entertainment industry was shuttered by mandate and would not plan on returning until it was allowed to resume. Many domestic Thai tourists, however, are not very bothered with the nightlife scene but would prefer alcohol to be legal at restaurants once more.
We will see if the CCSA lifts any further restrictions in the middle of the month, although many are not expecting any major changes until November. It's also important to remember the Emergency Decree is scheduled to run until the end of November and things could always change if cases increased, even though hospital capacity has been much better over the past few weeks. As for most of our readers, we think they would accept at least a first step of lifting the curfew and allowing alcohol at restaurants.
As always, we will keep you updated right here at TPN media. Thank you for supporting local news media.
P.S. Open or not, Wednesday, October 20th, is the end of Buddhist Lent as the past several years will be a "dry" day overall. Be prepared. This includes store-bought sales.