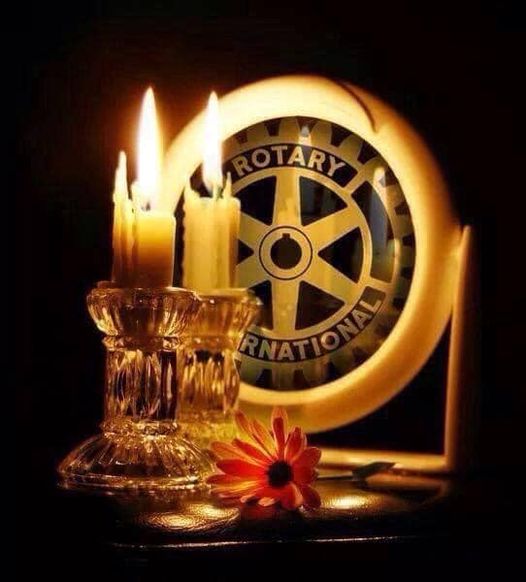 Pattaya, Thailand-
At the regular meeting of the Rotary Club of Pattaya, the oldest club in Pattaya which was founded in 1972, on Monday, the 27th of September 2021 at the five-star Royal Cliff Beach Hotel, the club had the honor to welcome Assistant District Governor Khun Somwang Pipatsvead, a member of the Rotary Club of Sriracha.
Many Thai Rotarians from other clubs also attended the meeting that saw a very limited attendance of club members due to ongoing precautions and concerns with the Covid-19 pandemic. Additionally, a limit of 25 members and guests was in place, consistent with Chonburi Covid-19 disease control orders. All attending passed temperature checks used check-in procedures and took other precautions to ensure they were doing their part to stop the spread of Covid-19.
A past president of our club and a Rotarian for more than 30 years, Gerard Porcon also attended the meeting with his wife Manita Porcon, who is also a former Rotarian and announced that he was impressed with the club and would rejoin, the club president expressed his delight with this announcement and told the meeting that past president Gerard was the builder of the Peace Monument and a very active former leader in our club.
Club President Niels Colov explained to the Assistant District Governor that the Rotary Club of Pattaya, despite the obstacles of the Covid-19 pandemic, still was active in providing community service projects to Pattaya, including donating protective equipment to health workers at the Pattaya City Hospital recently which you can read more about by clicking right here. A photo of the recent event is below.
Additionally, the Rotary Club of Pattaya has provided food handouts to people in need, collected and distributed second-hand clothes and toys to people living in slum areas, joined beach clean-ups, supported small local shops, and organized a Peace Painting contest among students in Pattaya schools, as well as organizing a big Peace Painting Exhibition at the Central Festival Shopping Mall.
You can read all about the Peace Painting contest and exhibition that we previously covered here at TPN media by clicking right here. A video tour of the prior event is below.
A language education project for young Thai people in the hospitality industry of Pattaya was discussed and brainstormed among the members and a sister club alliance with the Rotary Club of Koh Chang was announced. A minute's silence was observed of the passing of long-time Rotarian and Past President Praphan Tinnarong. A photo from his funeral ceremony in Bangkok, followed by a photo of Khun Praphan, is below. The Rotary Club of Pattaya hopes he rests in peace and gives their full condolences to his friends and family.
The Assistant District Governor left the meeting confident that the Rotary Club of Pattaya was still going strong and ready for a successful future. A photo of those attending this week's meeting is below.
The Rotary Club of Pattaya has been serving Pattaya since 1972 and is in district 3340 of the Rotary organization. The club includes both Thai and Foreign members and holds meetings and events in both English and Thai. They meet bi-weekly at the Royal Cliff hotel every other Monday.
For more information on the Rotary Club of Pattaya, 
please click here. This is a link to the club's fairly new website and detailed information for those interested!
In their own words here is a brief overview of what Rotary does for the community:
Rotary is a global network of 1.2 million neighbors, friends, leaders, and problem-solvers who see a world where people unite and take action to create lasting change – across the globe, in our communities, and in ourselves.
The club has its regular meetings on Mondays twice a month at the 5-star Royal Cliff Beach Resort in Pattaya at 19.00 pm. (Fellowship starts at 18.30 pm). Guests are welcome if you wish to hear how you can help out in the local community or inquire about joining the Rotary Club of Pattaya. Due to Covid-19, the numbers of people attending are still limited, so making reservations in advance is suggested at this time. Contact person: President Niels Colov: 08-9911-1199