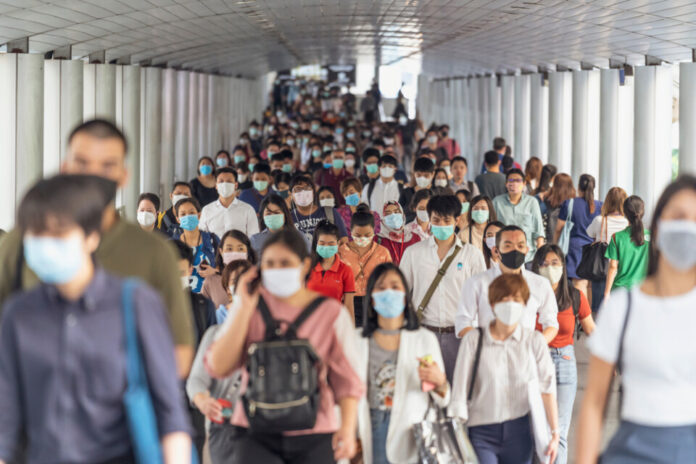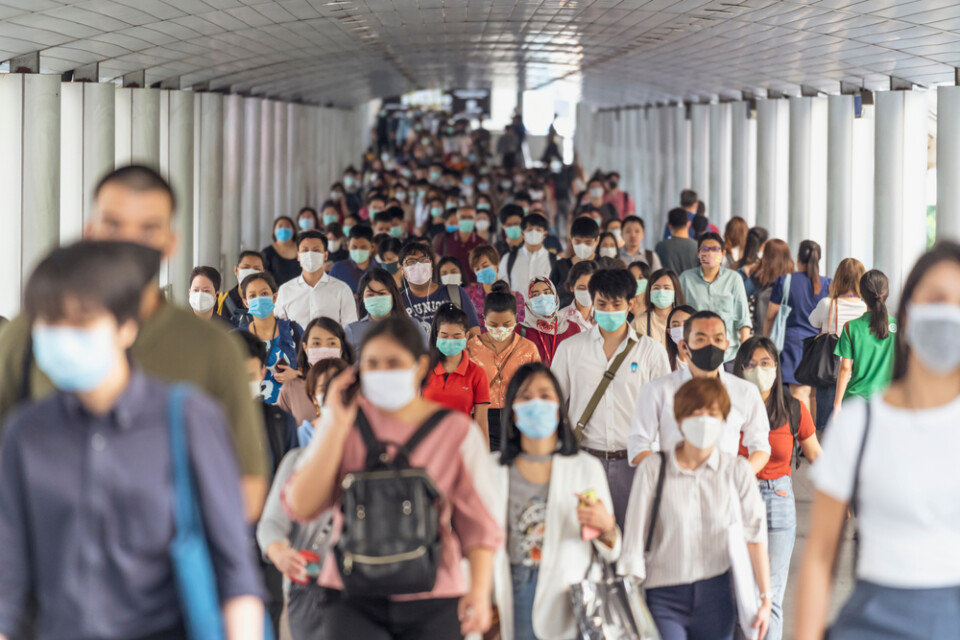 National –
A sub-panel meeting of the Center for Covid-19 Situation Administration (CCSA) has agreed to a proposal to extend the Emergency Decree for another two months, as well as postponing the country's reopening plan of five areas, including Pattaya, to vaccinated foreign tourists without strict quarantine to November 1st.
This proposal will now go to an all-hands-on-deck meeting chaired by Prime Minister Prayut Chan O'Cha on Monday, September 27th. If approved, which is likely, it will then go to the Thai Cabinet for final approval on Tuesday, September 28th after which, if given the green light, will then go into the Royal Gazette as official.
The meeting which was chaired by Nattapon Nakphanich, secretary-general of the National Security Council (NSC), proposed the extension of the Emergency Decree to cover October and November to control the domestic spread of Covid-19 at the general meeting of the CCSA next Monday, September 27th.
This comes after the Thai Cabinet passed a draft amendment of Communicable Disease Laws that will, eventually, replace the Emergency Decree which is meant for natural disasters, war, terrorism, or similar events. However, the draft amendment must receive Parliament approval, which is unlikely to take place until at least November, thus for now the Emergency Decree will continue.
The Communicable Disease Act amendments have at this time, controversially, given permission for health authorities with the Ministry of Public Health to implement lockdowns, curfews, and widespread business sector closures if they deem there is a "serious health emergency" which has driven concern from government opposition over the past several days. This amendment will, as a result, be taken to the Parliamentary floor for a vote and possible changes.
Meanwhile, the postponement to welcome fully vaccinated tourists without quarantine in five pilot areas, namely Bangkok, Pattaya, Chiang Mai, Hua Hin, and Cha-am, would be introduced at the full CCSA meeting on Monday for further consideration. The sub-panel meeting had also agreed to readjust the reopening plan from October 1st to November 1st. However, as with all other measures, this will need final approval. The reason for the proposed postponement, according to Nattapon, is that CCSA officials feel another month to give more time for a widespread vaccination plan to accelerate and implement second jabs in areas proposed to open, especially Bangkok, is needed before opening wider to tourists.
However, the Department of Disease Control also proposed this afternoon to change a current widely criticized fourteen-day quarantine to seven days, which will also go before the CCSA on Monday's meeting.
Despite the Emergency Decree extension proposal, the sub-panel committee also proposed more easing of Covid-19 restrictions, including the opening of museums, sports fields, tutoring institutions, spas, cinemas, and allowing live music at restaurants nationwide during the decree implementation. They did not, however, discuss entertainment venues or bars or allowing alcohol at restaurants as the full CCSA meeting has previously said this would be discussed at the all-hands-on-deck meeting on how to safely reopen them. The bar sector is not expected to be given the green light at the start of October.
There have been mixed reports on if curfew will change, although it appears that overall the curfew will stay in place in "dark red zones", perhaps with a slight adjustment to hours. The unpopular curfew has been in place for over two months in dark-red provinces, including Chonburi and Bangkok, from 9:00 P.M. to 4:00 A.M. Government officials have stated the curfew has been instrumental in stopping illegal social gatherings, parties, illegal bars, and similar activities from happening at night, which the CCSA classifies as the highest-risk activity to spreading Covid-19.
Finally, there was also no immediate discussion or plans to change zone coding status, although this may change at Monday's meeting.
All proposals would be introduced to the CCSA meeting, chaired by Prime Minister Prayut Chan-O'Cha, this coming Monday. TPN media will monitor the meeting closely and give a full report of all decisions made.
-=-=-=-=-=-=-=-=-=-=-=-=-=-=–=–=–=–==-
Follow us on Facebook,
Join us on LINE for breaking alerts!