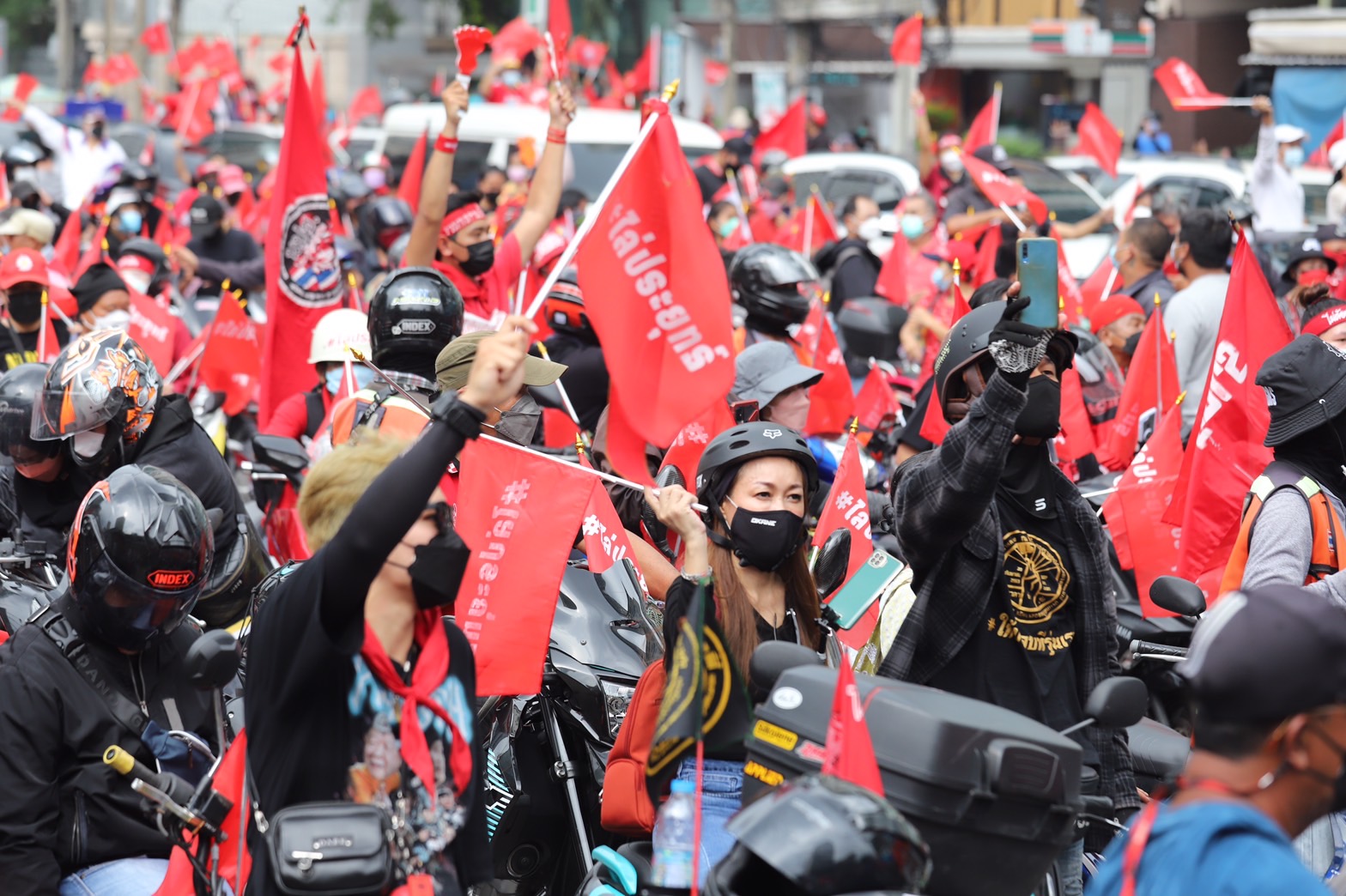 Bangkok –
A large number of pro-democracy protesters gathered at the Asoke Intersection in Bangkok yesterday afternoon, September 19th, for a carmob protest organized by former red-shirt leader Nattawut Saikua and political activist Sombat Bunngam-anong or "Bo Ko Lai Jut".
September 19th marked 15 years of the 2006 coup that toppled former Prime Minister Thaksin Shinawatra. The protest, titled "Driving into a tank, 19 September", was staged as a symbolic expression against the coup that has driven Thailand into a long political rut for more than a decade, according to the protesters.
One of the protest activities that had been a center of public attention was driving a taxi into a mock-up military tank to commemorate Nuamthong Praiwan, a former electric utility employee and a taxi driver, who drove his taxi into a tank in protest after the military coup of 2006. He was later found hanging from a pedestrian bridge to protest the junta. His sacrifices were praised by several democracy activists since.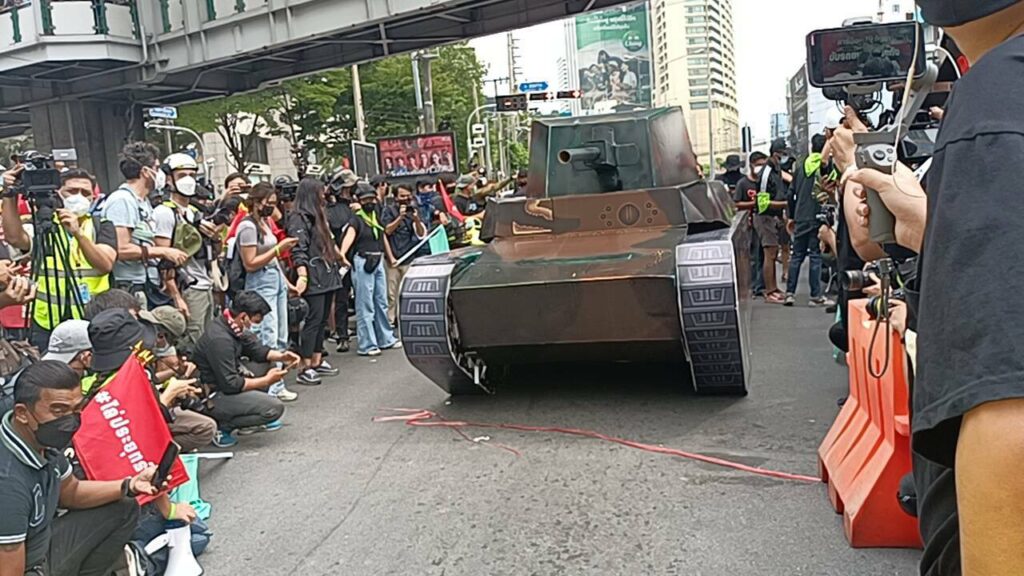 Protest leader Sombat said that two coups, on 19 September 2006 and 22 May 2014, were violent events for Thailand society and have had such a pessimistic effect to young and new generations that they started to think of moving to live in another country.
"We are now seeing unprecedented demands from young people. The two coups in the past can be seen as a big mistake of the people who cheered for a coup d'état at the time, so we must not repeat that mistake again," Sombat added.
The protest continued to call for Prime Minister Prayut's resignation as they believed that, despite having 250 Prayut-appointed senators, if the people constantly unite and express their intentions and anger towards the government, there would be no General Prayut Chan O'Cha in the next election.
At 3.00 PM., Nattawut announced the march heading to the Democracy Monument as the crowd of protesters and their vehicles filled up the Sukhumvit road.
The protest was mostly peaceful, although heavy rain put an end to most protest activities shortly before the arrival at Democracy Monument. A small, hardline group of protesters continued to form around the monument but torrential rains and sporadic flooding largely forced the protest to a halt. Organizers, however, said it was very successful and delivered the message they wished to drive.
Pattaya also had protests yesterday afternoon, you can read more about these by clicking right here.
-=-=-=-=-=-=-=-=-=-=-=-=-=-=–=–=–=–==-
Follow us on Facebook,
Join us on LINE for breaking alerts!