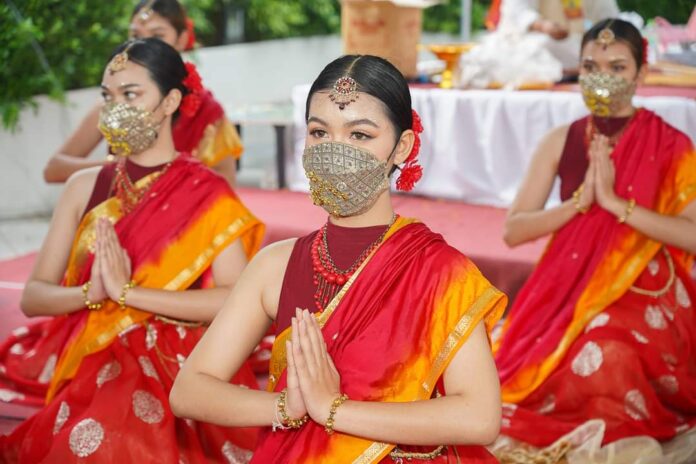 The following is a press release. Their statements and opinions are their own.
Rangsit University hosted 3nd RSU International Ganesh Festival on 10-12 September 2021 at Rangsit University Campus Building 6 (Students Centre). Shree Ashis Roy Chowdhury joined with his spouse as Chief Guest and represented the Embassy of India. Guru ji Shri Arnab ji joined as Guest of honor at the opening ceremony. Prominent people of Thai and Indian communities in Thailand joined the auspicious occasion. The event was marked with strict Covid-19 precautions and limits on those who attended in-person, with many attending virtually.
The purpose of this grand annual Shree Ganesh Chaturthi (Birthday of Shree Ganesh or Phra Phikanet) festival is to promote historical social and cultural relations between India and Thailand. This year, the festival activities are mainly aimed to pray for the well-being of the people in Thailand and around the world who are facing adversities due to the COVID-19 pandemic.
The festival has been celebrated since the time of King Shivaji Maharaj. It was during India's freedom struggle that Lokmanya Tilak changed Ganesh Chaturthi from a private celebration to a grand public festival where people from all castes of the society can come together, pray, and be united.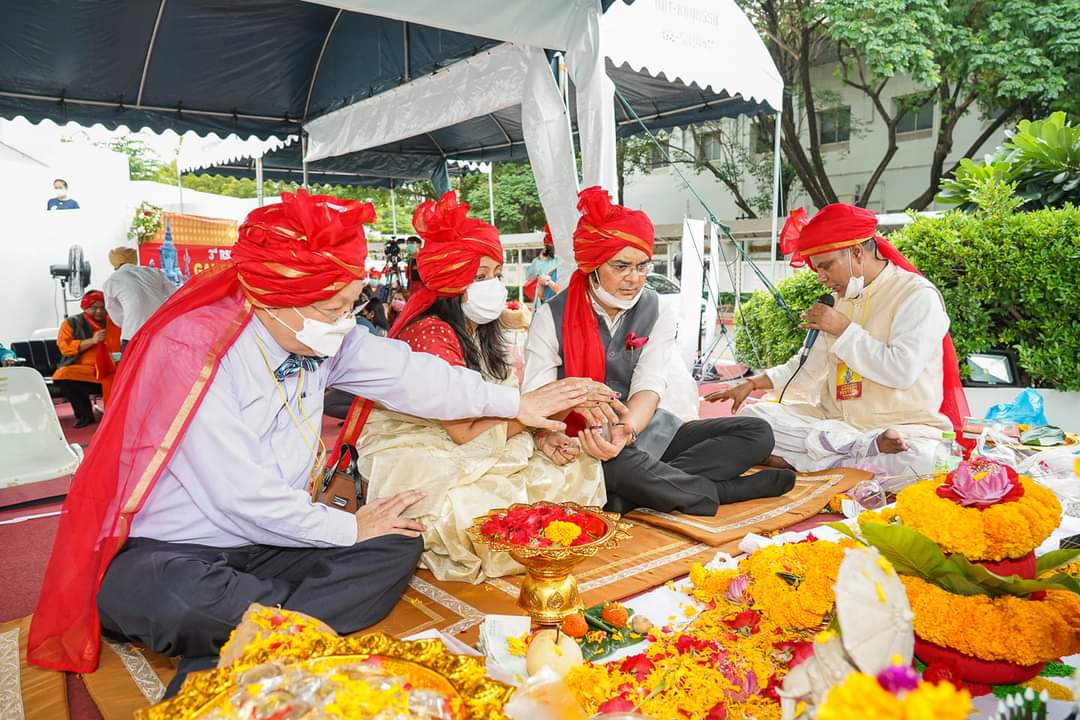 Ganesh Chaturthi is also known as Vinayaka Chaturthi and is one of the important Hindu festivals celebrated across the world with great devotion for Lord Ganesh. This day is celebrated as the birthday of Lord Ganesh, the elephant-headed son of Lord Shiva and Goddess Parvati. Lord Ganesh is the symbol of wisdom, prosperity, and good fortune.
3-day festivities include welcoming lord Ganesh and Sthapna puja, devotional cultural program, opening ceremony, Ganesh amulets, an exhibition on Ashtvinayak, and sewa activities for neighborhood community who are facing adversity due to COVID-19 pandemic. The festival ends with the ceremonial procession and immersion of the Ganesh idol on Sunday, 12th Sep at Wat Phothonbon, Praket in Nonthaburi province.
Thousands of devotees joined the festival activities virtually. The Thai and Indian community generously contributed and provided wholehearted support in making this landmark event a resounding success.
"India and Thailand have had deep-rooted cultural relations for centuries. We believe that Shree Ganesh rituals conducted at Rangsit University will further contribute to the good health, safety, and prosperity for the people in Thailand and around the world. Said, Dr. Mano Laohavanich, Director, Gandhi Institute, Rangsit University, Pathumthani, Thailand".