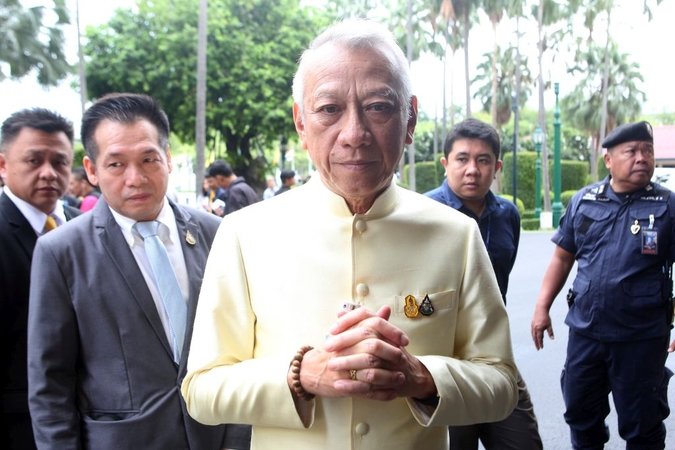 Bangkok, Thailand-
The Minister of Tourism and Sports, Phiphat Ratchakitprakarn, held a meeting with Bangkok Governor Asawin Kwanmuang and relevant Tourism Authority of Thailand officials today, discussing proposals to open Bangkok to vaccinated foreign tourists in October.
First, TPN media wants to stress this is still a proposal and not "set in stone", although is moving forward quickly and is due to be presented to relevant agencies this Friday and next week for further approval. We won't be covering the proposal in detail in this article, however, You can read more about the current proposal by clicking here.
The proposal, aimed for October 1st, also covers Chonburi (Sattahip and Pattaya specifically), Hua Hin, Cha-am, and Chiang Mai. These four will be, according to Minister Phiphat, ready to welcome foreign-vaccinated tourists as part of the One SOP proposal from October 1st. Bangkok, however, has asked for a little more time and appears to have been granted it.
According to a joint press conference by both Phiphat and Asawin this afternoon, Bangkok will need until October 15th to reach 70% vaccinated in all districts of Bangkok. The original plan considered limiting tourists to only certain districts in Bangkok, however, that appears to now be scratched and all districts in Bangkok will be proposed to be open as part of the One SOP measures.
TPN media will closely follow and cover the planned meetings where approval for the proposals and specific details and regulations around the plan are expected to be reviewed this weekend. We stress that right now the One SOP proposal is still only a proposal and not finalized.
In essence, the proposal would be similar to the Phuket Sandbox program, giving foreign-vaccinated tourists freedom of movement, although only in a specific area for fourteen days. There would still be regulations and rules, such as a COE to enter, mandatory insurance, staying at a SHA+ hotel, allowing tracking via mobile applications, and regular Covid-19 testing, but like Phuket, the tourist could go anywhere in the zone and not be tied into specific tour groups or limited "approved" locations. The plan for Bangkok in particular is seen as potentially boosting the business trip sector significantly.
Part of the proposal is also including the new areas as part of a 7×7 program so that after 7 days in a "zone" the visitor could visit another area for their next 7 days and after fourteen days would have freedom of movement in the country, although would still need to follow individual provincial rules and restrictions.