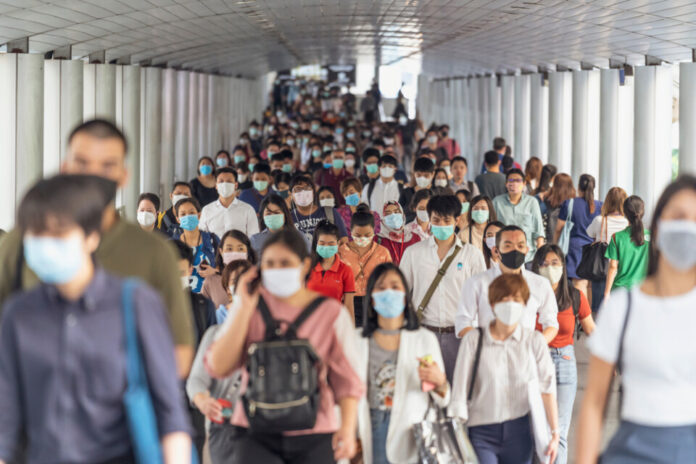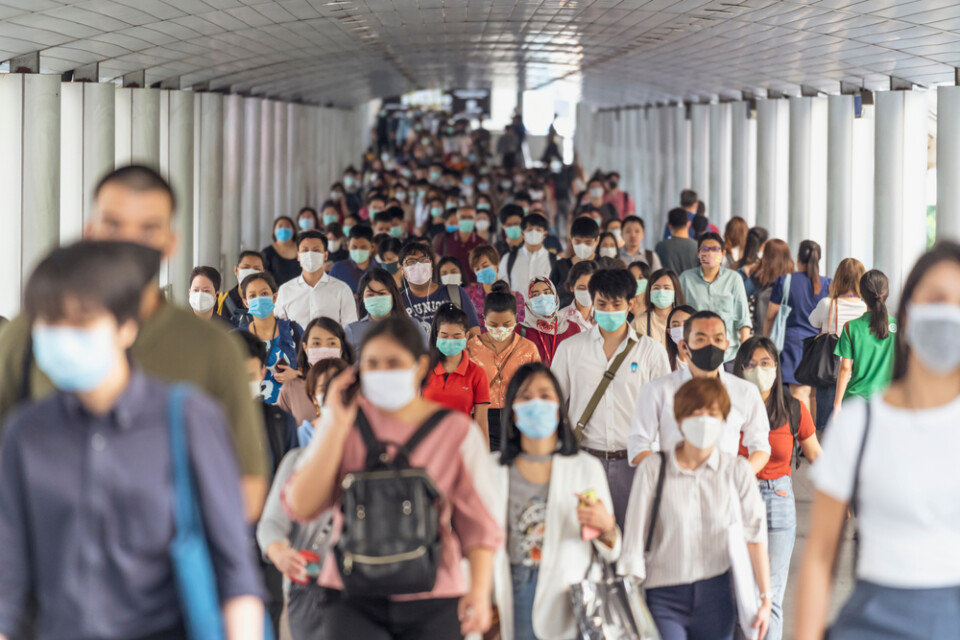 Bangkok –
A smaller CCSA meeting today, September 9th, is planning to propose a reduction of provinces in the Maximum and Strict Controlled Areas or dark-red zone provinces, to the main CCSA meeting, chaired by Prime Minister Prayut Chan-O'Cha, on September 10th, tomorrow.
At this time, the proposal states that all measures and restrictions will remain the same for dark red provinces, including the curfew hours, according to the CCSA, as the number of infections in the areas and the pandemic situation is still concerning. TPN notes, however, that changes often are made between the smaller CCSA panel and the main group and this could happen tomorrow as well.
However, by reducing the number of provinces from dark-red, this would bring more easing and relaxation of measures to those areas affected. For instance, a province not dark red would no longer, under current CCSA guidelines, have a mandatory curfew (it would instead be "suggested"), the possibility of mandatory vaccine proof to be shown for high-risk businesses in the future as currently being proposed, some business sectors would be relaxed that are currently closed in dark red provinces, capacity limits would be eased at some venues, gathering limits are increased, and more.
As of now, there are 29 provinces listed as being in the dark-red zone areas. Some of the restrictions implemented in the provinces have recently been lifted or eased this month, such as allowing dining in at restaurants and opening of shopping malls, massage parlors, hair salons, etc.
However, it is not yet stated by the authorities what provinces or areas are listed to be removed for the dark-red zone. More details might be given after the proposal was introduced to the large CCSA committee for consideration tomorrow.
In response to rumors of the emergency decree being lifted and replaced with communicable disease laws government spokespersons stated that the only item on the agenda for the CCSA meeting tomorrow was the discussion of Covid-19 restrictions. TPN media notes, however, that the question was not truly answered.
Dark red provinces are not just evaluated based on the number of Covid-19 cases, which TPN media would like to add. They are also based on vaccination levels in each province, hospital capacity, the number of patients in ICU in the province, the number of potential clusters that were not under control, and several other factors.
That being said, Chonburi province, home of Pattaya, was ranked the province with the second-highest number of Covid-19 cases in the country today, September 9th, and is unfortunately unlikely to be delisted from a dark-red province.
-=-=-=-=-=-=-=-=-=-=-=-=-=-=–=–=–=–==-
Follow us on Facebook,
Join us on LINE for breaking alerts!