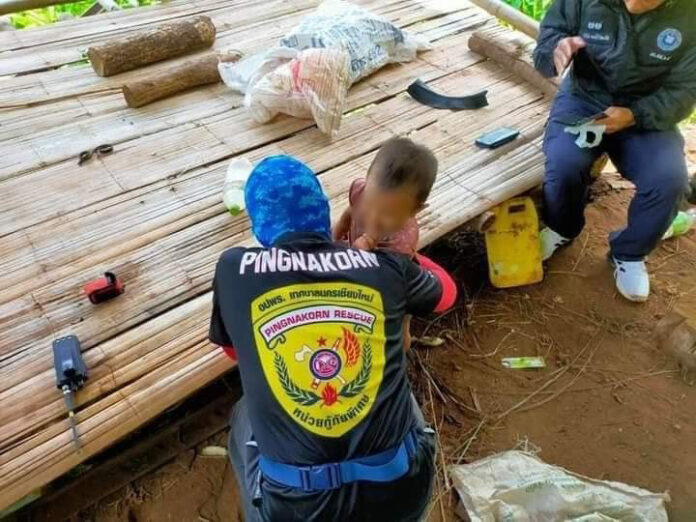 Chiang Mai –
A one-year-old toddler named "Gina" was found alive today, September 8th, after being reportedly abducted from her home in the Mae Taeng District, Chiang Mai on Sunday.
A Myanmar national who had claimed to be a friend of Gina's father confessed to kidnapping her in order to sacrifice her to a local cave's spirit, according to Chiang Mai Police Chief Pichet Jeeranantasin.
The girl had disappeared in front of her place while reportedly playing with her pet on Sunday evening. The search for Gina had been a struggle as the area in question was deserted and dense.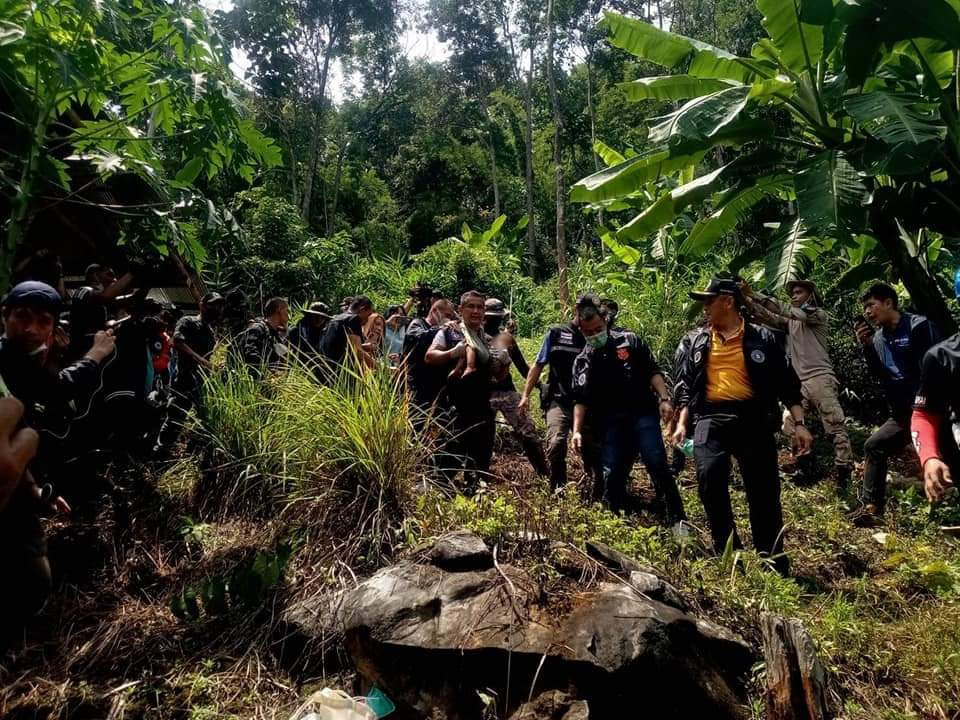 The prime suspect, named Siew, told the Chiang Mai police after hours of interrogation that he abducted her because the spirit that protected the forest in the village told him to take her to the cave front, located three kilometers away from her house. He said that he did not attack and kill her at all. Siew claims to be a shaman according to his statements to the police.
Siew was taken to the scene along with police officials early this morning to locate the area where he reportedly dropped the toddler. However, Chiang Mai police noted that they would take him for further investigation as his statement was not convincing and ambiguous.
As of this afternoon, Gina was reportedly discovered at an abandoned hut in the forest in a safe condition. The officials then fed her with water and milk before rushing her to Mae Taeng Hospital for a check-up.
TPN media will provide any further updates on this story as they come in. Siew remains in custody as of press time.
-=-=-=-=-=-=-=-=-=-=-=-=-=-=–=–=–=–==-
Follow us on Facebook,
Join us on LINE for breaking alerts!