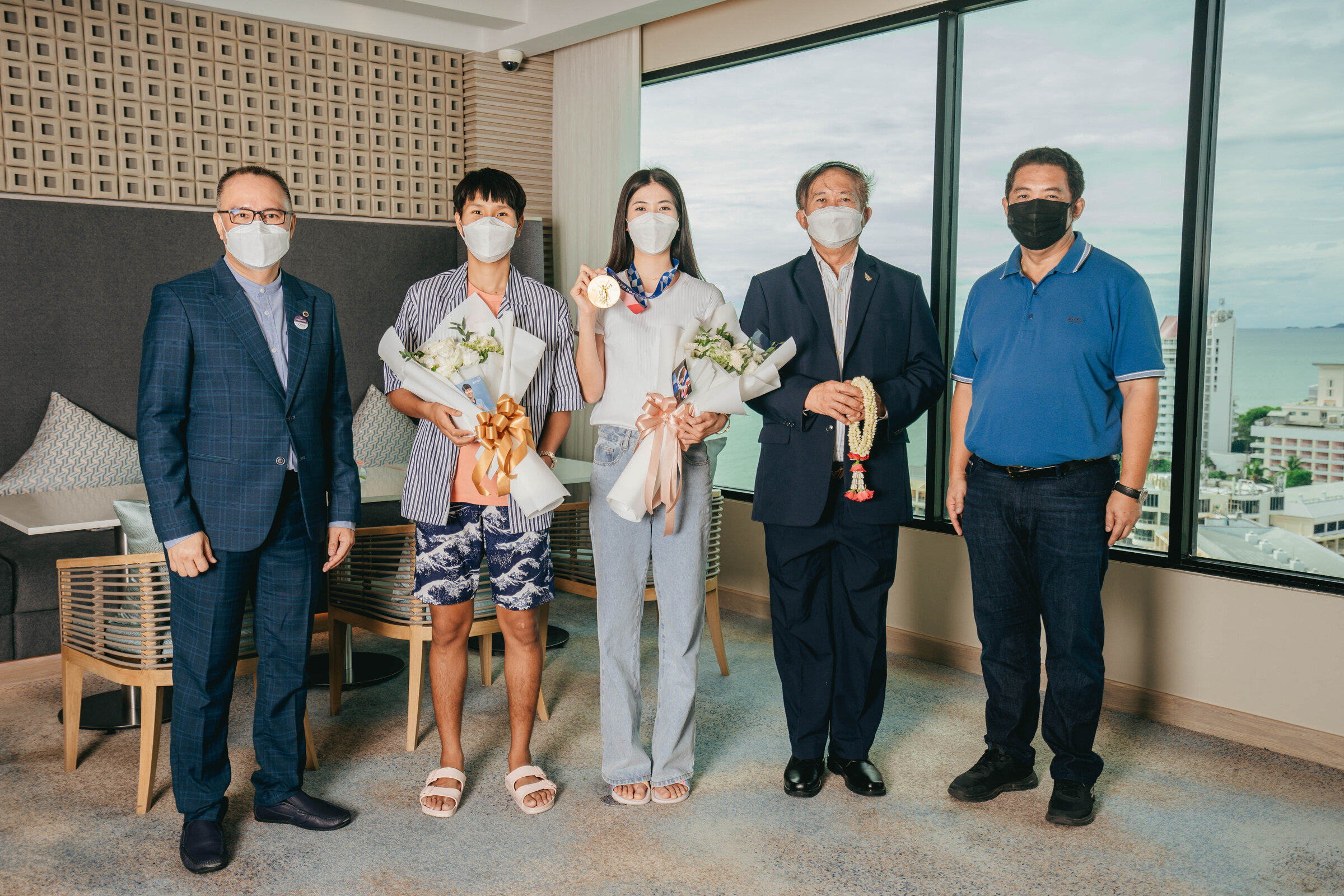 The following is a brief press release from Amari Pattaya. Their thoughts and opinions are their own, although TPN media added some reference material at the bottom of the release.
Sontaya Khunpleum (right) Mayor of Pattaya City and Suphot Prakitjanuruk, Area General Manager, Eastern Thailand, warmly welcomed Panipak Wongpattanakit, Thailand's Taekwondo gold medalist at the Tokyo Olympics, Sirichai Wongpattanakit (2nd right), Panipak's father, Ramnarong Sawekwiharee, Thai Taekwondo athlete and their family on their visit to Amari Pattaya.
The photo from the left is Suphot Prakitjanuruk; Ramnarong Sawekwiharee; Panipak Wongpattanakit; Sirichai Wongpattanakit and Sontaya Khunpleum.
Panipak, known more commonly as "Tennis", her nickname, was visiting Pattaya as part of a tour/holiday with her family over the past weekend. Below is a video from her public Tiktok that has over 1.1 million followers at the Amari in Pattaya!
https://www.tiktok.com/@panipak2540/video/7004378787215346970