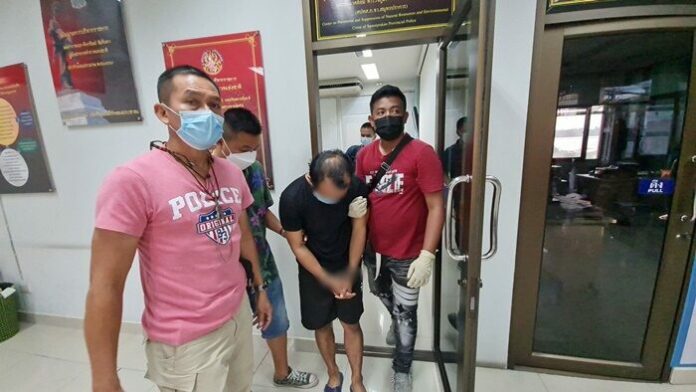 Samut Prakan, Thailand-
A 27-year-old former Pattaya resident that was found deceased in her apartment in Samut Prakan lying naked on her bed under suspicious circumstances, leading to an investigation by Samut Prakan police, has had a break in the case.
This followed several developments, including that the victim, named as Jiraporn, had been positive for Covid-19. However, that was not the cause of her death according to Pol. Col. Piyawut Kaewmanee, Superintendent of the Samut Prakan Provincial Police Office. A completed autopsy result that was revealed early this afternoon, September 5th, revealed that she died of suffocation, and confirmed police suspicions that foul play was involved.
You can read our prior coverage on this case by reading here for the original story or HERE for the update regarding Covid-19.
CCTV revealed that the incident had taken place in the early morning hours of the morning on September 1st, 2021, when a man is seen on camera going to Jiraporn's room at an apartment complex on Srinakarin Road in the Bang Muang sub-district around 1:00 A.M. and leaving about an hour and a half later. The suspect also allegedly took the victim's brand new iPhone.
The body of Jiraporn was found several days later when friends of hers went to check on her. Used condoms found at the scene were used to trace the DNA of the suspect, as well as CCTV footage, according to Col. Piyawut. This was used in conjunction with the autopsy results showing that the victim had died of suffocation. She had been found with dried blood around her mouth, nose, and on her pillow as well as with what appeared to be bruise wounds on her neck, according to Samut Prakan police.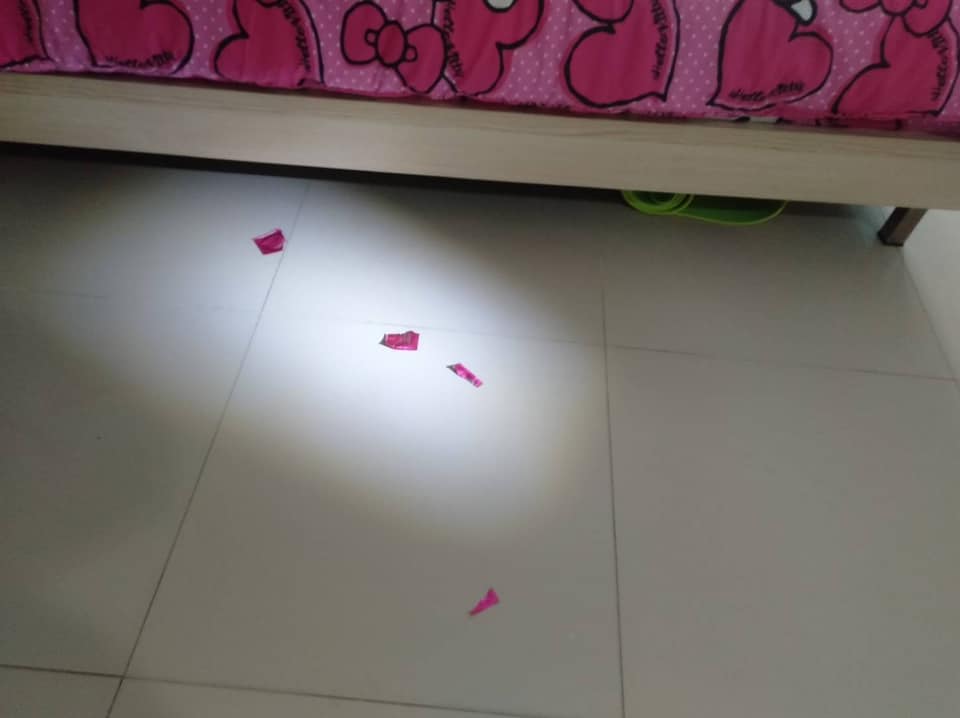 Police issued an arrest warrant early this afternoon for Ekkapoj Khrongyuth, 33, who has had a previous history of criminal incidents according to Col. Piyawut.
The suspect was arrested around 3:30 P.M. at a rental room in the Khlong Luang District, Pathum Thani Province. He reportedly had several photos of the victim, as well as a gold necklace that had been the victims.
Col. Wichit Boonchinwuthikul Deputy Superintendent of Samut Prakan Province conducted an interrogation of Mr. Ekkapoj and stated that he reportedly admitted to the crime.
Ekkapoj, based on statements from Samut Prakan police, claims he had been in a relationship with the deceased for one month and claims the incident happened due to both his usage of drugs, as well as an argument over his relationship with the victim. Additionally, according to Ekkapoj, the victim insulted his sexual performance, leading him to enter a state of rage and causing him to strangle the victim.
He then left the victim's room with several of her valuables, according to the statement given by Ekkapoj to Samut Prakan police.
Col. Wichit cautioned that this was just an initial testimony and that more details would be revealed on Tuesday, September 5th, when Pol Lt. Gen. Amphol Buarabphon, Commander-in-Chief of the 1st Provincial Police, is set to give a press conference with more information. Ekkapoj remains in custody as of press time.
The case captured the attention of Thai social media as the victim, Jiraporn, was well-known in social circles in the Pattaya and Bangkok area, young, and attractive. She was also very active on social media and had a career selling skincare products online with a regular following. TPN media will give any further updates as they are released by law enforcement.
Photo courtesy: Prakan News-Post, associated Thai press