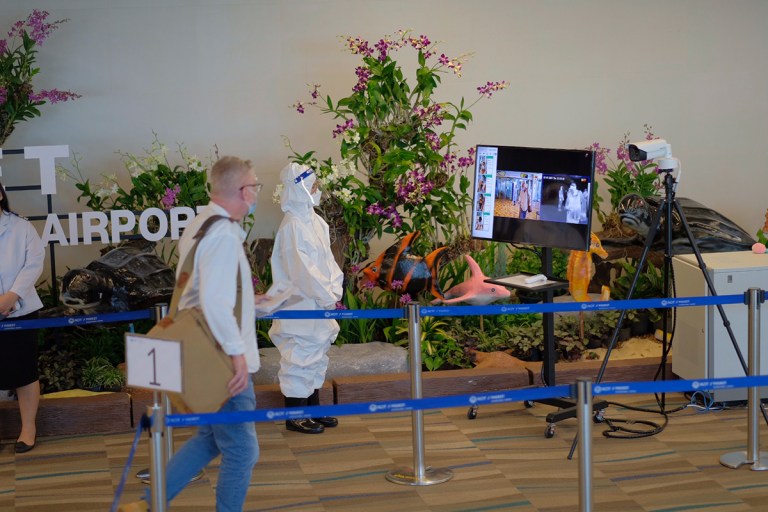 The following is a mail from a reader. His statements, opinions, and thoughts are entirely his own.
Why sandbox for tourists??
You can ask yourself that.
What is the purpose? To play in the sandbox, you must be fully vaccinated and have a negative PCR test before the trip.
Is this not enough?
The infection is now widespread in Thailand. What is the problem you are trying to solve with the sandbox? Is it possible that fully vaccinated foreigners would further aggravate the infection? Absolutely unreasonable! They also come from countries with currently significantly fewer infected and dead.
The tourists are fully vaccinated to 100%, local Thais to 70%. Which group is most at risk of spreading the infection? The answer is simple.
The tourists don't contribute to the spread of infection.
In other words, the sandbox solves no problems, as there is no problem to solve with tourism.
The strategy for the sandbox was developed when Thailand was still low in infection compared to the rest of the world. The situation is now completely reversed.
Flush the sandbox (accommodation in special hotels, insurance, more PCR tests) and do as in Europe, where fully vaccinated people can travel freely.
Who wants to visit Thailand today?
At the moment no one. Thailand is a high-risk country. In addition, most are closed. Compared with Europe, the spread of infection in Thailand is about 10 times higher.
If you look further ahead when the vaccination has reached 70% in the tourist areas, who wants to come and under what conditions?
Mainly those who want to visit family, friends, and those who own a house or apartment in Thailand. These are not interested in paying for accommodation and spending time in hotels. These groups are also long-staying, which thus contributes significantly to the economy. It is difficult to understand that a fully vaccinated person would be less infected by staying in a special hotel instead of living in their own apartment.
Again, the sandbox was developed when Thailand had a low infection and the outside world high. Now it's the convert.
Flush the sandbox and let in fully vaccinated tourists so beach chair renters, restaurant employees, caddies on golf courses, etc. get their jobs back.
Per Forsberg
Sweden
Have an opinion? Email us at Pattayanewseditor@gmail.com