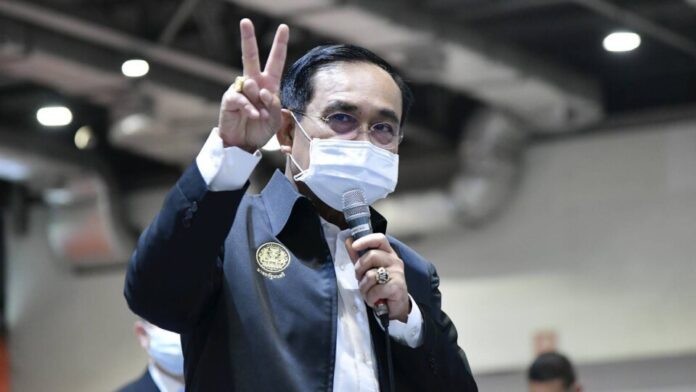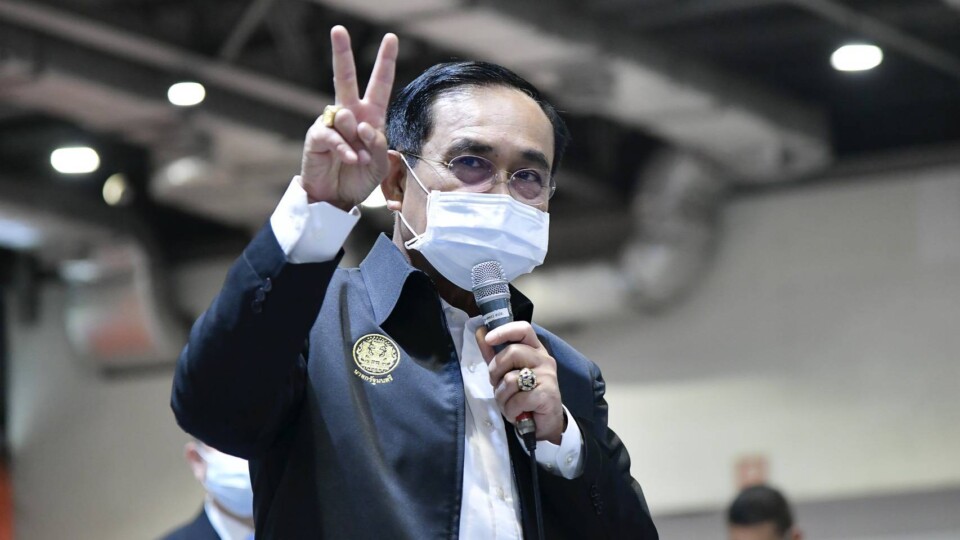 Hello, out there Pattaya News readers!
 The following is our weekly feature in which we take a look at the top developing stories and things to follow over the next week. We are focusing on what is happening for the first week of September, ending September 11th, 2021.
As we publish dozens of stories a week, this allows our readers to get a quick glimpse of the most important stories taking place in Thailand and Pattaya and to monitor and follow for the week ahead, as chosen by our editorial team.
Let's get right into it:
  1.  The Thai Prime Minister has survived his censure debate and a no-confidence vote, what is the next step?
Thai Prime Minister Prayut Chan O'Cha survived a vote of no-confidence (the third censure debate in his term) in which opposition parties officially tried to get him removed from office in Parliament. However, like the prior censure debates, the result was the same-Prayut won the confidence vote by a comfortable margin and he, and his government, remain in power.
This time had not been as guaranteed as others as the vote was primarily driven by what protesters and the opposition see as a mismanaged program around Covid-19 in Thailand, including vaccine rollout and allocation.
However, ultimately, Prayut and five other major ministers targeted, including Public Health Minister Anutin Charnvirakul, won the majority vote, despite plenty of rumors and speculation about behind closed doors dealings, none of it proven fact.
Protesters, and opposition parties, are likely to be extremely displeased with the results. As protesters have already spent the past few weeks with daily, sometimes violent (on both sides) protests, this recent development is nearly certain to drive more protests. What will the next move be? Stay tuned, we are likely to see next week.
Thai Prime Minister survives no-confidence vote as do other targeted government ministers
2. More Covid-19 restrictions to be eased around September 14th?
The Center for Covid-19 Situation Administration (CCSA) in Bangkok officially eased many Covid-19 restrictions as of September 1st, with a promise to review them again around September 14th. This is likely to happen as early as next weekend.
Despite Covid-19 cases remaining high nationally, Thailand has seemed to truly push the vaccination program (at least during the week) into overdrive, hitting a new record of 925,000 doses yesterday, September 3rd. This drive, along with some lowering of cases and easing of hospital pressure, is a major reason the CCSA aims to ease restrictions, especially in 29 "dark red" zones, which includes Bangkok and Chonburi.
What is likely to be eased? It is tough to say, and the crowd favorite of "entertainment" such as bars, nightclubs, and music venues is nearly certain not to be on the agenda. However, it is possible the very unpopular overnight curfew from 9:00 P.M. to 4:00 A.M. is reduced or even lifted, as well as gyms allowed to open. Additionally, it is highly possible the color-coded zones are adjusted as many "dark red" zones have seen a major improvement in both Covid-19 cases and vaccination programs.
Chonburi is, however, unlikely to see any reduction in color-coding, as both Covid-19 cases remain high and vaccination levels fairly low. Stay tuned.
RECAP: Thailand announces 15,942 new cases of Covid -19 and 257 additional deaths
3.  No "Vaccine Passports" to enter restaurants, other "high-risk" establishments required for now…but could that change soon?
For right now, the CCSA has stated they will not enforce a proposed "pilot" program requiring proof of being vaccinated to enter restaurants and other "high-risk" venues as a customer. Additionally, all staff is not being required-yet-to be vaccinated to work.
However, there have already been reports made to TPN about some local businesses choosing to enforce their customers to be vaccinated (which is their choice, legally.).
Could this become mandated soon? The CCSA continues to warn it is a possibility and is likely to give further statements on this soon, possibly next week.  The main reason it appears it has NOT been mandated so far is that supply of vaccines is still not at the level that everyone who wants one can easily get one. However, as Thailand continues to vaccinate over 800,000 people a day during the week and begins to focus on areas outside of Bangkok this could change. Additionally, ex-pats have had increasingly better success getting vaccines (at least in Bangkok and over 60.).
We will likely have an editorial expanding on this in the near future, but it appears to be nearly certain this may become a policy sooner than later, and those who don't, can't, or won't get vaccinated may find themselves left out of basic pleasures like restaurants, massages, and certainly (when they are allowed to open) bars and nightlife.
Analysis/Opinion: HUGE list of questions about vaccine requirements/rules for proposal of easing Covid-19 restrictions in Thailand's max control provinces
That is it for this week! Have a safe week ahead for you and yours!