Bangkok –
Several pro-democracy protesters by multiple groups of activists were gathering around Bangkok yesterday afternoon, August 29th, to attempt to oust Prime Minister Prayut Chan-O'Cha and his government.
The largest one was titled the "Car Mob Call Out" and was held at Kasetsart Tunnel, organized by former red-shirt leader Nattawut Saikua and political activist Sombat Bunngam-anong or "Bo Ko Lai Jut", as a car protest to the destination of Suan Thep Pathum in Pathum Thani province, starting at 2:00 PM.
Previously, the protest leaders reassured that the rally would be done peacefully, without confronting any parties and going anywhere that could lead to potential violence. It was primarily aimed for protesters to express their opinions of the government's poor management of the Covid-19 situation and their desire to demand the Prime Minister's resignation.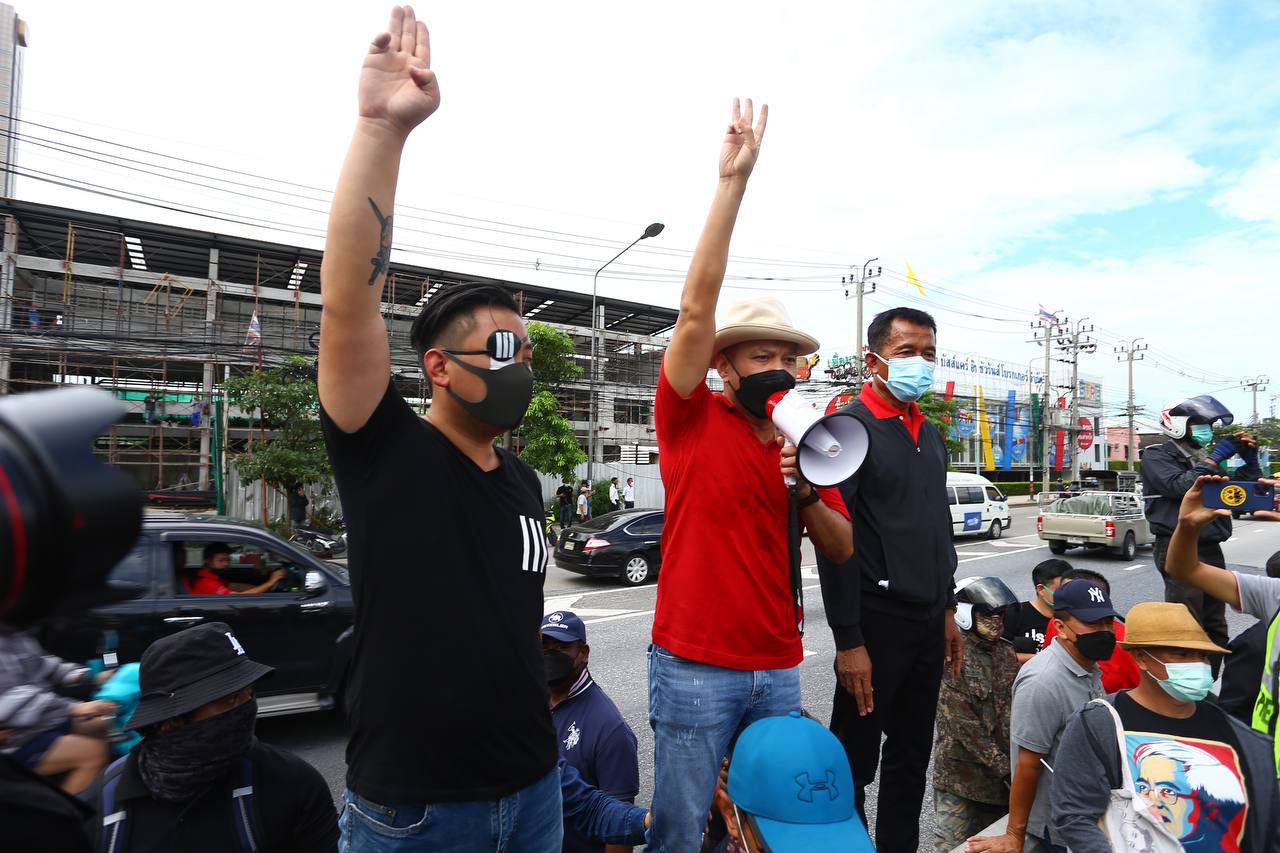 The march with several motorcycles and cars began from the Kasetsart intersection to several destinations at around 2:45 PM. Anti-government speeches and performances were also staged at each stop for local pro-democracy supporters to participate.
Meanwhile, similar car protests were also staged by local pro-democracy groups in other provinces across the country, including Nonthaburi and Chiang Mai.
As of 5:00 PM., some local protesters were gathering and giving speeches near the Pathum Thani Provincial Office to welcome and join the "car mob" protest. The rally arrived at their final destination in Pathum Thani half an hour later, where the protest leaders also announced an upcoming organized demonstration at the Asoke intersection next Thursday, September 2nd.
The protest continued for another hour until protest leader Nattawut called off the gathering at around 6:45 PM. The event was staged and ended peacefully.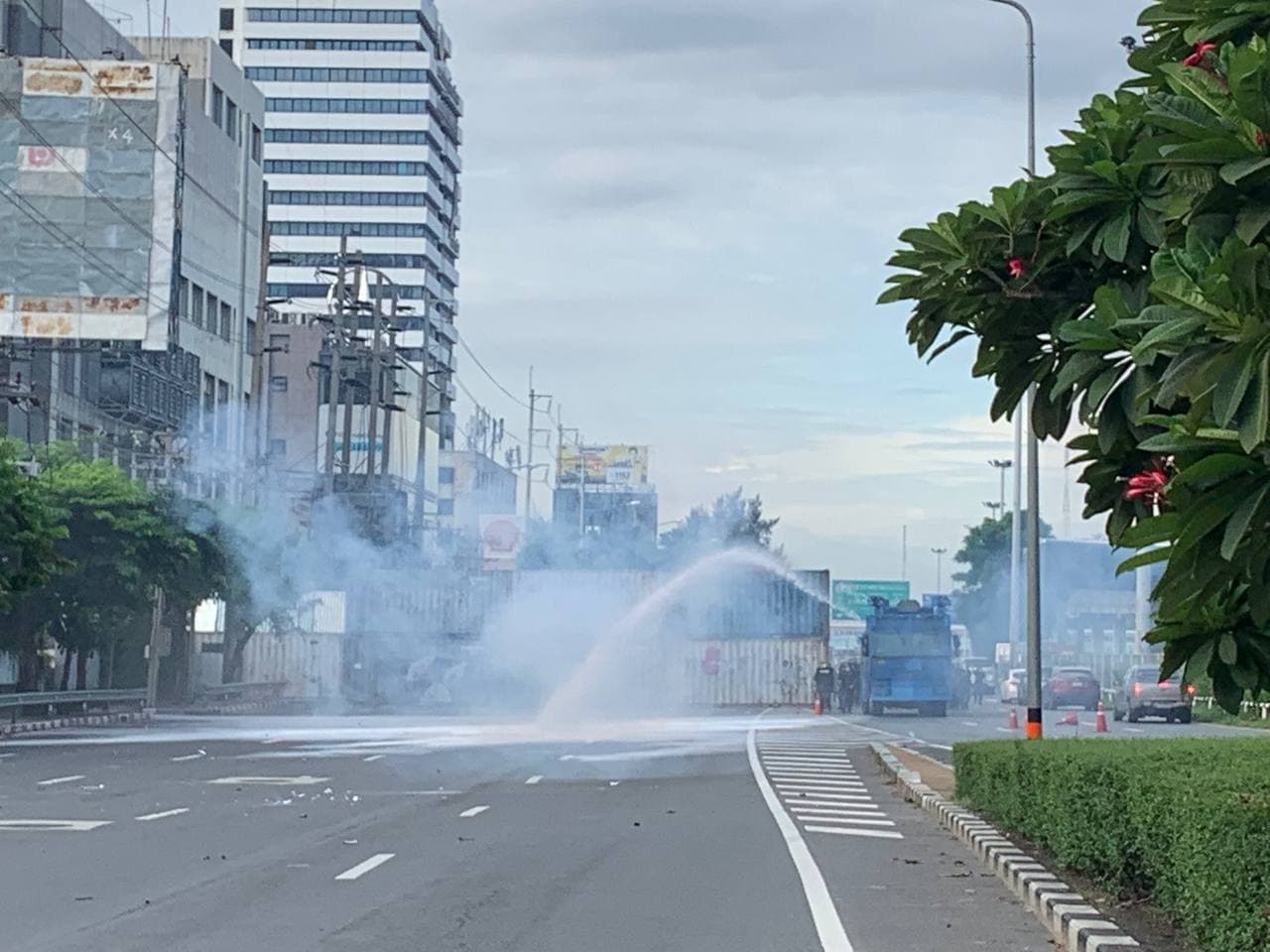 Meanwhile, a hardline protest under the "Thalu Gas" movement was also reportedly gathering and starting throwing handmade explosives at around 4:40 PM. at the flashpoint of Sam Liam Din Daeng junction, where groups of police forces were also approaching to maintain peace and order. This particular group is not associated with other protest groups and is primarily composed of younger, hardline protesters who do not shy away from directly engaging with law enforcement and does not have an overall policy of pure "peaceful" protesting.
As of 5:23 PM., rubber bullets and chemical water cannons with purple dye were fired to mark the protesters. However, the young protesters did not back down and constantly come back to the scene, appearing to throw more handmade bombs, fireworks, and hard objects at the riot police.
The intense confrontation continued at the intersection. More riot police reportedly arrived at the scene since 7:00 PM. to control and arrest the present protesters. The conflict between the two continued until well after a mandatory curfew in place in Bangkok due to Covid-19. The curfew hours currently run from 9:00 P.M. to 4:00 A.M. and were recently extended until at least September 14th.
-=-=-=-=-=-=-=-=-=-=-=-=-=-=–=–=–=–==-
Follow us on Facebook,
Join us on LINE for breaking alerts!