Bangkok –
Highlights:
Protest is planned for 2:00 P.M. Sunday in Bangkok

Bangkok police warn the protest is illegal and protesters face arrest

Protesters are insistent on performing the rally
  The Metropolitan Police Bureau (MPB) warned all potential protesters who planned to participate in a car protest in Bangkok on Sunday that they could be arrested for violating the Emergency Decree and other regulations to prevent the spread of Covid-19 Coronavirus.
Deputy Spokesman Kritsana Pattanacharoen told the Associated Press yesterday, August 27th, that the police were alerted of and had prepared their forces for the upcoming "car mob" rally on Sunday, organized by former red-shirt leader Nattawut Saikua and political activist Sombat Bunngam-anong or "Bo Ko Lai Jut", at the Kasetsart University Intersection Tunnel in the Chatuchak district.
According to Nattawut, the march would begin at 2:00 PM. and would be heading from the Kasetsart Tunnel to Vibhavadi Rangsit road. The rally would feature multiple events related to the pro-democracy movement as well as free speeches and performances that would also be available online. The rally is primarily aimed at protesters expressing their opinions of the government's poor management of the Covid-19 situation and desire that the Thai Prime Minister, Prayut Chan O'Cha, resign with no conditions.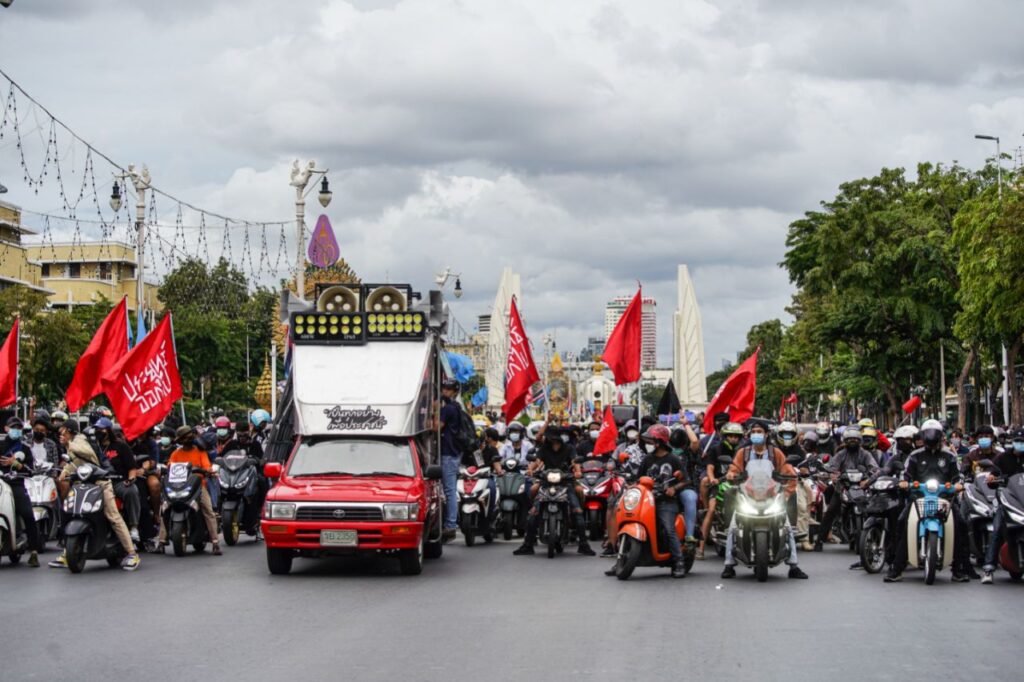 The leaders reassured that the rally would be done peacefully, without confronting any parties and going anywhere that could lead to potential violence.
Despite the fact that the protest has been staged before in the past months, the police insisted that such gatherings were still considered illegal under the implementation of Thailand's Emergency Decree. This decree is, according to police, in place to stop the potential spread of Covid-19. Protesters, however, have continually stated that they believe the decree and strict rules banning rallies and protests are political as protests like a "car mob" contain what they call strict social distancing and protective measures.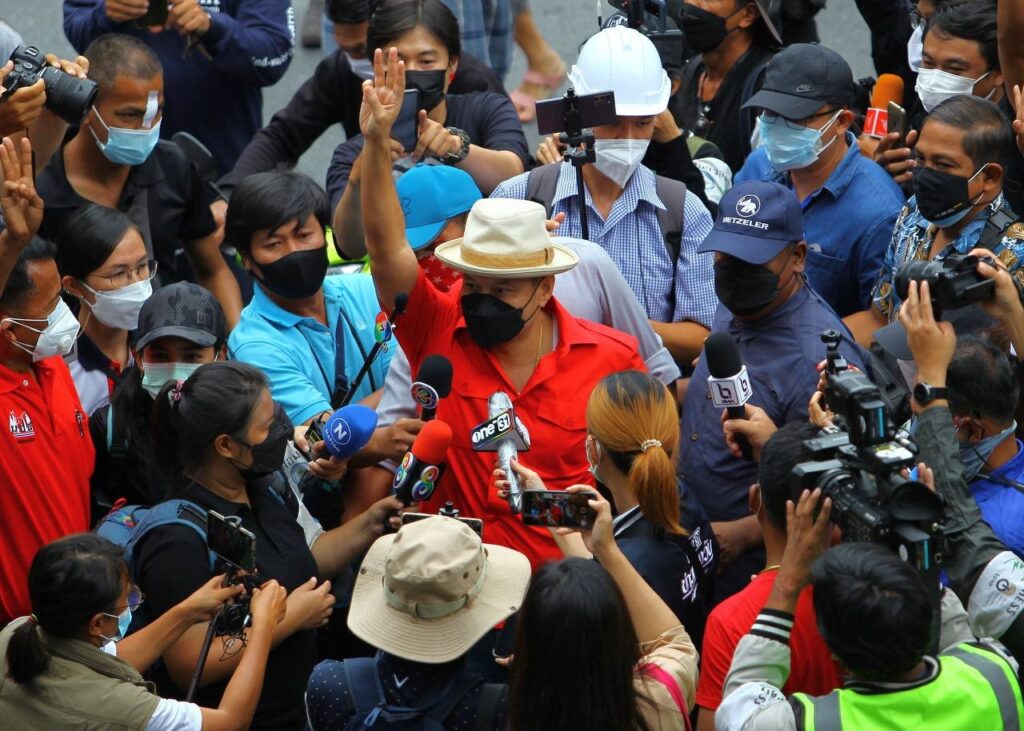 "The authorities will collect evidence to prosecute all people involved in managing the gathering, including protest announcers, sponsors, financial donors, and participants. Cars and vehicles that will be used in the rally are also considered properties used in the violation as well. Images of protesters posted in social media will also be important evidence in the prosecution process," Kritsana stated.
According to the recent police record, a total of 154 protest-related cases have been reported so far since July. Of that, about 615 suspects were suspected and 345 have been arrested. A total of 160 protesters were summoned, 21 of them were protest leaders and the other 139 were protesters. Parents of the accused who are juveniles were also summoned under the accusation of the Child Protection Act, the police added.
Police continue to insist the arrests are not political and have nothing to do with obstructing people's views or opinions but only to protect the health of the public from Covid-19.
-=-=-=-=-=-=-=-=-=-=-=-=-=-=–=–=–=–==-
Follow us on Facebook,
Join us on LINE for breaking alerts!