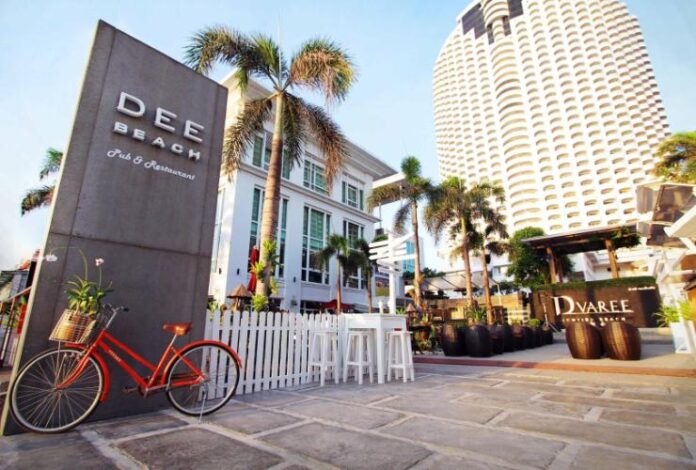 Pattaya, Thailand-
  According to the Pattaya City Mayor, Sonthaya Khunplume, and reports on associated media, Pattaya City is set to make D Varee hotel on Jomtien Beach a "hospitel" and acquire rapid antigen Covid-19 testing kits for the area.
First, the government recently approved rapid antigen Covid-19 testing kits for home testing in the Bangkok area. However, they are not yet widely available outside of Bangkok. Pattaya City plans to change that as they are actively looking into acquiring the ability to have the tests in the Pattaya area to speed up the results of Covid-19 testing, especially at hospitals and for patients of interest as RT-PCR testing takes much longer for results and requires more equipment.
According to Pattaya mayor Sonthaya Khunplume, the city is currently preparing a budget for the purchase of the rapid antigen kits and is clarifying the price with officials in Bangkok. It is unclear if they will be available for public purchase in Pattaya or only for use at clinics, hospitals, field hospitals, and hospitels. Mayor Khunplume stated that having these tests available could help the city reopen businesses and resolve the current crisis the area was facing with an estimated 90% of business shut, either by government orders to control Covid-19 or due to lack of customers/tourists.
A hospitel (spelling on purpose) is a place for mild or asymptomatic patients to stay while quarantined or positive for Covid-19 but allowing them to isolate themselves from others, according to the Thai Ministry of Public Health. This is similar to a field hospital, although with fewer people. Hospitel's are mostly former quarantine hotels used for people returning from overseas. Under current Thai rules, people returning from overseas must spend 14 days in quarantine, with the exception of a few programs for vaccinated visitors like in Phuket and Koh Samui.
Finally, the D'varee hotel on Jomtien Beach, a massive building that has previously been a quarantine hotel, is in the final steps of becoming the next major hospitel in Pattaya, specifically for mild and asymptomatic Covid-19 patients. In Thailand, with some exceptions in Bangkok, nearly all patients who test positive for Covid-19, regardless of symptoms, must be isolated under medical supervision and not home isolation.  This plan is slowly being adjusted by doctors as cases rise but Pattaya is planning in advance if they need more room for patients.
Pattaya Public Health Officials have previously stated that as much as 90 percent of the cases in the area are mild or asymptomatic and by moving these patients to a hospitel they make room in actual hospitals or field hospitals (that have more medical staff) for further monitoring and support.
The D'varee is estimated to be able to house up to 800 patients in 400 rooms, as one of the largest hotels in the Pattaya area, according to Mayor Khunplume. The hotel may also be used for patients under investigation who may not have tested positive for Covid-19 but had high exposure or was a very close contact of a confirmed patient but do not have the ability to self-isolate for a variety of reasons, such as living in a crowded home.
Final decisions on both rapid antigen tests and D'varee becoming the next major hospitel for Pattaya, under the care of Pattaya City Hospital, is expected in the next day or two, concluded the Pattaya mayor.
Original Thai source: Sanook
Photo credit: Ghosana