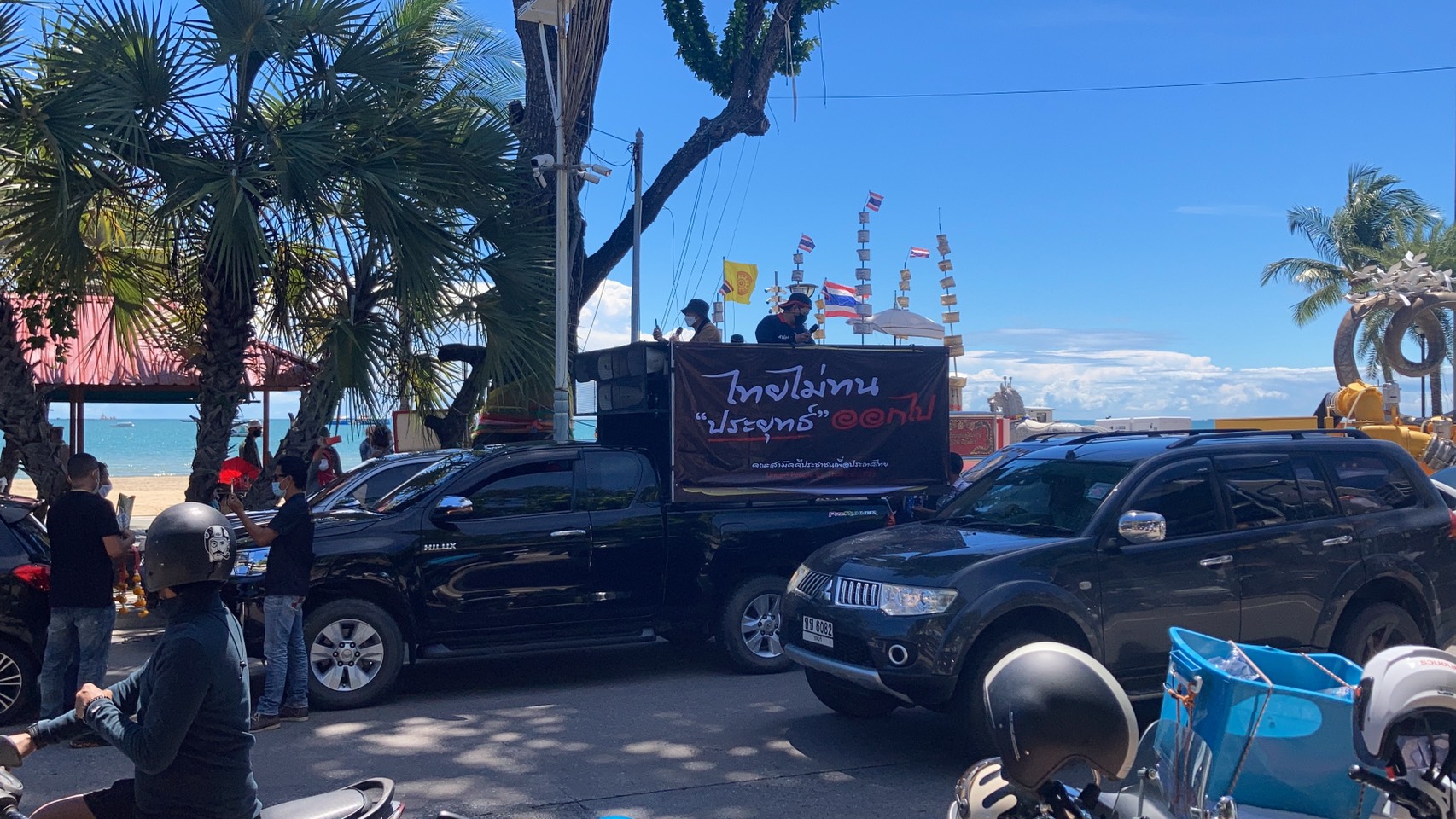 Thailand-
The following is our weekly feature in which we take a look at the top developing stories and things to follow over the next week. We are focusing on what is happening for the fourth week of July, ending July 24th, 2021.
As we publish dozens of stories a week, this allows our readers to get a quick glimpse of the most important stories taking place in Thailand and Pattaya and to monitor and follow for the week ahead, as chosen by our editorial team.
Let's get started:
1. New Covid-19 restrictions coming…but what exactly will they be?
The media world has been abuzz for the past two days with news that news Covid-19 related restrictions and measures were coming but almost 48 hours after the news first came from the Center for Covid-19 Situation Administration we still don't know what those measures will be.
The Thai Prime Minister, Prayut Chan O'Cha, went on his own social media accounts last night, Friday, July 16th, stating that new restrictions would have to take place, especially around travel. You can read that original article below.
Today, Saturday, July 17th, the Ministry of Public Health and the Department of Disease Control both stated that new restrictions were coming but had not yet been decided upon and made official. The afternoon press conference even contained advice that was met with criticism and even laughter such as wearing a mask at your house at all times and socially distancing from one's family as well as keeping your fridge clean to avoid sharing food.
The CCSA mentioned seven provinces, including Chonburi, as being added to the highest level of control zones (dark red) but as of press time this has still not been made official and the Chonburi province has yet to issue new orders or regulations. It is, however, widely expected to happen due to Chonburi hitting a new record of Covid-19 cases nearly every day over the last week.
We don't speculate here at TPN media, but there has been a lot of it on other media. We anticipate announcements possibly tomorrow, Sunday, July 18th that may outline what the immediate future will look like. We advise our readers to stay tuned.
Thai Prime Minister states further Covid-19 restrictions and controls coming, says it is necessary
2. Protests continue against government and measures despite a ban on assembly
This past week saw protests at the Ministry of Public Health and even right here in Pattaya, amongst others.
You can read a recap of the Pattaya protest below.
The protesters are from a variety of groups and organizations but most have three goals-Demanding the resignation of the Thai Prime Minister, anger at the vaccine rollout and types of vaccines being used, and anger at Covid-19 restrictions and measures and what the protesters claim is a lack of appropriate financial aid.
A major protest in Bangkok is scheduled for tomorrow, Sunday, July 18th, however, the Thai government banned public assembly nationwide yesterday, Friday, July 16th in a late-night order posted in the Royal Thai Gazette. Protesters, however, claim this order will not deter them despite possible penalties of stiff jail time and high fines.
This will be something to keep an eye on as anger has become palpable in Thailand with some sections of the population.
Pro-democracy protesters hold car protest rally in Pattaya against Thai government, Covid-19 measures and vaccine program policies
Royal Gazette releases fresh order banning mass gatherings nationwide in Thailand
3. Next weekend (and the following week) will bring religious holidays, although activities will be online
Finally, some major holidays are approaching later this month including two major religious holidays and the birthday of His Royal Majesty The King. However, the Ministry of the Interior has ordered these events to be celebrated online to avoid any potential spread of the Covid-19 virus.
Normally, the religious holidays are highlighted by an alcohol sales ban and a closure of entertainment venues, bars, etc. However, bars and other venues have been closed for three and a half months almost, although alcohol sales will be forbidden on the religious holidays so stock up!
See more below:
Ministry of Interior orders Buddhist religious holidays, King's birthday to be celebrated online due to Covid-19
That is all for this week, we thank you so much for your support and hope you and the ones you love stay safe during these difficult times!