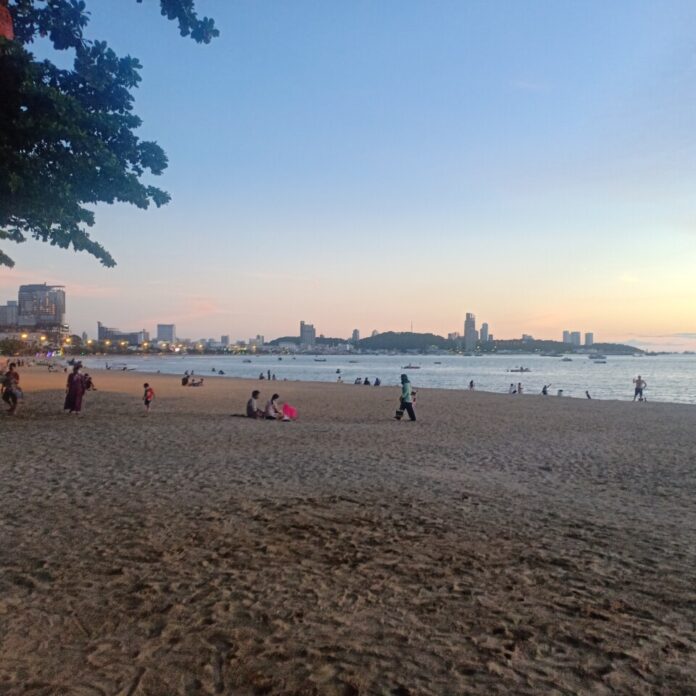 Thailand-
  The following article is a quick "update" on the current status of Pattaya, Thailand in regards to tourism from international visitors. We get asked this question many, many, many times a day through private messages and e-mails so wanted to take the time to make a quick reference article for our overseas readers.
For our local readers, this article will be nothing new to you. It is intended for people that only want to ask about Pattaya being open. This was most recently updated on July 6th, 2021.
  Q. Is Pattaya currently open to vaccinated foreign tourists without strict in-room quarantine like Phuket or Samui is about to be?
  A. No.
With that basic question out of the way, here are some more in-depth answers
Q. Can vaccinated foreign tourists travel to Pattaya after they do their fourteen days in Samui/Phangan/Koh Tao or Phuket?
A. Yes, however, you might not want to right now if you are looking for entertainment and/or nightlife. There is NO quarantine or domestic travel requirements in Chonburi except for migrant workers from nearby countries. Keep reading.
Q.  What is it currently like in Pattaya?
A. Pattaya is part of the Chonburi province, which is still getting, unfortunately, hundreds of cases of Covid-19 a day, mostly from factories, markets, and worker communities. This makes it a red province, although not dark-red like Bangkok. The biggest difference is dine-in at restaurants is open in Chonburi (as of press time) as are gyms, beaches, and Ramayana water park.
Q. Is Pattaya's world-famous nightlife open?
A.  No. And there is no sign of this happening anytime soon, unfortunately.
Q.  Can you drink alcohol at restaurants at least? You can in Phuket
A.   No. Legally, anyways. Red provinces ban drinking alcohol at restaurants. Additionally, Chonburi also currently bans all alcohol sales even from 7-11 from 8:00-4:00 A.M. nightly.
Q. Can I come to Pattaya then and throw a private house party or beach party as you can in Phuket right now?
A. No. Chonburi has ordered from 8:00-4:00 A.M. nightly that any gatherings around drinking with more than one person, even at your own home, is illegal and a violation of the emergency decree. They are REALLY trying to stop house drinking and parties here. This rule used to be in effect in Phuket and Surat Thani, is now in effect here as they are hoping to bring down cases. (Even though most have nothing to do with alcohol.)
Q. Where do I find more information about the Phuket program?
Q.  Where do I find more information about the Samui Plus program for Koh Samui, Koh Phangan, and Koh Tao?
Q.  When will Pattaya open its own Sandbox program or program like Samui?
A.  Officials would LIKE to start this around September with a program like Samui Plus, leading up to a Sandbox-style program in October. However, this is highly dependent on vaccinating local residents as Phuket and Samui have done and the amount of Covid-19 cases locally. Unfortunately (Yes, we hate we keep saying that too) the vaccinations in Chonburi are low due to supplies being diverted to Bangkok and the islands that opened earlier and Covid-19 cases remain high. Neither date of opening a Pattaya program is set in stone by any means.
Q.  When will nightlife reopen in Pattaya?
A.  Nobody knows and it is not worth guessing at this time.
Q. Is Koh Larn and Koh Si Chang open?
A. Yes, although all the rules above (officially anyway) apply.
Q. Are hotels open in Pattaya?
A.  Yes, they are legally allowed to open, although check your hotel of choice first as many have chosen to remain closed until the situation improves with Covid-19 and more businesses are allowed to open.
Q.  Are massage shops open in Pattaya?
A.  Yes, although technically only for foot massages.
Q. I am staying in Thailand for (insert time here) with all the restrictions around right now is it worth visiting Pattaya?
A.  It depends on what you are looking for. It is a perfect time to visit Koh Larn, Koh Si Chang, local beaches, restaurants, malls, Ramayana, Nong Nooch Garden, Khao Kheow Open Zoo, Sanctuary of Truth, and other attractions that are open. The area is fairly traffic-free, there are no crowds, and the beaches and environment have recovered very nicely for a very different Pattaya experience. If you are looking for parties, nightlife, or entertainment then Pattaya is not a choice at this time.
That should answer most of the questions we are currently getting, we will update this on a semi-regular basis.