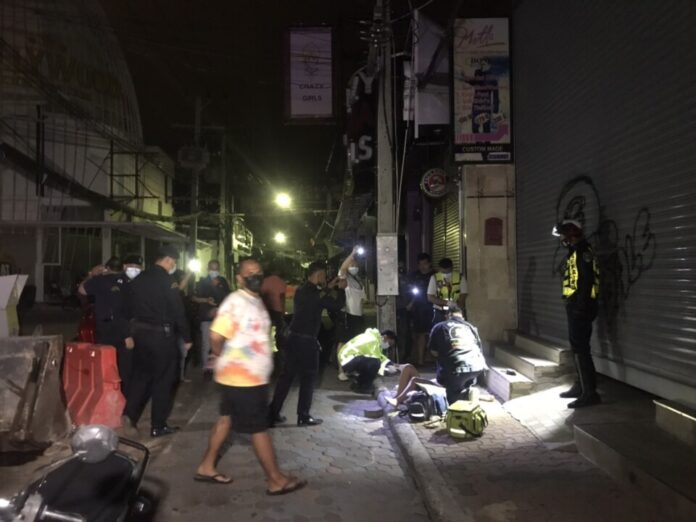 Walking Street, Pattaya-
An unidentified woman fell an estimated four meters from a closed commercial building on Walking Street in South Pattaya around 11:30 P.M. last night, June 19th, 2021.
Walking Street has been nearly completely closed due to government Covid-19 control orders that have seen entertainment venues shuttered for about two and a half months currently with no end in sight.
Sawang Boriboon emergency responders arrived at the scene to find a Thai woman about 35-years-old lying in a pool of blood and screaming in pain.
A resident of a nearby building had heard the woman cry out in pain and called police but did not witness the incident which took place near the South end of Walking Street. The resident, who declined to be named to the press, did not recognize the woman.
The woman was taken to a nearby hospital for urgent medical treatment and to ascertain her identity.
Pattaya Police are investigating the incident to determine what happened, who the woman was, how she fell, and why she was in a closed commercial building. TPN media will provide further updates as they are received.