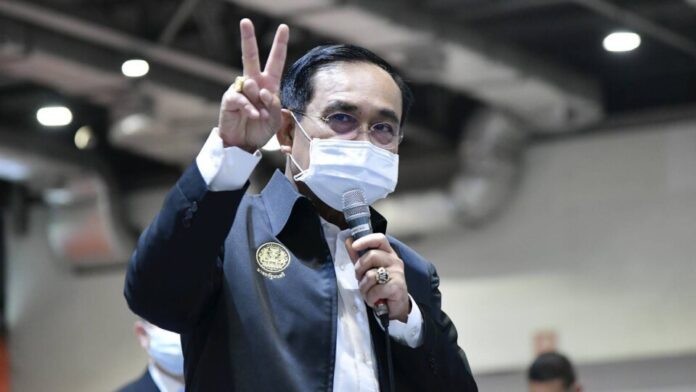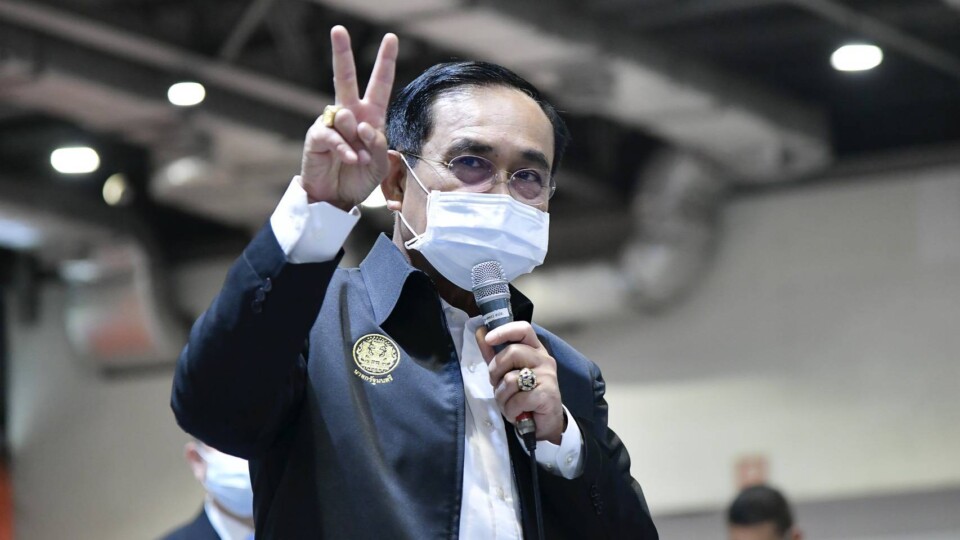 Thailand-
The following is our weekly feature in which we take a look at the top developing stories and things to follow over the next week. We are focusing on what is happening for the fourth week of June, ending June 26th, 2021.
As we publish dozens of stories a week, this allows our readers to get a quick glimpse of the most important stories taking place in Thailand and Pattaya and to monitor and follow for the week ahead, as chosen by our editorial team.
1.  Some measures ease nationally, new Covid-19 designation zones effective Monday, June 21st, 2021
The Center for Covid-19 Situation Administration, or CCSA, announced an easing of restrictions and changes to their current zone designation system effective Monday, June 21st, 2021.
The zone designation system is used to determine overall restrictions and measures as well as control-related issues at a national level and is based on several factors, including vaccination levels, number of Covid-19 cases, hospitalization numbers, and other items.
A complete list of the changes can be found in the link below, however, in essence, the biggest changes are an increase from 25% capacity in restaurants in the highest control zones like Bangkok to 50% and alcohol can be sold at restaurants in yellow "controlled" provinces. Unfortunately, Chonburi will remain in the second-highest control zone designation, red, and sees little changes other than an increase in overall gathering capacity that is not for "parties" or social events.  Nightclubs, bars, gogos, and entertainment venues remain closed nationwide regardless of the zone.
Additionally, many measures remain at the designation of provincial governors, who can always strengthen rules. For instance, Chonburi is legally allowed to ease restrictions on say, cinemas, but those remain closed at the order of the governor.  However, governors cannot ease rules. For example, if the governor wanted to allow small bars to open, a lifeline for Pattaya, he could not as this is a national restriction.
Thai Covid-19 Center announces relaxation of Covid-19 preventive measures nationwide, particularly in dark red zones provinces
2.  Phuket Sandbox likely to go before Thai Cabinet for final approval next week
The article in our first point above, around Covid-19 restrictions, also contains CCSA decisions on the "Phuket Sandbox" a highly-touted program that will essentially allow foreign vaccinated tourists to enter Phuket and stay without quarantine.
However, there are still many restrictions, rules, and guidelines that have led to much criticism online. Regardless, the program IS a test and is not meant to be the "great reopening" of Thailand to tourists like pre-Covid-19.
There are still a lot of questions about the program but it is an important first step if Thailand continues to move towards an announced goal earlier this week of opening the country wider to tourism within 120 days.
Press Release: Thailand confirms reopening plan from the first of July, starting with Phuket, details from today's government meetings inside
3. More vaccines arriving soon, Pattaya moving forward on their plan to get 70% of the local population vaccinated
Pattaya purchased on their own budget 100,000 doses of the Sinopharm Covid-19 vaccine, which was recently announced, and is a major step forward for them to accelerate their personal campaign to get the city vaccinated as soon as possible.
This is mainly due to the fact that as part of the reopening plan of Thailand areas that are not at least 70% percent vaccinated will not be able to open to foreign tourists and Pattaya is determined to reopen as soon as possible. Being that 80% of Pattaya's GDP is dependent on domestic and foreign tourism, this is likely a good decision.
Some areas in Chonburi, like the popular tourist islands of Koh Larn and Koh Si Chang, already are over 70% of the local residents vaccinated, although they only have a few thousand permanent residents.
We will continue to keep you updated on local vaccination programs and when the newly purchased vaccines finally arrive. Some hospitals have also begun to "officially" accept registration for private vaccines, like Moderna, which will have to be paid for, but reports of long queues and wait times were reported to us as well. We are not providing lists of hospitals doing this here as your mileage may vary and the situation is rapidly changing on the ground, sometimes even within hours. We encourage interested local residents to contact their preferred hospital.
For foreigners who are interested in taking part in the government program, that is still limited in Chonburi due to supplies and there is no overall foreign registration program locally like Chiang Mai or Phuket-yet. We will inform you when there is.
Expats can, in theory, register if they are over 60 or have one of several health conditions at the following website, although registration programs are limited (and is often set up only for specific time windows to register) and the hospitals currently as of press time are only in Bangkok, which means you would need to take a road trip if you are in Pattaya.  Keep in mind registration often does not give a guarantee of when one will get their vaccine. https://thailandintervac.com/
Pattaya independently orders 100,000 doses of the Sinopharm Covid -19 vaccine to expediate Pattaya vaccination campaign
That is all for this week! As always, thanks for tuning in, and have a safe week ahead!