The following is an analysis/opinion of recent news this week in Thailand around plans to "re-open" the country to vaccinated foreign tourists, essentially in full, within 120 days, which would be roughly mid-October and at the start of Quarter 4, also called the "High Season" in Thailand.
  120 days.
That was the announcement from Thai Prime Minister Prayut Chan O'Cha earlier this week on national primetime broadcast television that drew dynamically varied opinions, especially from the economic and medical sectors.
First, if you missed the announcement, as I won't be going over everything he said in-depth, you can check that out by catching up here.
The announcement seemed to catch a lot of people off-guard, although in reality, the Thai Government has stated October as being a wider re-opening date many, many times and the primetime statement by the Prime Minister was more of a "Yes, it is going to happen" reaffirmation than a surprise for those who have been regularly following things behind the scenes.
However, it now appears that the wider re-opening date may be wider than originally anticipated.
This announcement comes only a few weeks before the "Phuket Sandbox" is being launched, a plan to bring back foreign vaccinated tourists to the island of Phuket under what appears to be an increasingly high amount of rules, paperwork, tests, restrictions, and other measures that have caused quite a bit of negative feedback online.
Of course, with the number of rules being proposed for the Sandbox (nothing is final yet, by the way, that may change by the end of the day today as the CCSA is set to debate the measures this morning, but as of press time.) many are concerned that those rules may take place in any set of October reopening as well. Although some rules are highly possible, it is unlikely that most of these will be in place for a wide reopening.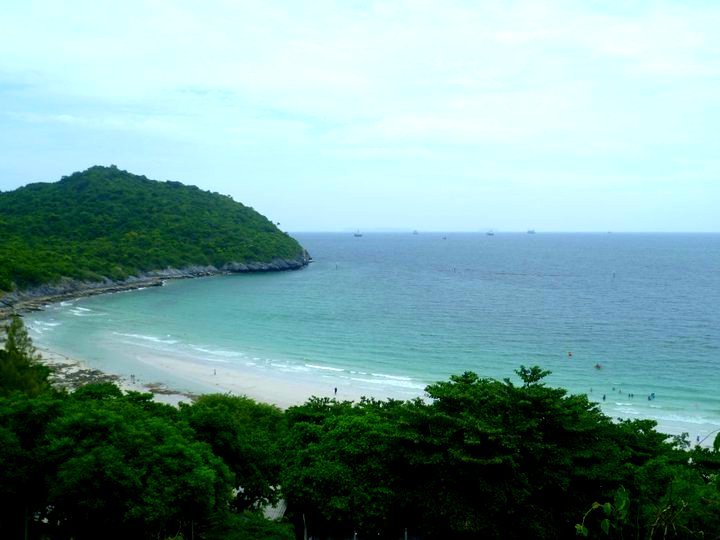 It's important to remember that Phuket Sandbox, like the Pattaya "Move On" plan and similar tests for Koh Samui, Koh Phangan, etc are TESTS.  All of them are designed as essentially data-gathering experiments to gauge the true risk of letting in vaccinated foreign tourists with no quarantine. The exact same process happened last year when the alternative state quarantine program began and the special tourist visa process, both of which relaxed significantly as time went on and the same thing would nearly certainly happen here. The Sandbox, Move On, Sealed Routes, and other plans are not the "great reopening" that many have been waiting for but is instead basically Thailand slowly dipping its toe in the water and cautiously moving forward.
Those who followed the quarantine process last year and the country very slowly allowing people to enter, especially foreign residents, will remember the initial rules changed at lightspeed and started extremely strict while eventually being eased and relaxed, mostly only within a few short months.  This seems to be a similar situation so far.
The Prime Minister, in his speech earlier this week about opening the country within 120 days, admitted that there was some risk in this, but that the economic pain many were facing, especially from the tourism industry which is a major part of the Thai economy (Officially around 14%, although estimates vary based on the source. Unofficially, however, it is closer to 20% as the official numbers do not take in the massive "informal" sector of the tourism industry, which includes the "it doesn't exist" red-light sector) had to be relieved and the "suffering of the people" had to be fixed.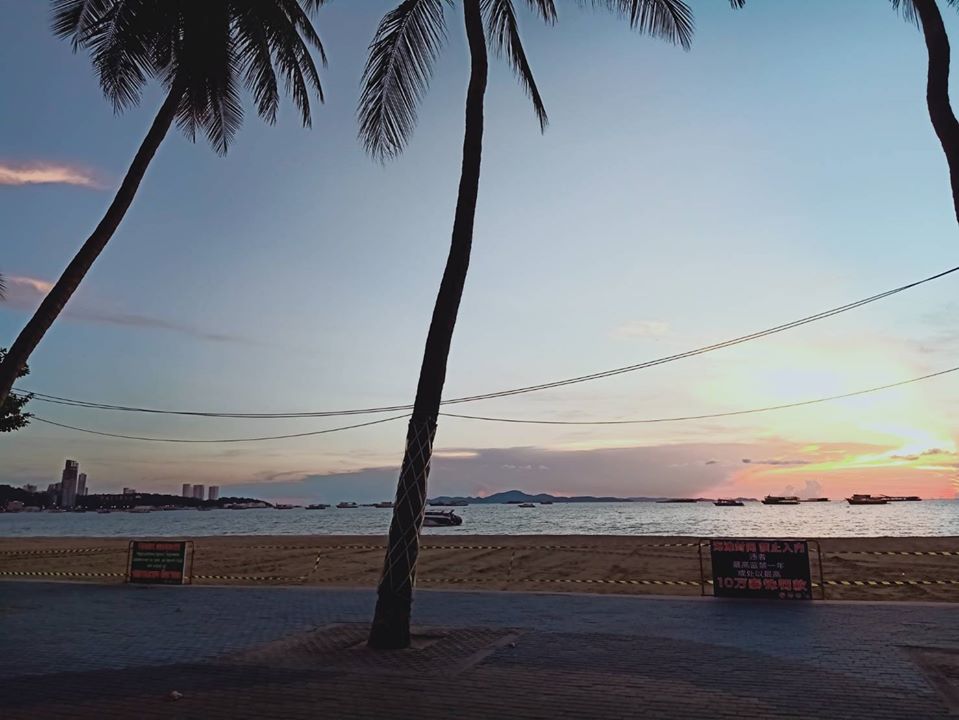 Yes, the Thai government is essentially stuck between a rock and a hard place.
Missing the second high season in a row will likely be the final blow for many businesses, but letting the gates truly open again to tourists could indeed cause, to concerned doctor's points, variants to enter the country, and a cost of life of Thai citizens and ex-pat residents. There are serious (and valid) concerns from both sides, with the entire tourism infrastructure of the country at risk if they don't find a way to let people return without stifling requirements and quarantines, but also valid concerns brought up by prominent doctors since the Thai PM's announcement that opening brings huge risks around Covid-19.
Tourism destinations like Pattaya, Phuket, Koh Samui, and some others have been rocked by the past fifteen months of Covid-19 and major parts of their tourism infrastructure have already been severely damaged. Tourism officials are deeply concerned about the infrastructure damage and the "look and feel" of certain areas like Walking Street in Pattaya and Patong in Phuket, previously welcoming thousands of tourists a night. While it is true that popular expat areas of these places have still done relatively well despite the Covid-19 situation, these are not what draws crowds or what the areas are known for.
In addition, the current ongoing months of Covid-19 closures and a nationwide ban on alcohol at restaurants and all bars and nightlife being closed have further hit an industry already devastated. Only recently have the entertainment industry come together and demanded either significant financial aid (of which there has been little to none) or to re-open their businesses under strict rules, as many fear if they cannot open soon they will not even be around to welcome back tourists in October.
Prominent doctors, however, like Thira Woratanarat and Dr. Yong Poovorawan, meanwhile, are deeply concerned about the announced opening, stressing that they fear enough of the Thai population will not be vaccinated in time for the announced opening and/or the opening, despite being for fully vaccinated tourists, could bring in variants of the Covid-19 virus that could cause a further loss of life and strain on the Thai hospital system.
Thailand has been ramping up purchases of vaccines and is now allowing private organizations and governments to attain their own like Pattaya did earlier this week, which will significantly help the situation as well. But is four months long enough for Thailand to vaccinate enough of their population to lower any substantial risk of letting in tourists?
It's tough to say. The vaccination program so far has been, well, rocky to say the least, but as Thailand begins to find its footing and expand the program and supplies of vaccines increase the situation should greatly improve. Thailand has a very capable and large volunteer health worker program over a million strong that was a major force during last years first Covid-19 wave and related closures and could help with this program significantly, finding those most at risk in rural areas.
Tourism destinations like Phuket are already rapidly approaching 70% of their population vaccinated and other tourism hotspots have also been given priority with the vaccination program in Thailand, as the Thai government has continually stated that they do recognize the importance of tourism to the economy. Koh Larn is already over 70%, a popular tourist island off the coast of Pattaya, and aims for even higher in the next few weeks.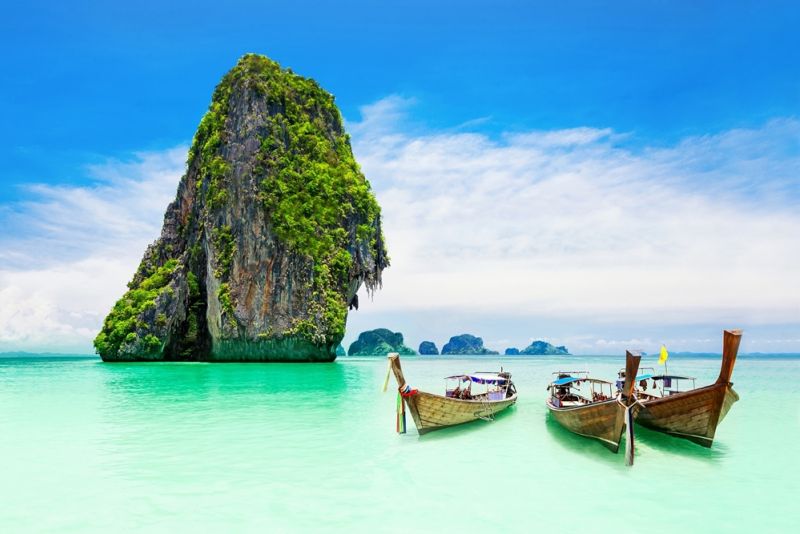 However, the elderly and vulnerable of Thailand overall remains at a very low level of the overall vaccinated percentage and has a long, long way to go. It is entirely possible that some rules and restrictions on where tourists can go will be in place for October, but the concern from doctors is that people, especially Thai nationals and migrant workers looking for employment, will still travel between areas, potentially spreading Covid-19 to more rural non-tourist areas and affecting those most at risk. Of course, Thailand's porous borders and a difficult political situation in Myanmar have led to a lot of unregulated travel from migrant workers already, arguably a major source of the recent outbreaks in Thailand.
The Thai government has a lot of work to do in terms of vaccinations if they truly want to get the country "open" for high season. I truly hope they can do it as having been on the ground since the Covid-19 virus broke out in Thailand, the tourism and hospitality economy sorely need it-but we must also ensure we do it as carefully as possible while balancing health and the economy.
At the end of the day, both the tourism industry cheering the decision to restart the shattered industry and the doctors warning against the risks of Covid-19 are likely BOTH right. However, the solution, for now, is to work together, rather than pick a side, to balance both factors, vaccinate (especially the elderly and vulnerable) as quickly as possible, and be transparent about the challenges ahead without playing the blame game.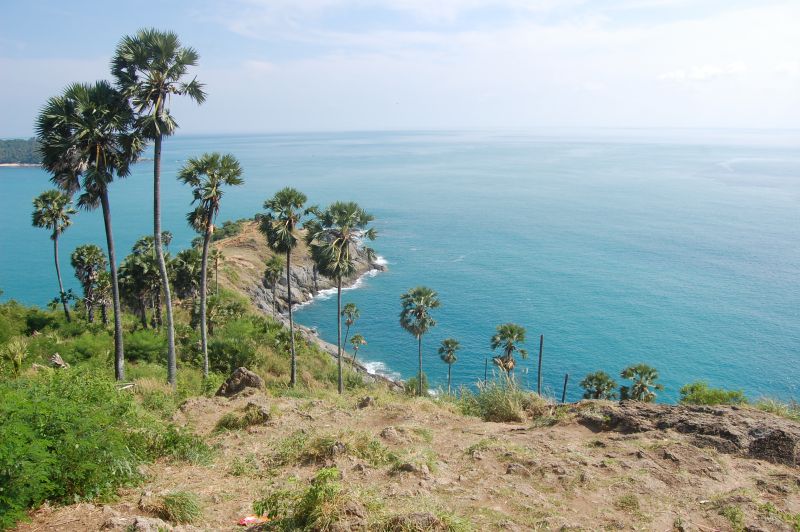 Here's to October 2021-Let us hope it works out. It's so easy to be negative, especially with many shattered promises and broken hopes and as difficult as the last year and a half have been, but rather than relying on negativity and finger-pointing if we came together and built solid solutions together, this situation can be resolved and we can ensure both the medical system of Thailand is protected (as well as those most at risk from Covid-19) and that the economy can recover, driven by the shattered tourism industry.
And, last but not least, for all those who have not been able to visit Thailand for coming on two years for many, they can return to a country that has recovered environmentally absolutely beautifully in many areas and is waiting for their return.
Adam Judd
Co-Owner, TPN Media, June 18th, 2021