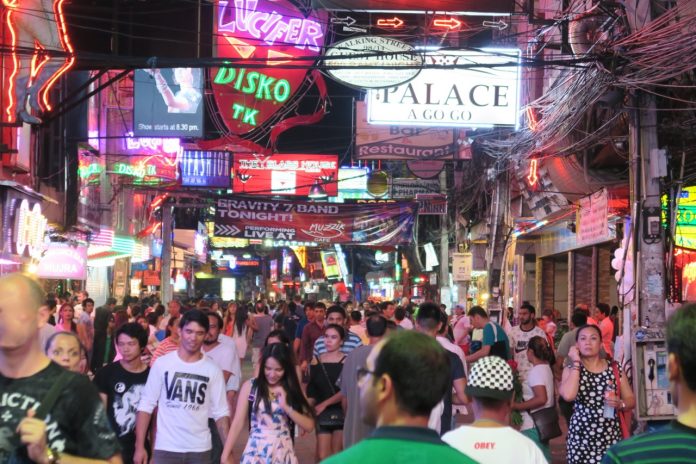 Pattaya, Thailand-
Today, June 10th, 2021, marks a full two months since Covid-19 restrictions were enacted in the Chonburi (and Thailand) area, causing hundreds of businesses to be force closed and essentially stopped domestic tourism that had been assisting Pattaya "survive" with a lack of foreign tourists due to border closures.
Pattaya is a city that relies almost entirely on tourism for their GDP, with an estimated 80% of the local GDP coming from tourist dollars, both domestic and foreign. In 2019, the city was the 19th most visited city in the world with almost ten million foreign tourists and roughly seven million domestic tourists.
Covid-19 restrictions and measures, however, like many tourist reliant places, have brought the city to essentially a standstill. Although ex-pat and local resident heavy areas like the "dark side" and parts of Jomtien are fairly "normal" Central Pattaya and the economic driver of the area has been devastated by the closures and restrictions, with no sign of relief in sight.
Pattaya is a city that relies heavily on nightlife and entertainment, which has been shuttered under a national order by the Center for Covid-19 Situation Administration, or CCSA. Unlike last year during a similar order that had a phased process to exit restrictions, so far there is no such strategy as Covid-19 cases nationally and provincially have stubbornly stayed mostly consistent, primarily driven from industrial estates, markets, and migrant worker communities where people are often closely packed in tight environments.
In addition, there has been little to no financial aid for business owners and staff that work in these sectors as many are informal, which means they do not collect social security, so the force closure of the business meant many are left with nothing except smaller programs from the government.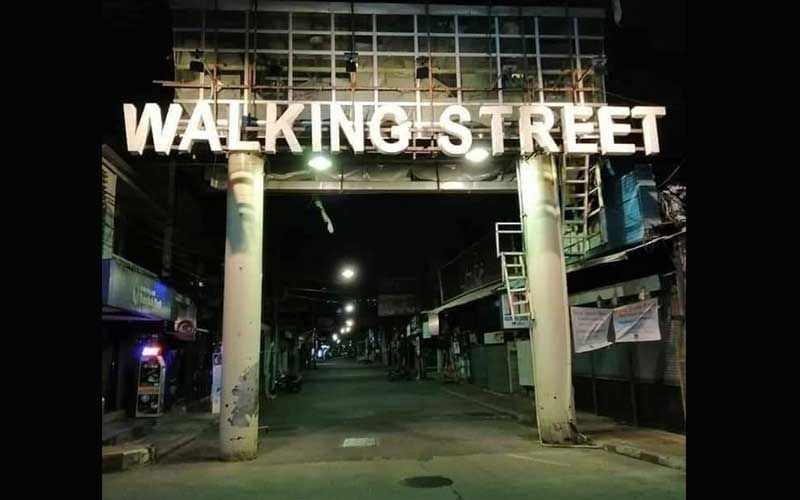 Other sectors that remain closed in Pattaya are nearly anything in the leisure sector like amusement parks, cinemas, water parks, bowling alleys, pool halls, arcades, playgrounds, etc.  Massage shops, gyms, tattoo shops, most "fun tourist attractions, theaters, and more also remain closed under provincial orders. Even swimming pools remain closed, although beaches were allowed to reopen for relaxation at the start of the month.
Restaurants are open, but cannot sell alcohol, have to close by 11:00 P.M. for dine-in, and many have chosen to remain closed due to lack of domestic tourism or the alcohol restrictions.
Shopping malls, hotels, and most non-essential stores are open, but with the tourism-reliant city quiet with its famous nightlife sector shut, many have chosen to close temporarily or are struggling to find customers. The longer restrictions shut down the "fun" side of Pattaya, say many business owners, the harder business is for everyone else.
Schools have been delayed from opening in-person learning until further notice, a blow to many working parents in the area. Stores like 7-11, Family Mart, and supermarkets are closed overnight in the "City that Never Sleeps" which essentially has made Pattaya a much quieter town, although it is to be noted some local ex-pats are enjoying the peace and quiet.
On the bright side, Pattaya and Thailand kicked off their mass vaccination plan in earnest earlier this week and approval was given for local governments to procure vaccines on their own which Pattaya has been leveraging towards for months. Pattaya plans to open up to vaccinated foreign tourists in October and both of these items are important to accomplish in order to not only re-open the cities shuttered economy but bring back customers as well.
For now, everyone can not do much except sit and wait, although like last with a clear exit strategy, it is unclear what everyone is waiting for, what the exact threshold for an exit or easing of restrictions will be, or when it will be.