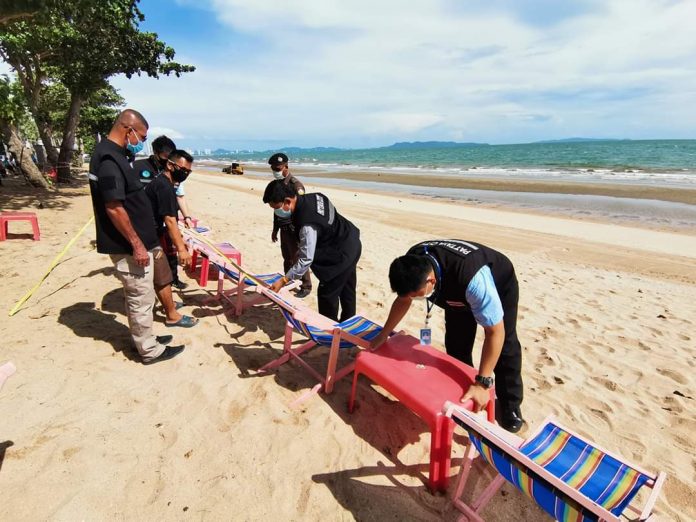 Thailand-
The following is a weekly feature article looking at this same time period LAST year in Pattaya and Thailand news.
This weekly feature takes a look back at news from the same period last year (and sometimes different time windows, such as six months or three months) to see how things have changed, following up on the progression of stories, as well as look at potentially broken promises or things that didn't take place as promised in Pattaya and Thailand.
As we publish dozens of stories a week this is a quick way for people to take a look at what the biggest stories were a year ago, as chosen by our editorial team, and how they impact us today and relate to current news. They are in no particular order of importance, however, are in order of publication. This week, we cover the FOURTH week of May 2020, from Sunday, May 24th, 2020 to Saturday, May 30th, 2020. They are roughly in order of publication.
If last year sounds a lot like this year, well, see for yourself…
1. Pattaya City chooses monorail over a tram, moving forward on the project
Although this is a long-term project, we will see where this is at in this column next year. There has been little to no movement in the past year, according to city officials "Due to Covid-19"
Pattaya city moving forward on Monorail project, chooses monorail over tram or subway
2. Thai Cabinet officially extends emergency decree for one more month
A year later, the Thai Cabinet just extended the emergency decree for two more months.
Thai Cabinet officially extends emergency decree for another month until end of June
3. Thai Airways begins bankruptcy rehab process
A year later, guess what is still going, similar to the above articles?
Thai Airways begins bankruptcy court monitored rehabilitation process, no longer state enterprise
4. Three killed, one wounded at a mass shooting at a radio station in Phitsanulok
This was a huge story last year among so many Covid-19 related stories.
Three killed, one wounded at radio station mass shooting in Phitsanulok
5. Pattaya City Beaches prepare to open on June 1st after weeks of closure
One year later, to the day basically, beaches reopened again after being closed due to Covid-19. Feeling a bit of Deja Vu yet?
Pattaya City Mayor says Pattaya area beaches scheduled and likely to reopen for all activities on June first
6. Pattaya Police raid illegal house party after a Facebook live stream
One year later, house parties remain against the law….although we have not had any recent stories of people deciding to live stream them, bringing cops to visit.
Police raid Pattaya house party after Facebook live stream, arrest thirty in violation of Thai curfew and Emergency Decree
That is all for this week! We hope you enjoy this look back to last year, although unfortunately many things are quite similar.