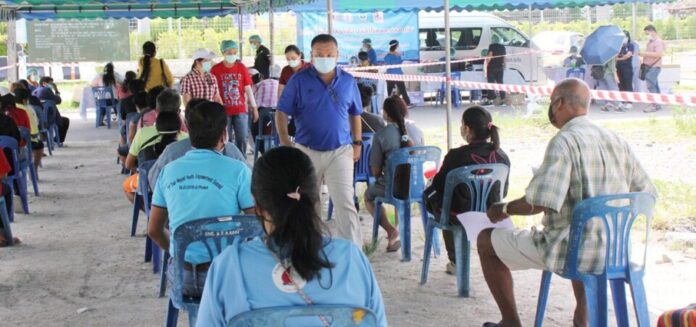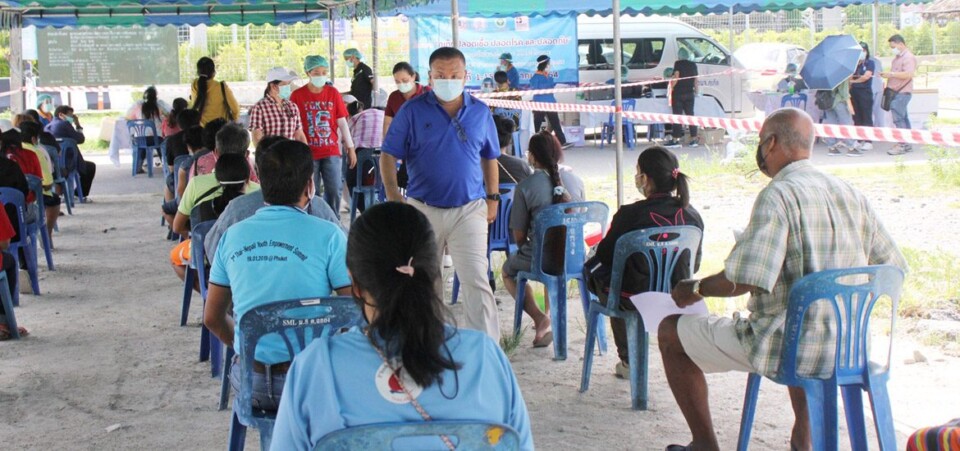 Chonburi –
The Chonburi Department of Public Health announced 65 new and confirmed cases of Covid-19 today, which is a jump in cases from having 39 yesterday. (May 20th). Chonburi has significantly stepped up testing at industrial estates and workplaces, doubling the number of daily tests in the province, which is a major reason cases rose due to findings in Mueang Chonburi related workplaces.
This makes a total of 3,874 cases of Covid-19 in the current round of infections, with 955 still in medical care, with a total of sixteen recorded deaths in Chonburi since the start of this recent round of infections in early April.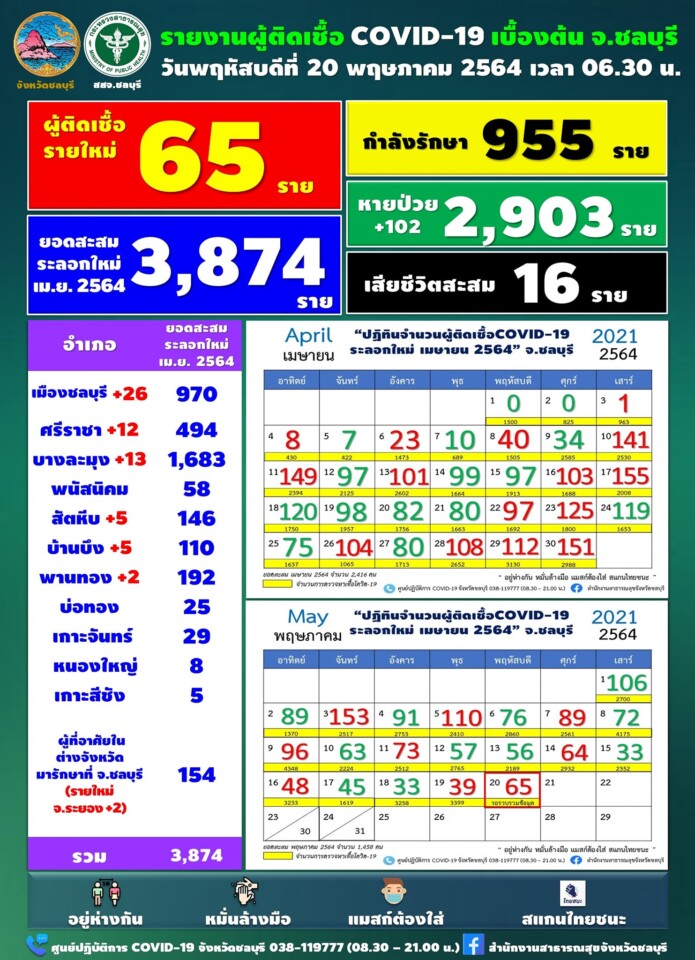 Additionally, 2,903 people in total have now been released from medical care and fully recovered since this current wave began. 102 people were released yesterday.
The district-level new cases were as follows today:
Mueang Chonburi with 26, Si Racha 12, Banglamung (including Pattaya) 13, Sattahip 5, Ban Bueng 5, Pan Thong 2, and two patients were transferred from another province to Chonburi for medical care.
The details on today's cases given were:
Close contacts of previous patients

In families, 15 cases
In workplaces, 21 cases

Close contact under investigation 11 cases
Under investigation in general, 18 cases
In the last day, a total of 147 close contacts were tested from contact tracing, and 2,173 people were tested in proactive testing when medical staff goes out into the community.
All are pending results. Additionally, another 770 people were tested from Royal mobile testing vans and are also waiting for results as officials step up aggressive community testing. Chonburi has also begun proactive mass testing at industrial estates and for workers with social security at "high-risk" locations that have interactions with the general public (like supermarkets, public transportation, restaurant staff, etc) and tested 1,178 cases in this category.
Chonburi Public Health officials are asking for the public to remain working from home if possible and especially to avoid small social gatherings with people who are not members of your own household until the situation improves. This is especially true of "drinking circles" involving alcohol or sharing food, such as a Thai-style BBQ.
The vast majority of cases, according to Public Health Ministry Officials are asymptomatic or mild, with only roughly ten percent having moderate or serious symptoms, generally those with pre-existing health conditions.