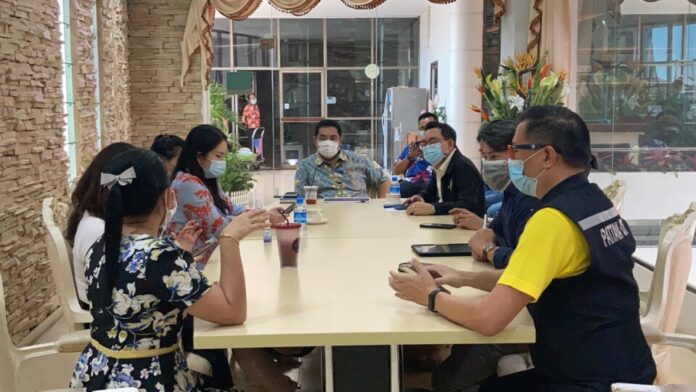 Chonburi, Thailand-
The Chonburi Department of Public Health announced 33 new and confirmed cases of Covid-19 this morning (May 15th), the lowest since April 7th, 2021.
This makes a total of 3,644 cases of Covid-19 in the current round of infections, with 1,259 still in medical care, with a total of thirteen recorded deaths in Chonburi since the start of this recent round of infections in early April. Two additional deaths were sadly recorded in the past 24 hours.
Additionally, 2,372 people in total have now been released from medical care and fully recovered since this current wave began. 97 people were released yesterday.
The district-level new cases were as follows today:
Mueang Chonburi with 5, Si Racha 2, Banglamung (including Pattaya) 18, Phanat Nikhom 1, Sattahip 2, Ban Bueng 1, and Phan Thong 4.
The details on today's cases given were:
Six close family member contacts of previous patients.
-1 person who is a co-worker of a previous confirmed case.
In the process of investigation 26 cases.
In the last day, a total of 353 close contacts were tested from contact tracing, and 936 people were tested in proactive testing when medical staff goes out into the community.
All are pending results. Additionally, another 250 people were tested from Royal mobile testing vans and are also waiting for results as officials step up aggressive community testing.
Later today officials with the Thai government are expected to meet around reviewing zone designations and restrictions, although there is no guarantee of changes.
Chonburi Public Health officials are cautioning that although cases are falling due to proximity to Bangkok where cases remain high to stay on alert and if possible work from home and not to associate with people who are not members of your own direct household until the situation improves.
The official guidance is to stay home and not travel, although there isn't a curfew or stay at home strict order.