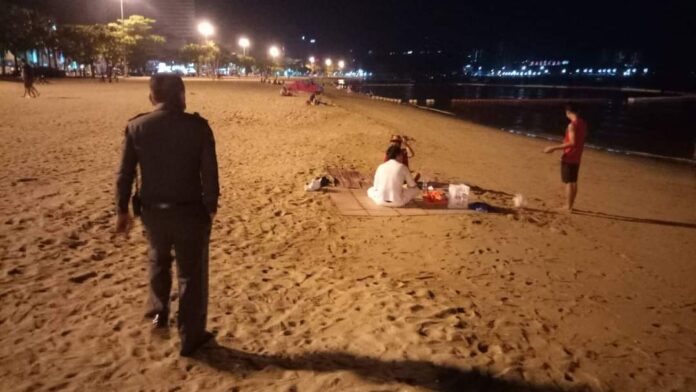 Thailand-
The following is our weekly feature in which we take a look at the top developing stories and things to follow over the past week. We are focusing on what is happening for the second week of May, ending May 15th, 2021.
As we publish dozens of stories a week, this allows our readers to get a quick glimpse of the most important stories taking place and to monitor and follow for the week ahead, as chosen by our editorial team.
This week, we are really only focusing on one major developing story:
1. Center for Covid-19 Situation Administration (CCSA) to discuss zone classifications and measures this week
Without a doubt, this will be the biggest story of the week as the CCSA talks about Covid-19 related zone measures currently in place and if any should be lifted or even increased. First, get caught up on what the measures were for the six areas in "Dark Red status". The provinces currently in Dark Red status are Bangkok, Chonburi, Chiang Mai, Nonthaburi, Pathum Thani, and Samut Prakan.
Frequently Asked Questions about Dark Red zone restrictions in Chonburi and Pattaya
The National Security Council and CCSA both announced on Thursday and Friday they plan to review the current measures in place by mid-week next week and make decisions that will likely be announced on Friday, May 14th.  A look at the current data shows that of the six current "deep red provinces" most have either worsened or stayed the same. For instance, today, May 8th, 2021, Bangkok had 1,112 new and confirmed cases, Nonthaburi had 217, Samut Prakan had 114 (downward, many of their cases coming from a factory cluster), and Pathum Thani had 93. Chonburi, meanwhile, just had the least amount of cases in a month at 72 and Chiang Mai has fallen to 26 cases.
Additionally, Prachuap Khiri Khan (Hua Hin) has risen heavily in the rankings around provinces with Covid-19 with 100 cases today, primarily from a cluster at a factory.  The CCSA is sure to examine all of these statistics while making any decisions on further measures or restrictions.
For business owners, the biggest issue in "dark red" zones is an unpopular ban on dine-in at restaurants which is causing increasing pushback from the restaurant industry.  Based on the current data, Chiang Mai, which has been pushing the hardest to remove the restriction, might be downgraded, but the remainder of the provinces currently "Deep Red" may remain in that status for several more weeks. In the case of Bangkok, the National Security Council even hinted at more restrictions if the situation doesn't improve, although they might be reserved for specific areas such as Klong Toey.
On the bright side, cases outside of Bangkok and surrounding provinces are nearly all seeing a fall or leveling off, showing that the situation appears to be coming under control in those areas.  This allows Public Health Department officials to focus primarily on the "dark red" sectors and what measures and strategies need to take place to control the issue.
Thailand is only weeks away from millions of vaccines, according to the Thai government, as locally produced Astrazeneca doses are set to become available by early June and several million more doses of Chinese Sinovac arrive this month, with many going directly to Chonburi and other red zones. Thailand's long-term plan, of course, is to depend on vaccines, but in the short term will have to stop any major spread of the virus.
The Thai government has continually reiterated that foreigners living in Thailand will be able to get a vaccine, but the process around registration, when, brand and other questions have not yet been answered.
We should see some proposals around what may happen with current restrictions around Wednesday or Thursday of next week with announcements on final decisions most likely at the weekly press conference Friday morning, May 14th.
It is also worth noting that governors of provinces can and have been boosting restrictions and strengthening them, and many of the current closures and restrictions are governor-based, and not national.  This includes the current restrictions on beaches in Chonburi.
We will keep you updated when/if decisions are made by the CCSA as soon as they are made available.