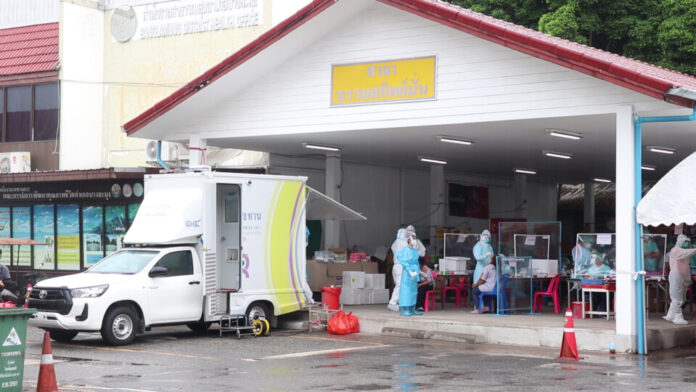 Chonburi –
The Chonburi Department of Public Health announced 89 new and confirmed cases of Covid-19 this morning (May 7th), a slight rise from yesterday.
This makes a total of 3,130 cases of Covid-19 in the current round of infections, with 1,549 still in medical care, with seven recorded deaths in Chonburi since the start of this recent round of infections in early April.
Additionally, 1,549 people in total have now been released from medical care and fully recovered since this current wave began. 115 were released yesterday.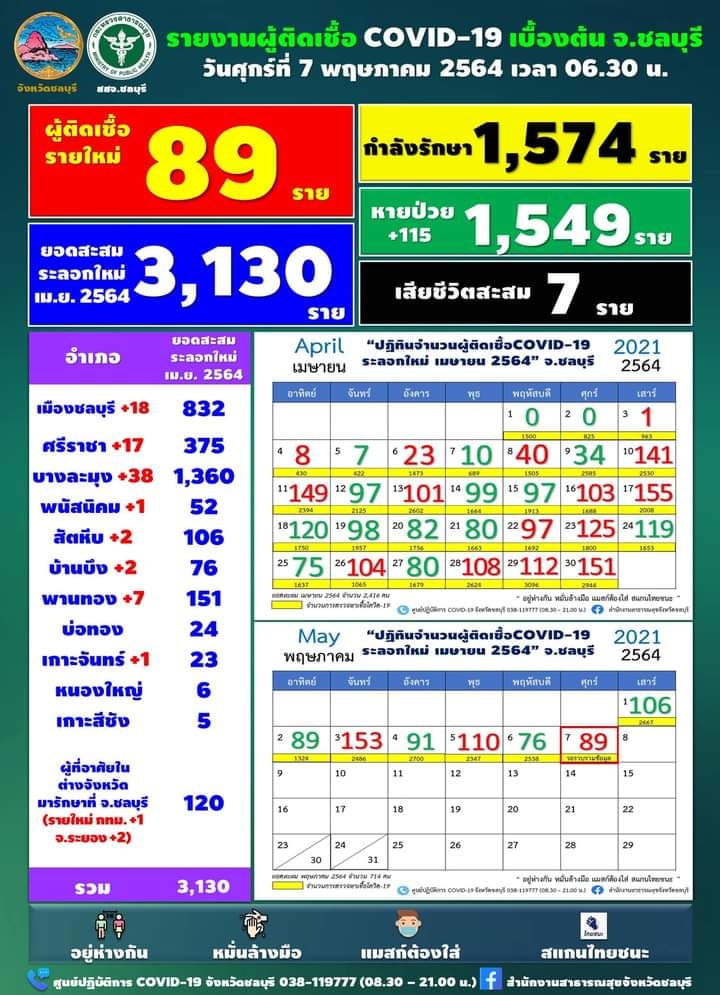 The district-level new cases were as follows today:
Mueang Chonburi with 18, Si Racha 17, Banglamung (including Pattaya) 38, Phanat Nikhom 1, Sattahip 2, Ban Bueng 2, Pan Thong 7, Ko Chan 1, and 3 patients from other provinces transferred to Chonburi for medical care.
The details on today's cases given were:
1. 2 confirmed close contacts of previous patients from Bangkok
2.1 9 close contacts from workplaces
2.2 A family of nine, all infected from a previous close contact
3. Close contacts but timelines under investigation for 35 cases
4. In the process of investigation overall 34 cases
In the last day, a total of 122 close contacts were tested from contact tracing, and 1255 people were tested in proactive testing when medical staff goes out into the community.
All are pending results. Additionally, another 657 people were tested from Royal mobile testing vans and are also waiting for results as officials step up aggressive community testing.
The Department of Public Health in Chonburi is specifically asking people not to participate right now in any social gatherings outside of their direct, live-in family, such as drinking circles, mookata gatherings (Thai BBQ), parties, religious gatherings, social functions, etc.
Finally, checkpoints with document requirements have been canceled in Chonburi BUT people are still being "requested" not to travel or leave the province but no longer need to go through a manual documentation process to get permission to leave which could put them and officials at risk of getting Covid-19.