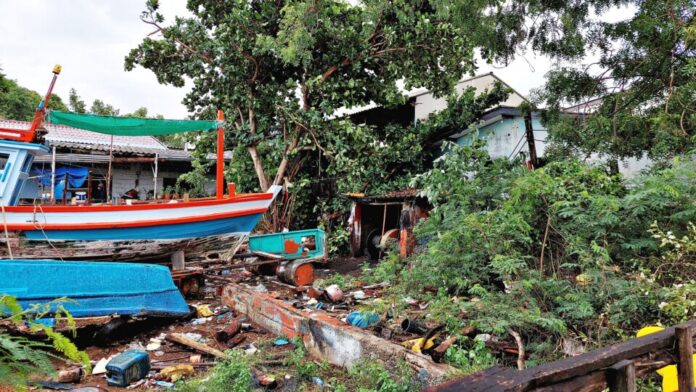 Sattahip, Thailand-
A serious storm struck the Chonburi area during the early morning hours today of May 6th, 2021, and Sattahip officials have spent the day estimating the damage throughout the day, reporting to The Pattaya News and other media their findings.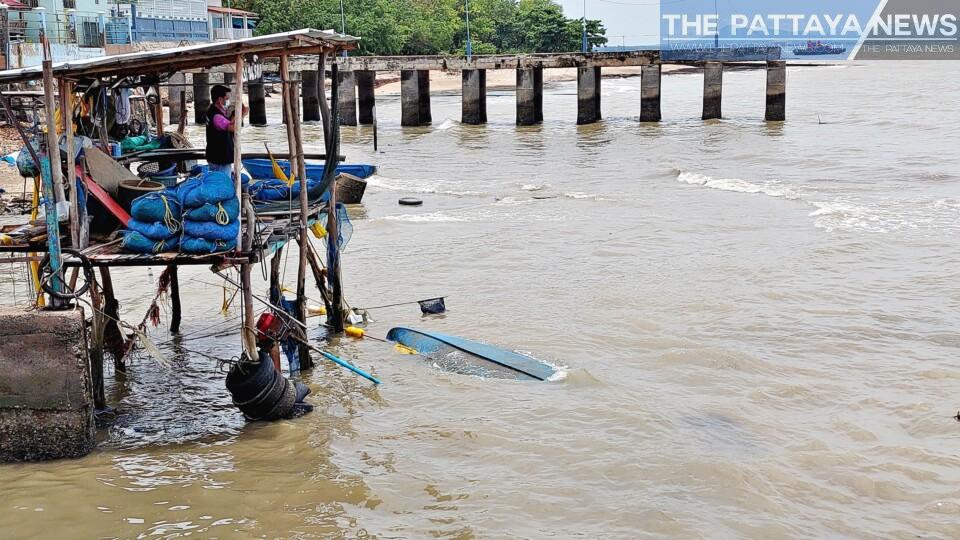 Mr. Wanchat Wanphram, the Deputy District Chief of Sattahip, visited several areas of Sattahip that were heavily impacted and spoke with The Pattaya News and other media after touring the area. He was accompanied by the Red Cross of Sattahip and several other relevant Sattahip officials.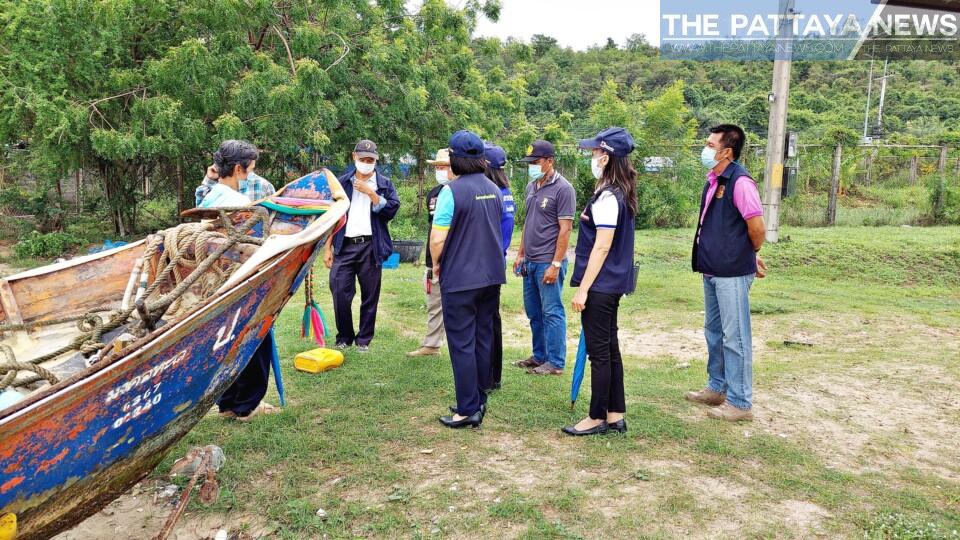 Wanchat stated that 11 fishing boats had entirely sunk during the storm and a total of twenty homes were damaged, primarily in the coastal areas. The majority of the boats sunk were part of the Khao Lan fisheries group.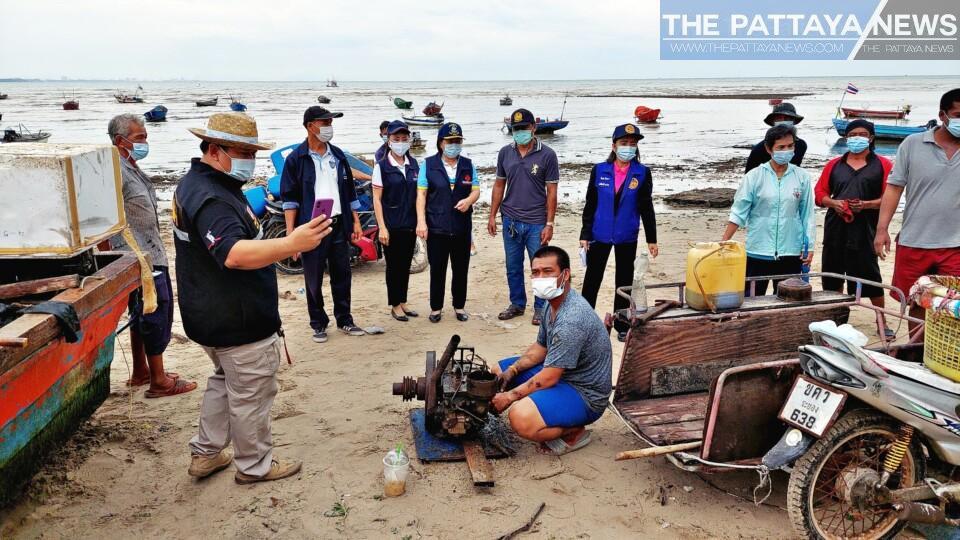 Additionally, a roof collapsed at the Chong Samae San Temple and caused significant property damage. In all the above situations there were luckily no injuries or loss of life.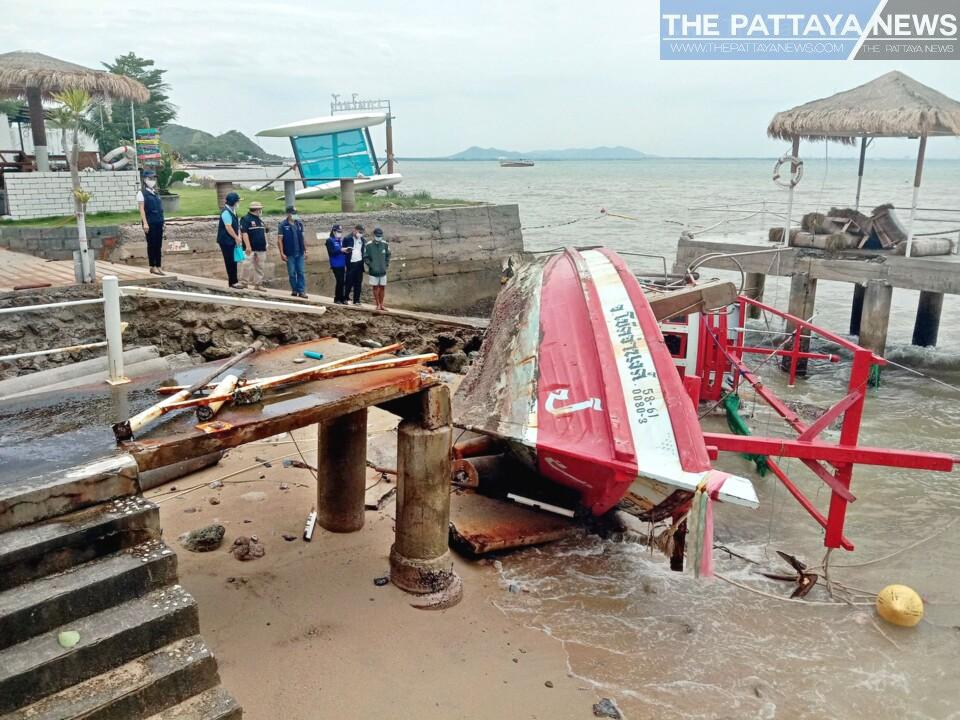 The Red Cross, Wanchat, and partners handed out survival bags of aid to those affected and will be exploring further financial aid for those who had lost property and had homes and boats damaged in the storms that were highlighted by intense wind gusts.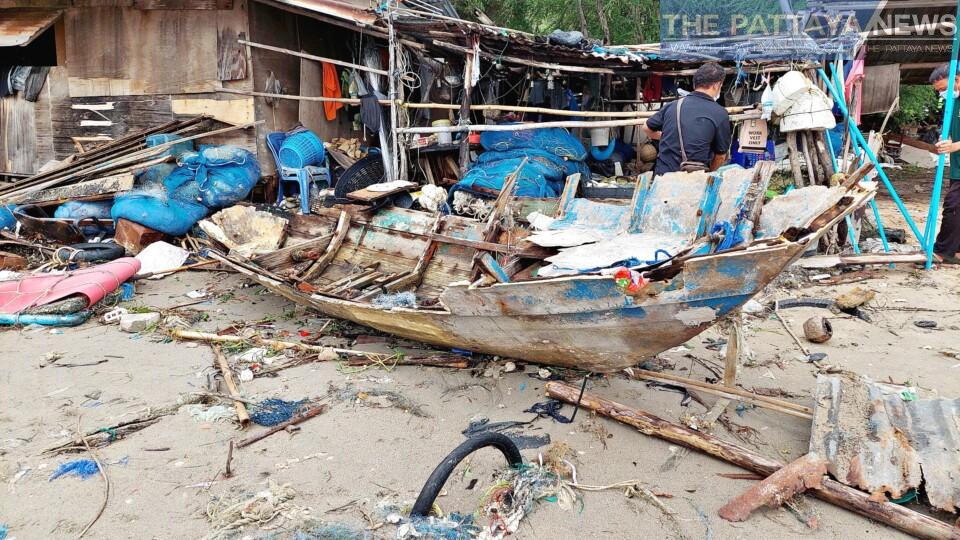 Wanchat stated that the Sattahip District was prepared to adequately support and help all those affected during the storm while cautioning that officials were keeping an eye on forecasts from the Thai Meteorological Department (TMD) that more storms could be coming over the next several days.
The storms cost at least one fisherman his life while another remains missing in nearby Rayong.